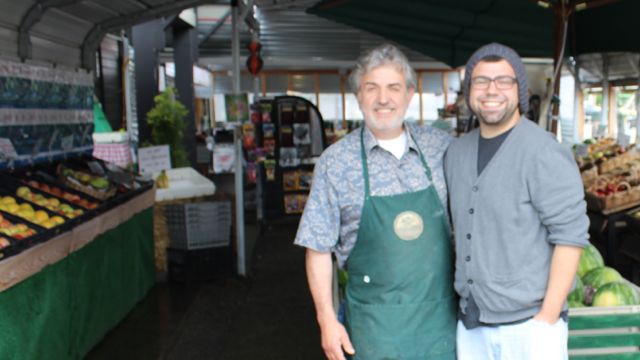 By Kelli Samson

The word "market" conjures up a very different image than the words "grocery store."
Think about it.
A market is small. It's where you perhaps can't buy every little thing on your list, but the interaction with the people is so genuine and the food is so fresh that you shop there anyway.
George Mollas grew up in Greece, where grocery shopping looked much different than it does here in Olympia. In Greece, the owners of small, family markets knew their farmers. The customers knew the owners of the markets by name – and vice versa – and trusted them. They could discover a good tip for using up their produce and get a little neighborhood gossip all in one stop.
Mollas found this connection to our food lacking here in America, where the grocery stores are largely chain operations. People don't always get to talk to someone who personally knows the farmers. Often, a different employee helps them during each visit. The consistent dependability is not always there, which can make shopping a very impersonal experience.
"For us, it feels like when you go into a grocery store, you lose that personal touch," explains Mollas' son, Danny. "When people walk into our store, they know they're going to get an awesome smile and walk out with great stuff."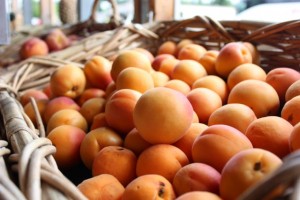 George Mollas worked in the produce industry for years and wanted to be part of a more European market experience. When he opened up George and Sons Fruit Market in Lacey three years ago, it was with the hopes that he would have regular customers that he could come to know, that shoppers would come to expect the best quality produce and local goods possible, along with a personalized shopping experience, at every visit.
That is definitely what I witnessed when I stopped by earlier this summer. George greeted me himself, as he does with every customer. While I was chatting with his son Danny about the business, I could hear George giving cooking tips or taking suggestions for things customers would like to see in his shop. I heard him call someone by their name more than once, which told me all I needed to know: George and Sons is delivering on the dream of having a real connection between the farmers, the shop owners, and the customers.
In fact, father and son are so grateful for their customers that every Wednesday is Customer Appreciation Day, when customers get 15% off their bill. You don't need to be a regular or to carry a special card. You simply show up and shop. With the prices already more than fair, this is a stellar deal.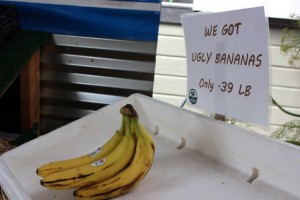 Mollas recently brought the youngest of his four sons, Danny Mollas (a graduate of River Ridge High School), into the business as a partner.
Danny recounts growing up in Thurston County with lots of big, boisterous family meals where the focus was on enjoying the food and one another, not just fueling the body.
He animatedly describes it like this, "For us, it's very simple: great food equals great conversation equals great family. That's what it's all about. Having great family conversation and getting around a big dinner table is important. Great eating is happy eating. We never need an excuse to get together. It's been a huge part of my upbringing."
On Sundays, the family gathers at his parents' house for a business meeting, but not until they've shared a big dinner.
Though not all of the produce is certified organic, Danny explains that the vast majority of their suppliers are local and use organic farming practices. The senior Mollas often stops by the farms himself in order to check on things. Becoming organically certified is a very expensive process, so oftentimes farmers will put forth best practices but not pay for the certification.
At George and Sons, consumers can rest assured that if it's not certified organic, it's still grown the same way. Customers don't have to worry about pesticides.
"This is so important to understand, especially now when what we put into our bodies is a bigger and bigger part of the fabric of our lives," states Danny.
George and Sons supplies Olympia's Old School Pizzeria with their produce, along with Shipwreck Café and a local daycare. On the flipside, Spooners Berry Farm began partnering with the fruit market this summer. "This was a huge thing the customers wanted from us," says Danny.
What's next for the duo?
"Within a year, you're going to see the perfect market from George and Sons," Danny states with confidence.
"The ways we've transformed from our opening day three years ago to where we are is all because of our customers. They've given us so many great suggestions, and we always listen to them. We want to make sure they have a great experience when they come in," says Danny.
For more information, you can follow George and Sons Fruit Market on Facebook.
Location: 427 Lilly Road SE, Olympia
Summer Hours: Monday-Friday, 9 AM – 7 PM; Saturday and Sunday, 9 AM – 5 PM