Submitted by Northwest Christian High School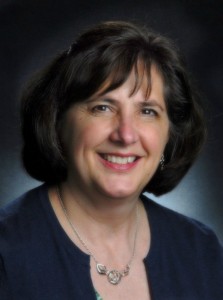 Mrs. Michelle Whittaker has recently joined Northwest Christian's science teaching staff. Whittaker has previously worked in biomedical research and has published numerous scientific papers.  She is also responsible for helping to implement a new and innovative campus wide STEM program throughout the Foundation Campus.
Whittaker is a National Board Certified teacher in Adolescent and Young Adult Science. In addition, she has a strong background in Marine Biology, Biomedical Research, as well as a broad base of knowledge in general sciences.  Whittaker will be instrumental in the creation of new AP classes at NCHS scheduled for this fall.
According to Whittaker, the primary difference between a traditional and STEM classroom is the role of the teacher. In a STEM classroom, the teacher performs more of a coaching role, pointing the direction rather than supplying the answers. It's an innovative approach to education and one which both Whittaker and Northwest Christian High School embrace.
Whittaker is recognized as an outstanding STEM teacher and science practitioner by her students and peers due to her hard work and innovative teaching and working style.
Northwest Christian welcomes Michelle Whittaker to our staff and looks forward to the innovation and educational opportunities she will bring for all students.
You can learn more about Northwest Christian High School by clicking here.  Like us on Facebook to stay current with the latest developments and news from Northwest Christian Private Schools, also know as the Foundation Campus.