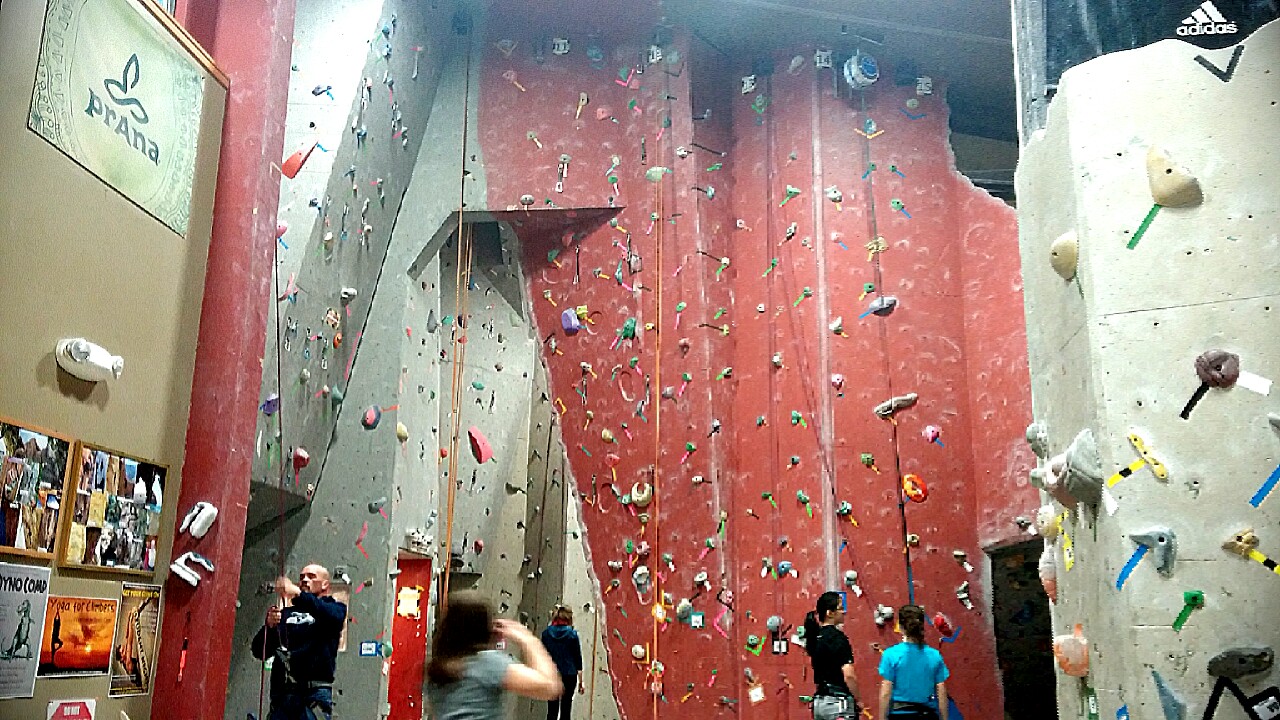 By Libby Kamrowski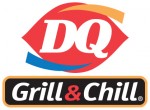 For many, summer is a time of relaxation. It's pleasant to catch up on sleep and to throw your alarm clock into your below-bed abyss. Binge-watching Netflix for a day never hurt anyone, but the world is waiting outside of your door! In Thurston County, there are many low-cost options to help kick your inner couch potato out and get in shape.
If you have a taste for adventure, then Warehouse Rock Gym will satisfy your pallet. With walls dozens of feet high to practice rock-climbing and an energetic staff, the Warehouse Rock Gym is located in the heart of downtown Olympia on Jefferson Street, near the Hands On Children's Museum. The building may be unassuming on the outside, but inside are many patrons young and old, raising the roof and reaching for the sky (or the next hold, whichever comes first).
Walking through the doors, one can smell the scent of chalk and hard work, and see new climbers next to avid adventurers. Some boulder (climb without a harness), and others lock in to belay devices and monkey their way up routes varying in difficulty from 5.6 to 5.12. Heather Williams started from the bottom, and has quickly fell in love with the sport, conquering a difficult 5.10A route, and highly recommends the activity."I feel strong and like I can do anything. Especially when I'm using a tiny hold that I can only hold with two fingers to pull up my entire body," Williams said.
For teens aged 11-17, single day admission is just $11.  Adults cost $13. As rock climbing is a complicated  and dangerous alternative sport, it requires equipment rentals, and signed waivers if the climber is under age 18.  A climbing shoe and harness combination is just $6 for each use. And every Saturday night from 7:00 p.m. – 11:00 p.m. is student night, with 50% off admission.
For those interested in simpler exercise, the Chehalis Western Trail is a suitable option. The trail snakes through Lacey and Olympia as well as Yelm and Tenino, for a total of 49 miles. Formerly the Chehalis Western Railroad, it has since been transformed into a path for scenic exercise, and Thurston County Parks and Recreation maintains 22 miles of the trail. You don't have to travel the whole length of the trail to get a good workout, and for Evan Tran, biking is his choice of transit.
"It is great exercise because you can travel far and explore, while giving you an intense leg workout," Tran said. He rode from the Indian Summer Golf Course to the Lacey Target.  The route is a nine-mile cycle round trip.  Tran travelled with his two cousins, and they even had fun taking pictures on the way to their destination.
This method of exercise doubles as both recreation and social transportation, certainly burning more calories than sitting in a car. It is environmentally friendly, and low-cost. "All you need is a bike and a bottle of water," said Tran. Tran plans to frequent the trail more this summer as the weather permits.
And for those interested in games, Laser Fun Zone has you covered. Located in Lacey on Ruddell Road near Saint Martin's University, you'll get an adrenaline rush from the flash of opponents' laser guns as you dodge and roll through dimly lit maze-like structures and obstacles. One game costs $7.95 per player, two games for $15, and three for $21. Laser Fun Zone also offers military discounts and an impressive arcade, and is the location for birthday parties or simply to have fun for a day.
Laser tag is the painless version of paintballing, as the guns only shoot colored lights. Players are split into groups, and put on vests with sensors that light up when an opponent hits them. The gun of the tagged player is incapacitated momentarily, and then the player can resume. Games get intense, and players can receive score stats afterwards, and keep good memories.
"Everyone loves some sort of competition, and beating your friends gives you bragging rights" said Jordan Geissinger-Carver, teen employee of the Fun Zone. "Everyone should go.  It's tons of fun! A long as you are over five years old, you should be inside the laser tag area having a blast!"
Try the Marvin Road Golf and Batting Cages.  It is a great alternative to glazed-over television viewing. In brief summary, fun is provided for kids and adults alike as it is the only miniature golf destination in all of Thurston County. Games can be purchased for $7 a player; or go out on the real golf driving range with a bucket of golf balls for $6-$9. There are four batting cages, operated with tokens, each token $2.50 for 20 pitches.
Thurston County will let you climb, mountain bike, dodge, drive, and run. Hop off of the couch and get your heart rate up!