By Katie Doolittle

Home canning: it's a chance to preserve the season's bounty. It's also an excellent option for people wanting more control over their pantry or pocketbook. Whenever I slather my morning toast with homemade blackberry jam, I get a bit of self-satisfaction as extra sweetener. Picking those berries cost nothing more than effort, and my sugar-free recipe tastes marvelous.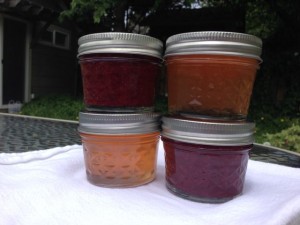 I am not alone in my fondness for food preservation. "I think there's a fun nostalgia about the process of canning and having a pantry filled with the fruits of your own labor." So says Leanne Willard, Director of the Bayview School of Cooking. She acknowledges that some people may be intimidated by the idea and mentions that "canning jam is a wonderful way to get in to the whole thing."
Happily, multiple upcoming classes offer guidance to novice food preservers in the Olympia area.
Bayview School of Cooking will offer "Jam Session" on Wednesday, July 9th, from 6:00pm to 8:30pm. The cost is $45, and space is limited to 25 people. To register, call 360-754-1448.
Though Bayview has separate programming for kids, teenagers (and sometimes younger children) often come to regular programming. Usually, teens come with someone older but they are perfectly welcome to come alone. If you have any questions about your eligibility, just ask when you call to register.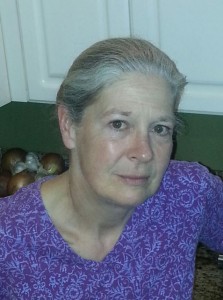 Faye Mueller is the instructor for "Jam Session," a demonstration-style class that will cover two jam recipes, a chutney, and a jam-filled gluten-free breakfast bar. Participants get to take home some jam that Mueller makes for her company, Sweet Pea's Specialties. Mueller jokes that her business came into being because she'd already gifted her friends and family with a gargantuan surplus of jam. She says, "I started making jam at age 19 and I'm 57 now. There's been a lot of jam between then and now!"
In addition to jam-making, Mueller has plenty of experience with food and cooking. For over a decade, she ran the Seward Park PCC Deli. Currently, she assists Joy Templeton at Once Upon a Thyme with recipe development and monthly cooking classes. Mueller described the connection: "We are long time cooking buddies and share a similar whole food style."
When I asked Mueller why someone should consider taking her class, she explained, "Canning as a means of food preservation is an old art. And these days, kind of a lost art. It is not difficult to do and is very rewarding. If the power goes out, your canned goods in the pantry are going to be just fine. You'll have a great start to your disaster kit as well as always having a lovely homemade gift on hand."
Valarie Burson, another local instructor, agrees. "A class on food preservation gives immediate results and instills a degree of confidence and success in the moment." She believes that this confidence is key for eliminating concerns over germs or botulism. She goes on to say, "Food preservation closes the loop between the local food and farm connection.  In the Pacific Northwest our growing seasons are limited, yet bountiful at their peak.  We can take advantage of peak production through preservation practices."
In terms of seizing opportunity and eliminating waste, canning falls right in line with the Olympia Food Co-Op's values. It's no wonder that the co-op's summer class line-up will feature several courses on food preservation. Burson explains that the co-op's educational program focuses on "cooking basics, sustainable living, and health/wellness. Additionally, there is instruction about developing food cooperatives, labor movements, and food politics." Co-op classes are purely nonprofit, taught by qualified volunteers. The budget-friendly $5 registration fee makes each class widely accessible.
In August, Burson will run two Saturday sessions through the Co-Op. Both will focus on food preservation. On August 9 from noon to 2:30 p.m., she'll lead a group through jam-making. On August 16 from 1:00 p.m. to 3:30 p.m., her students will be pickling beets. Both classes will be held at the GRuB Farmhouse.
Burson's classes are hands-on; therefore, enrollment for each is limited to 15. She would welcome youth to either class. If you are old enough to handle a knife and avoid getting burned, you are old enough for canning and pickling, according to Burson.
Burson is a nutritional therapist – a certification that seemed natural given her "long term love of food, nutrition, and cooking." She says, "My interests lie in educating people about food choices, cooking, and shopping."  She's also passionate about "transitioning people to better nutrition."
When we spoke, Burson offered the following advice: "Don't fear the kitchen.  Never miss an opportunity to add to your larder. Share your abundance."
These are powerful reasons, indeed, to consider taking a canning class this summer!