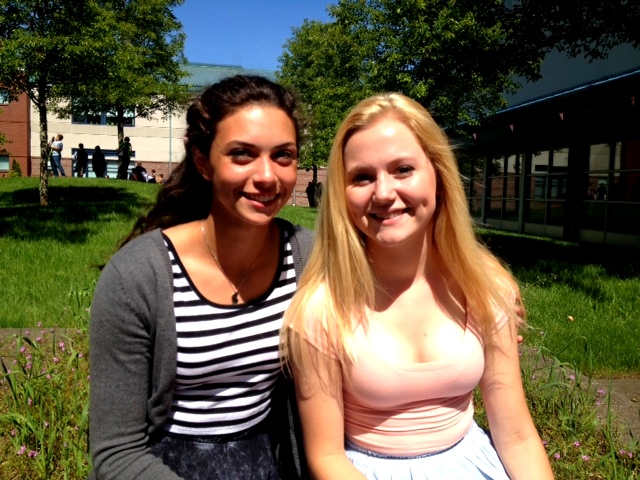 By Kate Scriven
Each month, students at Black Hills High School gather in the gym for an assembly.  Like other schools, topics center on sporting events, school activities such as Prom or service projects.  What makes these assemblies different is that they are organized and led entirely by students.
The 'Student Led Assemblies' are an off-shoot of the BHHS leadership class taught by Mr. Dale Reeves.  And while he oversees the group's plans and helps with details such as facilities use and other red tape, the students are left to design assemblies they believe their peers would enjoy and benefit from.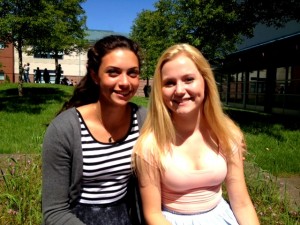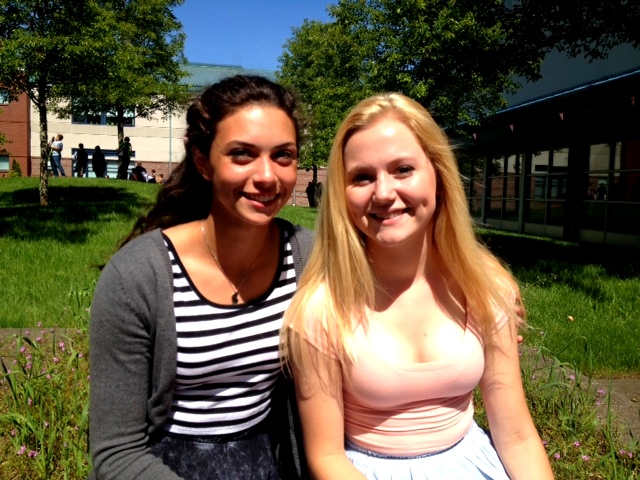 Cecilia Veria-Means, a junior at BHHS, is the chair of the group this year.  Although, she took on the role starting in January after the former chair moved out of the area, she hasn't missed a beat.  She is assisted by Anna Schrieve, a freshman, who has found the leadership role suits her.
"We really understand the students and know what they want to listen to, what they want to see," shares Veria-Means.  "We get feedback from students after each assembly and use that to help us decide on the next one so it can be better."
Information delivered peer-to-peer is a powerful way to engage students.  Whether it's knowing what music will pump up the crowd prior to a big game or knowing hot-button issues for teens, the thought put into the assemblies is time well spent.  "It makes the student body a lot more excited to be a part of the assembly.  We ask for ideas and other students feel like they get to contribute," shares Schrieve.
On May 21 and 22, BHHS will stage a two-day event rather than an assembly.  The topic is distracted driving, including texting and drinking and driving.  "Distracted driving is the number one killer of teens today," shares Veria-Means.  "It's so important that teens 'get it' that texting and driving can kill you."
To convey the gravity of this topic, the students organized a mock-crash staged on the school's front lawn, complete with student victims and local first responders.  Organized almost entirely by the committee, the students received assistance on logistics from Student Resource Officer Chuck Liska from the Tumwater Police Department and Dale Reeves, the committee advisor.
Day One
May 21 is "Grim Reaper" day.  Throughout the day, announcements will be made over the school-wide PA system by a Thurston County 911 operator.  Pre-recorded by the committee, they will announce the tragic death of a fellow Black Hills student in a distracted driving accident.
Thurston County Coroner, Gary Warnock, dressed as the Grim Reaper, visits the classroom of the student who has just "died" and escorts them from class.  This year, all victims are seniors. The last time this event was carried out at BHHS, these school leaders were freshman.  "Seeing their brothers or sisters injured or killed in the mock crash affected them and they want to be a part of that impact this year," explains Veria-Means.
Students volunteer for the day's events and parents are informed of plans ahead of time.  "We ensure that all the logistics with parents and teachers are taken care of ahead of time," explains Black Hills Principal Dave Myers who supports the student's efforts whole-heartedly, knowing the severity of distracted driving consequences.
Students return to class, covered in grey make-up to appear "dead." They cannot speak or interact with anyone for the remainder of the day.  Their quiet presence reminds students of the permanent consequences of a quick "LOL" sent while driving.
Day Two
The day begins with students attending classes as normal.  At 9:55 a.m., an announcement will be made that a severe crash has occurred, impacting numerous Black Hills students.  Students are released from class to congregate on the front lawn.  The scene that will greet them is very real.
Two cars will be staged, appearing as if they have just collided.  Students participating in the mock crash will be victims, complete with realistic make-up showing severe injuries.  Within moments, police will arrive on the scene followed by local medics and State Patrol officers.  Fire trucks will reach the scene, sirens blaring.  A helicopter hovers overhead and a student is lifted up.  These first responders have all volunteered their time to enact one of the realities of their jobs – traumatic car accidents resulting from distracted driving.
The scene appears real.  Students know it's not, but they can't help but be emotional as they see classmates pulled from the wreckage and in some cases, covered with a sheet.  After 30 minutes, students are directed to the gym where they again encounter Grim Reapers, one for each lost student, hovering near the open caskets of the victims.
It's chilling to even write about this dramatic event, but the consequences are too real to treat the topic lightly.  The event concludes with several speakers addressing the students.  Thurston County Coroner Gary Warnock will speak on what he sees day in and day out.  Officer Liska will address students, connecting with them through his experience working each day at BHHS.
Near the end, students will hear from Diane Jones, mother of 22 year-old Ashley Davis-Jones who died in a February 2011 crash on Littlerock Road while texting and driving.  Jones' story of loss brings the final layer of reality to the day's events.
Principal Myers knows the day will be important for students.  "The idea is impactful for kids.  The short-team effect should be noticeable and we hope it has a longer-term impact as well."  With students heading into end-of-the-year celebrations and seniors heading to college come fall, the timing couldn't be better for sharing the message with students.
The students at Black Hills High School will benefit from this dramatic two days.  But more importantly, they benefit all year long from the dedication of their peers, leading assemblies that matter, connecting peer to peer in meaningful ways.
"My favorite part is the night before an assembly and I post on Twitter about it.  Everyone gets really excited and it makes the assembly better," shares Veria-Means.