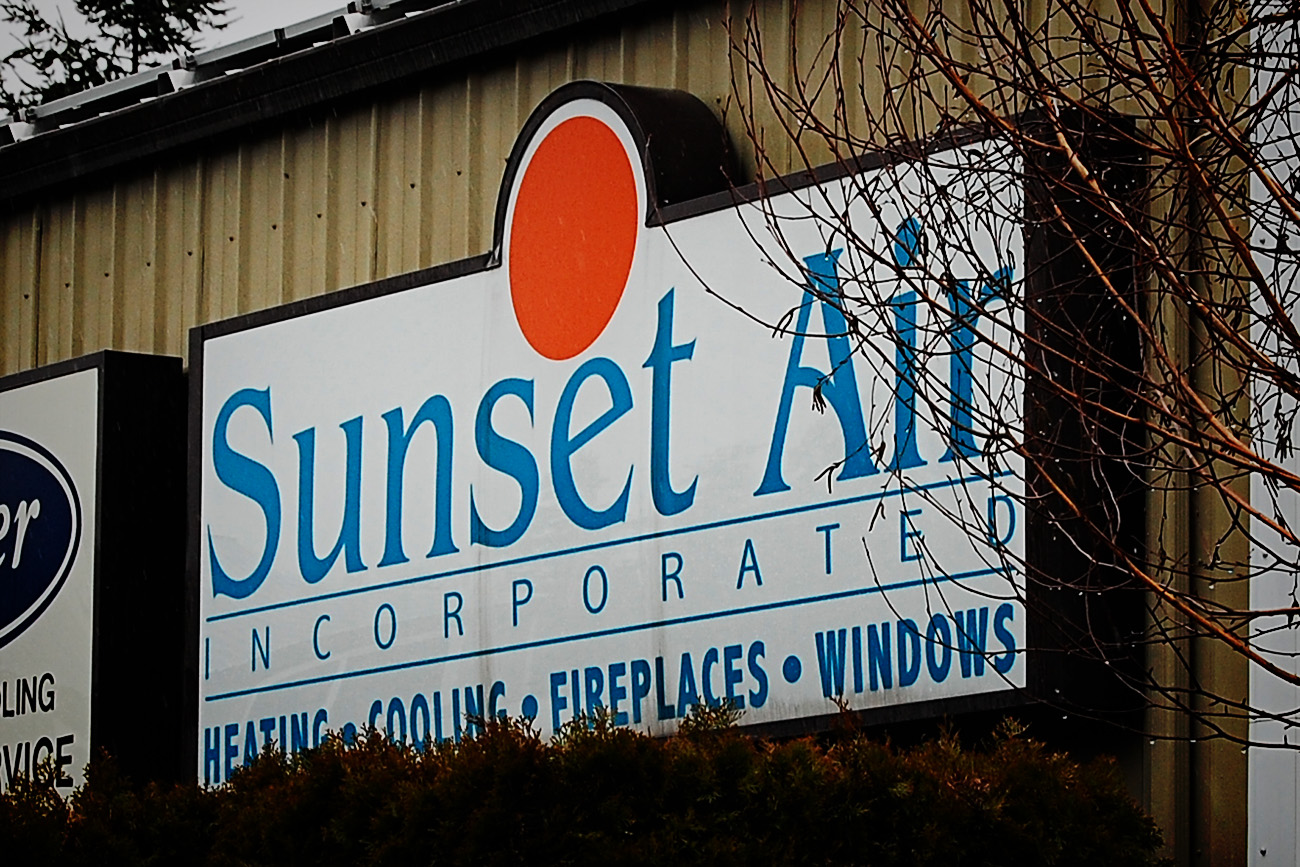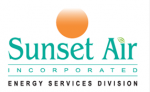 Because we live in the State Capitol, many buildings around us are owned by or affiliated with government service.  To keep utility costs low for government entities they often times employ ESCO certified companies to retrofit their buildings and maintain the highest degree of energy efficiency.  And with the help of renowned local companies like Lacey's Sunset Air, this becomes a win/win/win situation.
In a nutshell, ESCO stands for Energy Services Company and simply means that after rigorous training, a business meets strict state-determined standards which allow them to qualify and participate in Washington State's Energy Saving Performance Contracting (ESPC) program.  Joe Bettridge, the Vice President and Director of Engineering for Sunset Air, explained that their company is one of only 13 in Washington to qualify as an ESCO under the State Energy program which encompasses  "auditing, conceptual design, conceptual estimating, energy modeling, detailed knowledge of Energy Management Systems (EMS) and sequences.  It's a very high level of technical skill and there is virtually nowhere to go to be taught how to do it—we were lucky to form a strategic partnership with NEEA (Northwest Energy Efficiency Alliance), who taught us the basics and then we just kept pushing the envelope until we got where we are now."
And where they are now is pretty amazing.  Their ESCO certification means they work with many government agencies to reduce energy costs through energy focused retrofits. "ESCO starts with an energy audit where we determine the energy conservation measures that could be pursued, their guaranteed maximum cost and guaranteed energy savings, and if there are utility incentives available to keep the first cost down.  Then we show how the energy savings fund the upgrade.  We also guarantee the system performance and verify the savings after the upgrades are complete."
These processes are not only employed on government buildings but can be performed on privately owned buildings with a program Sunset calls SCORE-SCOPE TM."  They start with a SCORE (Service Centered On Renewed Efficiency), move to a SCOPE (Service Centered On Performance Erosion).  Sunset Air is able to completely conceptualize, build, provide equipment for, and maintain the project, and they do their best to insure that future energy savings will offset initial costs.  "Energy retrofits are a total win—win—win.  The agencies or businesses buildings get upgraded, become more comfortable and reliable, and the improvements are paid for by energy savings, which lightens our footprint on the environment, and Sunset Air gets to stay in business doing work we can be very proud of.  Win for the building owner, win for the environment, win for Sunset Air," says Bettridge.
"All this work on energy retrofit has helped us design more efficient building on the new construction side as well – an example of that is the new Saint Martin's University Engineering building which has the highest green building score in the Western hemisphere." says Bettridge
Sunset Air's arsenal of energy retrofit contracting services is immense.  Their team deals with engineering, HVAC, lighting, sheet metal, water conservation, solar and geothermal power, and all from their Lacey hub.  Recent projects have included Willapa Valley Elementary School  (ESCO) and the Sunset Life Office Building (SCORE-SCOPETM).
Sunset Life building owner Theresa Wall said of the project, "Sunset Air did all the work to secure utility incentives and did an excellent job of retrofitting an occupied space.  We are thrilled with the realized energy savings which helped us renew the facility's lease in a very competitive leasing market."
Willapa Valley School District Superintendent Rob Friese praised the company, "Sunset Air was innovative, responsive and delivered excellent energy savings while making our space more comfortable.  Their ability to control costs and maintain the project's schedule was also excellent."
This time of year, most of us ponder a pre-summer/post-holiday diet.  Whether it's your wallet, your basement, or your belly that need a little trimming, spring tends to bring on that renewed mindfulness.  Through training, experience, and skillful employees, Sunset Air can "put your building on an energy diet."  Whether is a government owned building utilizing ESCO through the State energy program or a privately owned building using SCORE SCOPETM  Sunset has the expertise to implement energy retrofits that end with success.
You can find Sunset Air at 5210 Lacey Boulevard or 360-456-4956.