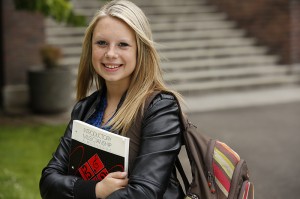 One of the most common misconceptions of the Guaranteed Education Tuition (GET) program is where it can be used. It most definitely can be used at Washington colleges and universities but GET can be used anywhere. GET units can be applied at nearly any public or private college, university or technical school nationwide and even in other countries. Already over 34,000 students have used GET in all fifty states and now in fourteen foreign countries.
The GET unit value is the same, whether attending an in-state public college or an out-of-state private university or other institution. The value of GET units is based on resident, undergraduate tuition costs and state-mandated fees at Washington's highest priced public university, but you can use your GET account practically anywhere. GET units can be used for tuition as well as applied towards room and board, books, or other qualified higher education expenses.
GET units can be purchased in any denomination between a minimum of one unit to a maximum of 500 units per child. You can make a purchase as a lump sum or design a custom monthly plan-or a combination of both. Up to 125 units per academic year can be used and any unused units from one year will automatically rollover to the next year.
Setting up and using a GET account is easy and complements other savings options. Many Washington residents use GET as one element of their college savings plan.
The fact is that most college costs are covered by a combination of savings, part-time work, scholarships and grants. It's important to realize that whether you can afford 50 or 500 units, you are helping to make college dreams a reality for your child. GET is a solid foundation for your college savings because it's guaranteed.
For more information on the GET program or how to enroll go to the GET website, call 800-955-2318 or email GETInfo@wsac.wa.gov.
Enrollment is open through May 31.