Submitted by Ballet Northwest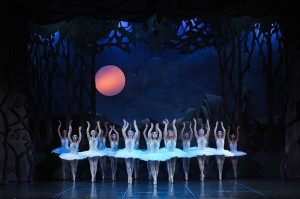 This spring, Ballet Northwest is proud to present Tchaikovsky's timeless Swan Lake at the Washington Center for the Performing Arts, to be enjoyed by South Sound audiences for the second time since its Olympia premiere in 2010. Performances are scheduled from May 9 to May 11, when seventy-five local dancers will grace the stage and audiences will experience the classic masterpiece highlighted by striking costumes, splendid staging, and exquisite sets designed in 2010 by Jill Carter, who has designed sets in the past for Olympia Family Theater and Harlequin Productions.
Choreographed by Ballet Northwest's Artistic Directors and husband-and-wife duo Ken and Josie Johnson, the production is sponsored by the Nisqually Indian Tribe, Olympia Federal Savings, Andrew Kapust DDS, KRXY 94.5 FM and The Olympian.
Josie Johnson states, "We are deeply grateful to our four event sponsors who have once again made this community event possible!"
Ken Johnson, Josie's husband and co-artistic director adds, "These classic performances bring so much to our community. We can enjoy ageless works like Swan Lake without ever having to leave Olympia!"
The ballet, which was composed by Tchaikovsky in 1876 and first performed in 1877 by the Bolshoi Ballet in Moscow, tells the story of Odette, the young princess who refuses the advances of the evil sorcerer von Rothbart. He delivers a curse that transforms her into a swan whenever the sun rises.  When the handsome Prince Siegfried is out hunting, he sees Odette, first as a lovely swan and later as a beautiful woman. He discovers her secret and they fall in love, but von Rothbart has other plans. Will love conquer all?
Interestingly, since its original Moscow premiere, Swan Lake has been performed many thousands of times to eager audiences around the world, yet with varying and often unpredictable endings, ranging from romantic to tragic.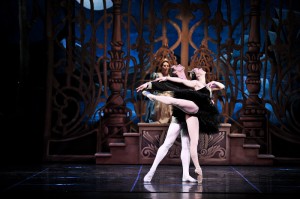 Dancing the role of the young prince in this performance is guest artist Andrew Pontius, a Bremerton, Washington native who started studying ballet at age eleven with Seattle's Pacific Northwest Ballet. At fifteen he left for Washington, D.C., where he studied and graduated from the Kirov Academy of Ballet. He began his professional career with the Semperoper Ballett in Dresden, Germany, then moved to Madrid and danced for the Victor Ullate Ballet Comunidad de Madrid. Mr. Pontius is reportedly delighted to be home and dancing in the Pacific Northwest.
Founded in 1970, Ballet Northwest is a community-based dance company dedicated to promoting, teaching, and preserving the art of dance in Southwestern Washington. The company offers educational opportunities for local dancers as well as outreach throughout the community.
WHO:                  Ballet Northwest
WHAT:                Swan Lake , a ballet in three acts featuring a cast of 75 local dancers
WHERE:           The Washington Center for the Performing Arts
512 Washington St SE Olympia, WA 98501
WHEN:             Friday, May 9, 7:30 pm
Saturday, May 10, 2:00 pm & 7:30 pm
Sunday, May 11, 2:00 pm
TICKETS:         360-753-8586 or order online at www.olytix.org
PRICES:           Tickets are $14 to$30, plus $3.00 service fee.  Student, senior, and youth discounts available. Student Rush tickets go on sale one hour before curtain.