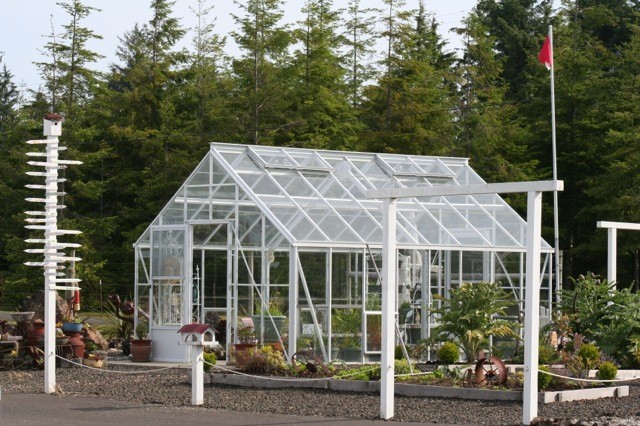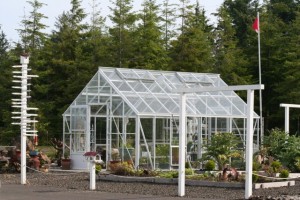 In response to increasing popularity Westport Winery has doubled the size of their gift shop and tasting bar. "We've been struggling to accommodate all those who want to try our wines as we've grown so much in the past six years. Because we can't add on to the building we've reallocated space inside in an effort to better serve everyone," winery co-owner Kim Roberts said.
Local firefighter and concrete contractor Kelly Niemi was tasked to craft the new tasting bar. "Our current bar is made from PaperStone, an amazing product developed here in Grays Harbor. We wanted to make sure we used another locally crafted product on this bar." When the winery opened Niemi created custom concrete sinks in both of the winery's public restrooms.
With the addition of the second tasting bar, the winery took the initiative to increase their retail options as well. "We're adding a lot of non-GMO foods, vegan and gluten-free options, and more local products," Roberts said. "Since we grow so many fruits and vegetables we're also adding a new section of fresh produce."
One big change that was suggested by their guests is an increased availability of to-go products from their restaurant. "So many people have asked us to make their trip home after work or on their way to the beach more convenient. We've got soups, sandwiches, and salad dressings available in our grab-and-go case right from our kitchen to theirs." The winery is also adding a fresh juice bar to their diverse selection of fresh food for their guests.
Our restaurant has always had the name, Farm to Fork, even though we haven't capitalized on it in the past. All these changes in the winery give us the chance to further enhance the nature of who we are and what we do. We make fresh food with local products and offer them on a daily basis. It's a new kind of convenience store. We're local, healthy and focused on quality.
Westport Winery and Vineyards By-the-Sea with its unique sculpture garden and grape maze is located on the corner of Highway 105 and South Arbor Road halfway between Aberdeen and Westport. These award-winning wines are exclusively available at this location. The winery and bakery are open daily from 11 a.m. to 6 p.m. The restaurant is open for lunch from 11 a.m. to 4 p.m. and for dinner on Friday and Saturday from 4 p.m. to 8 p.m. For more information contact Westport Winery at 360-648-2224.