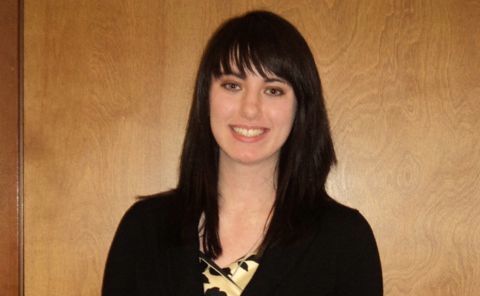 Boys & Girls Club of Thurston County plays an important role in our community. The club is a safe place where kids can go to play, learn or just socialize. Each year the four Thurston County clubs nominate a Youth of the Year. Among other things, this award recognizes club members who have shown a dedication to service, community, family and academics. The four young people you're about to meet are remarkable in their own way.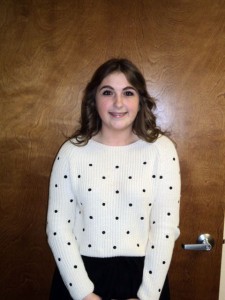 Natasha Brooks, Tumwater
Natasha Brooks is a 17-year-old junior at Black Hills High School. When she's completed high school, Natasha plans to attend SPSCC before transferring to Saint Martin's University.
"She's an amazing kid, she's passionate and caring," says Teen Coordinator Leah Bradley.
Bradley tells me a story about when Natasha was in seventh grade. Natasha started her own program teaching kids how to draw a form of anime. "She was the only kid that had their own program," says Bradley.
Natasha comes to the club almost every day. For her, it's a positive place where she can be herself without being judged. As for the award, she says it "makes me feel good about myself that I got noticed out of all the kids that come to the Boys and Girls Club."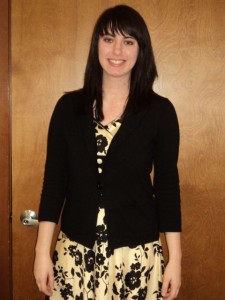 Jessica Berwick, Olympia
Jessica Berwick is also a 17-year-old high school student as a junior at Capital High School. She loves music – so much so that she's been teaching herself piano since age five. After college Jessica wants to choose a career in music or psychology.
Mike Babauta is the Olympia Branch Director. He was so impressed with Jessica that he offered her a job at age 16. "She's the epitome of what a club kid is and what the club can do," says Babauta, who had never hired a 16-year-old before.  "it's a testament to her abilities," he says.
BGCTC means a lot to Jessica. She says it helped her overcome anger issues she had when she was younger. She's excited about the award. "I want to be the first Olympia club member to go at least past county. I want to be able to show the club kids that anything is possible."
Emili Widmer, Rochester
17-year-old Emili Widmer is a junior at Heart High School in Rochester. She's a big fan of the television show Dr. Who but the same can't be said for sushi. "I don't like the meat and the thought that it's not cooked."
Rochester Branch Director Ashlee Fitch thinks Emili has come a long way. "When she first starting coming she didn't have a voice," says Fitch. "It's been awesome to see her become her own person."
Emili likes to help club kids with their homework which is fitting since she wants to be a teacher. Her reaction to finding out that news that she was Youth of the Year? "My first thought was, oh no, what did I do?" she says with a smile.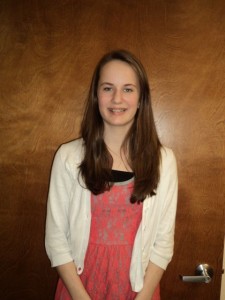 Julianna Walker, Lacey 
The youngest Youth of the Year nominee, 14-year-old Julianna Walker is currently in eighth grade at Komachin Middle School. She has a passion for dance and one day hopes to be a professional dancer.
The decision to pick a Youth of the Year can be difficult. Lacey Branch Director Shellica Trevino says she chose Juliana because she is very well-rounded. Trevino has also noticed a big change from the first time Juliana visited the branch three years ago. "I've watched her become more comfortable. She takes people for tours around the club and is a member of our competitive dance team," notes Trevino.
Julianna says she likes the Boys & Girls Clubs because she gets a chance to hang out with friends in the teen center. "It's really nice to be around people who are nice and not mean."
The Boys & Girls Clubs of Thurston County will celebrate Natasha, Jessica, Emili and Julianna in a county competition on January 31.  The winner will move onto the state Youth of the Year and possibly the national Youth of the Year competion.