Submitted by Saint Martin's University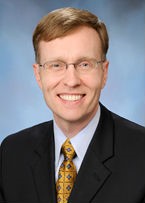 Rob McKenna, former attorney general for Washington, will be the third guest of the Leadership Lecture Series hosted by the Saint Martin's University's School of Business Wednesday, Nov. 20.
McKenna, who served two terms as attorney general, from January 2005 to January 2013, is scheduled to speak 6 p.m. – 7 p.m. in the Norman Worthington Conference Center, 5300 Pacific Ave. SE, on the University's Lacey campus. The event is free and open to the public. Those wishing to attend are requested to RSVP with an email toBusiness@stmartin.edu.
McKenna has also served on the Metropolitan King County Council and has held numerous community leadership positions with public schools and foundations.
Richard Beer, Ph.D., dean of the School of Business, initiated the lecture series for the 2013 – 2014 academic year as a forum that provides respected leaders from various walks of life with the opportunity to reflect on the challenges of leadership within their respective careers. Guest speakers are also encouraged to discuss their past, as well as current, leadership roles. McKenna will discuss his leadership experience as a public official.
Timothy Stokes, Ph.D., president of South Puget Sound Community College, kicked off the lecture series in September with a talk on his role as a leader within an academic setting. Major General Kenneth R. Dahl, deputy commanding general, I Corps and JBLM, presented the second lecture, which focused on his role as a military leader.
The lecture series is sponsored by Anchor Bank, Sunset Air Inc., and Northwest Harley-Davidson (Joe Deck, Saint Martin's Class of '84). Refreshments will be served following the lecture.