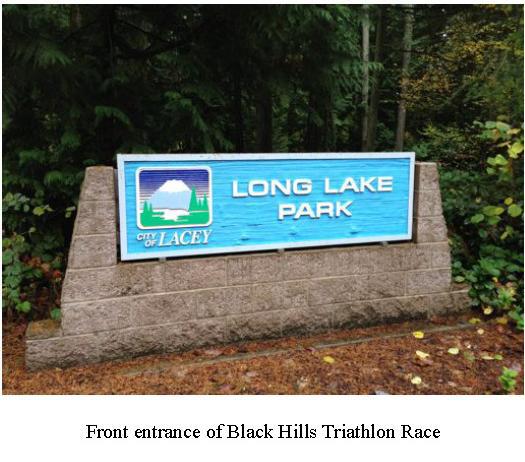 Submitted by The City of Lacey
Health officials remind anglers, swimmers and pet owners to avoid lake algae
An algae bloom in Long Lake near Lacey that's been lurking since late September has dissipated, and county health officials have lifted the toxic algae advisory at the popular lake. While the warning signs posted around Long Lake and at the City of Lacey's Long Lake Park are now gone, county health officials remind people and pet owners to avoid any waters with visible algae.
"Obviously our lakes are pretty quiet this time of year, but we want to remind people to steer clear of algae blooms if they're a diehard swimmer, taking their dog for a swim or doing any fishing. Algae blooms are not just a summertime phenomenon," said Art Starry, Director of the county's Environmental Health Division.
"We appreciate the county health department's help with tracking this algae bloom and reminding residents to stay safe," said Lacey Parks and Recreation Director Lori Flemm.
While not all algae blooms are toxic, some algae can produce toxins that can harm the nervous system, the liver, the skin, and the stomach and intestines. Experts from the county's Environmental Health Division recommend a few simple tips to help prevent illness from algae:
Avoid swimming, wading, wind surfing and water-skiing in waters where algae blooms are present.
Don't drink untreated surface water.
Keep pets and livestock out of waters with algae blooms.
When fishing, catch-and-release is the safest practice. If you do eat your catch, clean any fish you catch thoroughly if you see algae blooms. Before eating, remove the internal organs, which may contain harmful algae toxins.
Avoid areas of scum when boating and clean your boat thoroughly.
For more information about toxic algae blooms and other water quality information, visit the Thurston County Environmental Health web pages at www.co.thurston.wa.us/health/ehadm/swimming/swimming_index.html.
For more information about the City of Lacey, including Lacey's parks and recreation programs, visit www.ci.lacey.wa.us.