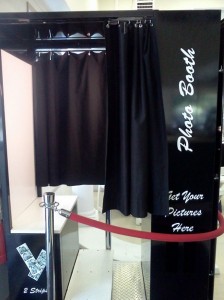 Great parties require planning, preparation, and know-how.  Winston Churchill once said we ought to "let our advance worrying become advance thinking and planning."  Thankfully, for that we have locally owned Celebrations, a showpiece of equipment, supplies, and tools to make any event shine.  Family owned for over 25 years, they offer experience in every aspect of event planning and rentals from linens and china to weatherproof tents and entertainment.
To keep up with rising demand, they regularly expand their merchandise selection.  New tents can now seat up to 700 people and feature dance floors, stages, and seating for any need.  Their wind- and weather-proof enclosures make sure Northwest weather won't interfere with weddings, business retreats, or birthday parties.  The available addition of heaters, lighting, cooking surfaces, and even recycling kiosks ensure smooth sailing for host and guest alike.
Even rookie hosts can shine with their amazing selection of entertainment items.  Celebrations can supply red carpets, disco balls, gaming wheels, strobe lights, and even volleyball sets!  But two of the most popular items are photo booths and the Quebbie DJ in a Box.
The classic photo booth offers an amazing array of options and makes any event a show-stopper.  Photos can be printed in either color or black and white but also offer the ability to post directly to Facebook, send via email, or include a 30-second recorded video.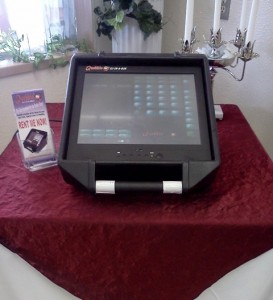 Their most popular new addition, however, is the Quebbie.  This is a small, table-top DJ in a box, which covers music, announcements, and almost all the duties of an in-person DJ.  With a memory of over 14,000 songs, the Quebbie is touch-screen, user-friendly, and perfect for any occasion.  All the user does is indicate their musical preference from one of 50 genres and the Quebbie plays continuously, automatically fading to silence when announcements are made over the included microphone.   Standard messages are also included in its memory, so news that the buffet is open or the bride and groom are arriving can smoothly transition around the music.
Celebrations has two of these amazing machines, with only one other available in Western Washington!  They are provided on a 3-day rental, and cost considerably less than a DJ for most events.  Their popularity is such that summer rentals need to be booked by January!
With such a comprehensive catalog, Celebrations participates in many events around town.  Their materials helped with the Olympia Brew Fest, the Governor's Ball, and the Hands On Children's Museum Sand in the City festival, just to name a few.  January begins the rush of Capitol-based events once the legislature begins their in-town session.
Events can be big or small, corporate or personal, indoors or out.  No matter what the need, Celebrations can meet—and exceed—your wish list.  Their amazing staff have years of experience and catalogs of goodies on hand to insure every event is as perfect as possible.  Questions, quotes, requests, and additional details can be found either on their website or at 360-754-7368.