By Patty Kinney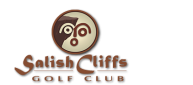 "We had the best hot beef sandwiches in town. When you weren't washing dishes, you helped out at the lunch counter."
Lacey resident Helen Finnegan celebrated her eighty-eighth birthday last week. Reminiscing about the old days took the place of cake, ice cream, candles and balloons. Helen, wrapped in her favorite pink sweater, spoke from her home on Ulery Street, where she's lived since she and husband, Pete, built the stucco structure in 1946.
Helen is like a reference librarian of history. Friends and family often call on her for historical facts and information. Today's conversation steps back to 1942 and her first job – working at the Rexall Drug Store located on the SW corner of Fifth Avenue and Capitol Way in downtown Olympia.
"I'd been working for my dad at Capitol City Forging Works (Blacksmiths) making $5 a week doing bookkeeping. There were several drugstores in town at that time. The Rexall was owned by Carlton and Mabel Sears, local business people that at one time owned five drugstores. If you needed any sort of medicine, you went to the drugstore. I can only recall going to a doctor twice when I was a kid. Once when I was eight-years-old to get my tonsils out and once when I was 15-years-old for slouching.
My friends Kate and Ilene got jobs at the Rexall too. They washed dishes, worked the soda fountain and the lunch counter. It was a popular place for business people to eat. Mrs. Sears ran the lunch counter. Another woman, Lillian Meyers, prepared the food. We had anything you'd want for lunch or dinner at night – cold sandwiches, hot sandwiches, vegetable platters (my first ever run-in with broccoli), soups. The fountain fixed milkshakes, malts, sundaes and the best root beer floats. I learned how to make them all. Double Cola and Coke where a treat. We didn't have them at home.
When I went back to school in the fall, my classes let out at 1 p.m. Olympia High School was located at Eleventh and Capitol Way back then so I walked the few short blocks to work.  Somehow, my friends Kate and Ilene left the Rexall. Mrs. Sears called my bookkeeping teacher at school to check up on me. I left the dishes and lunches behind and moved to the office upstairs. I worked six days a week for $35 a week. They didn't take out Social Security or any other deductions back then.
There wasn't a lot of time for goofing off. We did ride our bicycles from downtown Olympia out to Millersylvania, Offut Lake or Littlerock. One day we rode 52 miles. And not on fancy bikes. We also went to the movies on Saturday at the Liberty Theater, located where the Washington Center for the Performing Arts is now. It was called the  Popeye Club. Sam Totten played the organ. For ten cents we saw two movies, a serial (soap opera), the news and a cartoon. With the 15 cent change, we went next-door to the Fifth Avenue (diner) and bought a milkshake.
As soon as boys graduated, there were no young men in town. They all went to war.
I remember standing outside OHS watching the school buses take away our Japanese friends. It was so sad. We waved goodbye. They were our friends. I believe they traveled to somewhere in Idaho. Women ended up working the jobs the men and boys had held down. It was wartime. Everyone had to pitch in.
I eventually quit the Rexall. I had enough money saved to buy a 1936 Studebaker coupe from my dad. He took me out every day for two weeks and taught me to drive. I got a bookkeeper job with a local contractor A.G. Homann, but this meant commuting to McChord Air Force Base in Lakewood. I drove the old main drag – Martin Way (Highway 99) the whole way there. The speed limit was 35 mph back then but it didn't seem to take any longer than it does now because there was hardly any traffic. Because of WWII, we only got three gallons of gas a week. It was ten or fifteen cents a gallon. I worked six days a week and took home $175 a month. I liked bookkeeping – still do."
The old corner Rexall was eventually sold. The new owners chose to open their store on Olympia's Westside next to Peterson's Foodtown. The former downtown Rexall building has housed a men's clothing store since the drugstore closed.
Tired from all the "thinking," Helen had one last memory of the drugstore. "There was a Sears catalog store next door. My friend Ilene and I both ordered a pair of skates. We liked to skate. When the skates came, my pair were both for the same feet. Ilene's were out of stock. We ended up walking from then on or riding our bikes."