By Alyssa Ramsfield

Play dates are a great way to not only keep your children active, but also a fun way to meet members of the community. With the rise of social networking, there are numerous groups in the Thurston County area that provide fun, free activities for the entire family.
One of the leading online sources for these meetings is Meetup.com. You can find and create just about any interest club for your community. Parent and children groups are plentiful and are specific to age groups, cities, and even hobbies. Below are three local Meetups that are great for any family!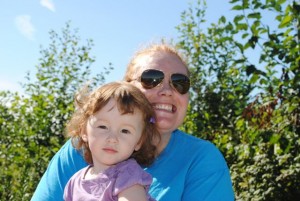 If you live near Yelm, this is a great group to make new friends for the young and old. They offer gatherings that include activities such as story time, walks, mom's nights, BBQs, and play dates. There are even activities to get some of the dads involved.
While most activities are exclusively located in Yelm, there seems to be open spots for anyone willing to make the commute. Kids of all ages are encouraged to attend and membership to this group is free.
The Olympia/Lacey Mom's Meetup
With nearly 550 moms attending this group, this is one of the largest, organized clubs in the area. They describe their group as a place to, "Meet friendly, local moms to talk and have fun with! All moms are welcome!"
Meetups take place across the county and include parks, libraries, local kid-friendly businesses, and homes. Beyond the activities, this group also offers a message board to reach out and discuss topics in the community. Members must sign up through Meetup.com and pay an annual $5 fee to maintain the group's website.
Thurston County Parents & Kids
This group is specifically geared toward members of Thurston County who enjoy spending time with their children and meeting new people. Their current event calendar includes a day trip to the fair, an apple festival, and a walk through a local corn maze. Events are added on a regular basis and are usually themed for the season.
Parents can use the website to RSVP for events or just gather ideas of what is happening around town. Membership is free and open to the public.
Create Your Own
Groups of local moms are creating their own Mommy and Me experiences throughout the county using social networking. Facebook is a great place to find some of these growing groups. One of these groups is called "Diapers and Beyond." They have events that include the kids and some that are just for the moms! Each mom in the group posts an event they would be interested in attending. Members can then comment on the event to RSVP and receive more information.
These Facebook groups are setting play dates within close circles of friends which may make the idea of joining less daunting than the other options. "I prefer to have play dates with people I already know or can at least look up their profile," explains one mom. "Some of the other groups listed on other websites look interesting but I don't know anyone else involved."
So, whether you are looking for adventures with fellow parents that accept children of all ages or just close knit talking time with new moms, there is something out there for everyone. These new versions of Mommy and Me groups are a great way to get out of the house, meet new people, and enjoy the child-friendly locations our county has to offer.