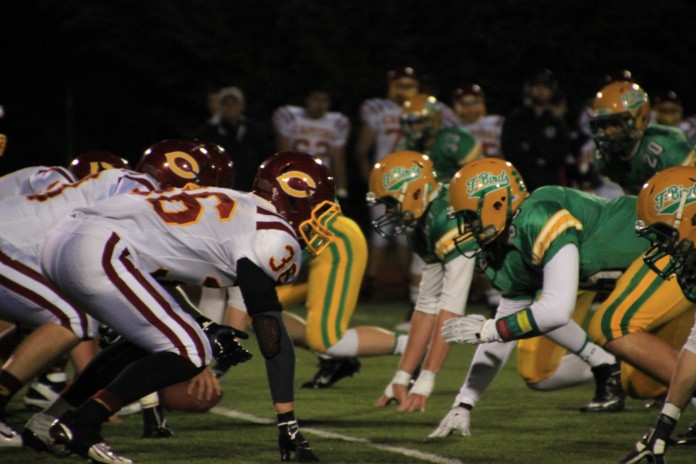 By Tom Rohrer
Last year, Tumwater defeated Capital 35-28 in a double overtime thriller.
There was little drama on the gridiron, Friday, September 27, when Capital traveled to Tumwater School District Stadium to take on the T-Birds.  Tumwater took down the Cougars Friday night by a score of 49-22.  Tumwater moves to 4-0 on the season while Capital, amidst likely the toughest slate of games to start a season among high school teams, fell to 0-4 with the defeat.
The T-Birds have scored over forty points in each of their four victories, with the closest margin of victory being 17 in last week's 41-24 win at Inglemoor.
Tumwater will travel next week to take on their second consecutive Evergreen Conference foe in W.F. West, who is 4-0 and ranked among the top 2A teams in the state.  The week after, the T-Birds will host 4A power Bellarmine Prep.  Capital will host Centralia on October 4 and North Thurston the following weekend.