By Tom Rohrer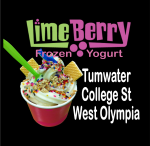 As a student at the University of Michigan, Derik Nelson decided to take a chance.
The Olympia native was facing a dilemma about his future, and he realized it would take a move back to the west coast to fulfil his dreams.
"I was struggling to find where my place was, where my future was going.  Michigan taught me that the path I chose up to that point was not right. I didn't want to do musical engineering, I wanted to be performing," said Nelson, a 2006 graduate of Capital High School. "I decided to move to Los Angeles and enroll at USC.  I had never visited LA before, I didn't know anyone, and it was a huge risk.  But it's a risk I'm thankful I took."
Nelson, now a singer, musician, and producer, the lead performing guitarist on the Fox hit television show 'Glee', and has released seven albums since he was a teenager.  He is now at the beginning of his three state tour, appropriately named the Derik Nelson Take Chances Tour.
It will be Nelson's first tour as a recording artist and it is likely one of the first tours of his kind.
Instead of playing at concert halls, bars or other traditional venues, Nelson's tour will take him to high schools throughout the west coast, starting at Centralia High School on Wednesday, Sept. 17.
Not only will the concerts serve as an opportunity for the audience to view Nelson and the rest of his band in action, but a portion of the ticket sales generated will go directly to the arts programs at the high schools he performs at.
Nelson, whose sister Riana is the tour's manager, knows how important the arts programs can be for the development of students and their future.
"It's a necessity for these schools," said Nelson, who grew up performing at coffee shops within the Olympia and Lacey area as a teenager. "I know that going to a school with those resources was huge for us and our development and it is for other students as well.  And we realize that schools are having a challenge keeping funding up to appropriate levels, so we wanted to do something that helps these programs and these students."
For local teachers involved in the arts program, the Take Chances Tour is a blessing to the communities it will visit.
"Derik is one of those rare individuals that has been given a gift and now chooses, at 25, to share that gift with real teachers and real students," said Brenda Amburgy, the head of the drama department at Timberline High School. "I have watched Derik grow into the person he was meant to be, and he represents positive work ethics that high school students so desperately need."
The tour formulated out of Nelson's desire to travel and perform independently of a major record label while benefitting the audience and areas he would perform at.
"It's an untraditional way to raise money for arts and music programs," said Riana Nelson, who has a BFA in Musical Theatre from the University of Michigan. "Really it was unheard of.  But the school's don't have to do anything other than provide the venue.  Our team has control over the concept, the equipment, everything.  And then they get to see an established and talented artist like Derik perform."
Prior to the show, Nelson will lead a free Master Class, open to any student and led by the entire tour team.  There, in a mixed lecture and Q&A format, Nelson will offer guidance regarding the pursuit of a career in music, theatre and the arts.  It will be a unique experience for Nelson in that he will connect with members of the very audience he will perform for.
"We will talk about career opportunities and how to create your own opportunities," said Nelson, whose most recent album is titled 'Songs About Winter.' "We want to bond with the students and then show them a concert with a big production."
Riana Nelson estimated that the concert fundraiser will generate between $2,000-$10,000 per school, and that the goal is to generate $100,000 total throughout the tour, all of which will go back to the arts programs.
While on stage, Nelson will perform on lead vocals and guitar and will be joined by Jack Kovacs on bass, Brian "Theory" Hargrove on keyboards and Kristen Gleeson-Prata on drums.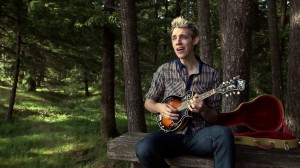 Nelson estimates half of the set will feature covers he has put his own twist on, while the other half will be original songs that have become fan favorites for followers of his music.
Off stage, Nelson will be aided by younger brother Dalten, who is the video and show production manager for the tour.  Aided by three gigantic flat screen TV's that will be hanging over Nelson and the rest of his band, Dalten has engineered an experimental display that will perfectly coincide with the set-list.
"Everything is synchronized with the tracks.  It's just a lot of beautiful stuff," said Dalten Nelson, who now lives in Los Angeles and is working in musical and film production with bands and recording studios.  "The whole concept, we just threw it around as a family.  We played around with projectors instead of TV's, but didn't have room in the front so we went with screens.
"It was born out of a lot of the content from my YouTube concept," said Derik Nelson.  "It's a layered concept and I wanted to bring that aspect to my shows."
As an experienced performer herself, Riana Nelson, who has released her own album titled 'More Like Me,' knows her role as manager is crucial to the tour's success.
"From manager's port of view, I understand what it's like to be an artist," said Riana Nelson, who initially made contact with the involved schools about the Take Chances Tour. "An artist can't think about where people can buy tickets, how to plug Facebook, etc. We need to respect the fact that Derik is talented at many things, but as the performer.  It's my job to alleviate the level of stress for him."
As his track record shows, Derik clearly has the talent and charisma to be successful in the music industry as a performer.  However, what separates him from others in his profession led to Nelson receiving a role on Glee.
"The Glee role grew out of an audition, which I found out about from a friend of mine.  They said they were looking for a band for a TV show not Glee.  I said to myself, 'great, I have a band,' and called the contractor.  I told her we would love to audition, but she said no, it was only for individual auditions," Nelson said.
"She asked if I still wanted the time slot and I said yes, but I showed up with my band, and we came in ready to play, ready to go.  We played for her, but did not get the gig. However, she was so impressed by the camaraderie to bring the band along, and I stuck out in her mind because of that.  That's not how entertainment in Hollywood is.  It's a cut you out from the legs business," Nelson continued.
"She called me, telling me that I stuck out to her and said she had an opportunity for me, just one episode," Nelson concluded.
That opportunity turned out to be the role on Glee, and following the first episode, the director asked Nelson to return for the rest of the season.
The fact that Nelson was able to earn a role on a major television show while still retaining his humility and generosity is a point of emphasis for his master's session.
"I just want to say that you don't need to run from your principles, run from what makes you you, no matter what profession it is," said Nelson, who cited his performance at the legendary Troubadour in Los Angeles as his favorite show to date. "You can still be successful."
Seeing Derik's success and his ability bring people together does not surprise his siblings.
"I couldn't be happier for Derik, to see him 'make it,'" said Riana, who like her brothers, grew up performing in the Capital Playhouse productions in downtown Olympia.  "He's had these successful milestones, but he's more humble and down to earth than ever before."
"Sometimes you will see an actor and performer in public and think, 'that person should be on TV,'" said Dalten.  "With Derik, I see him on TV and think, 'he should be here with me being my brother.'  That's just how down to earth he is."
Derik is thankful to have the opportunity to help students follow their dreams.
"To me, it's necessary that every school has the same opportunities to help students with their passion, whatever that may be.  The arts programs are in need, and we understand that we have the ability to help that need," said Derik. "I have to pinch myself every day.  It's just a great feeling performing for others and delivering a positive message.   We want to show that you can follow your dreams and have a positive impact.  The Take Chances Tour has been in the making for a while, and we are excited to see it through."
The Derik Nelson Take Chances Tour will hit Thurston County show on Wednesday, September 18  at Timberline High School.
For more information on the Take Chances Tour, including dates and ticket information, visit. www.deriknelson.com/tour.
For more information on Derik Nelson and to view some of his YouTube vidoes and listen to his recorded songs, visit www.facebook.com/deriknelsonmusic.