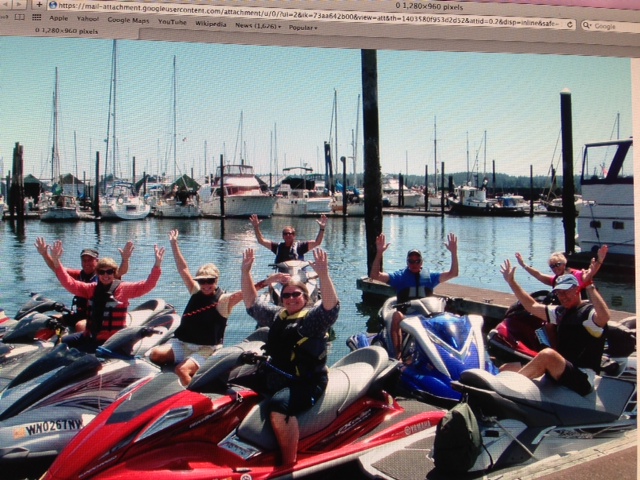 By Tom Rohrer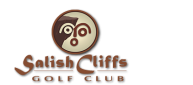 If you kayak or paddleboard, you get a challenging workout in close proximity to the water.  Sitting on a motorboat offers an up-close view of a marine setting.  Speed is increased and physical exertion is decreased.
So what activity combines the on-top-of the water experience and physicality of a kayak/paddleboard, and the speed of a motor boat?  The answer –  jet skiing.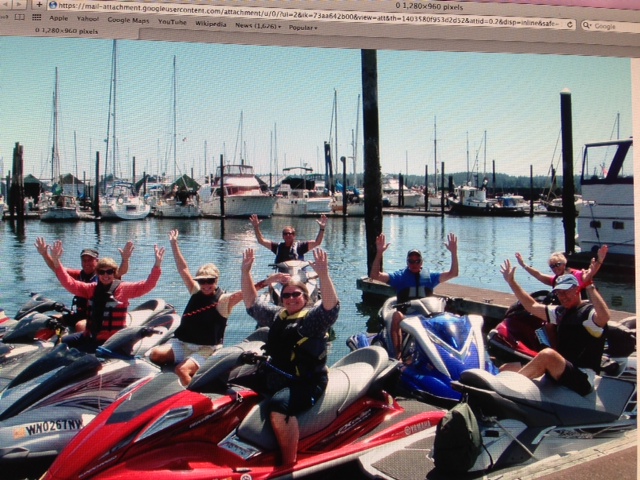 A personal watercraft that has been in use commercially for over forty years, the jet ski has developed a following in the South Sound area over the last few decades.  Jet skiiers explore local waterways and destinations across the Puget Sound area.
In the late 1990s, Olympia native John Clees, a retired CPA who now practices law with the Worth Law Group in Tumwater, received a Sea-Doo from his wife Sue as a gift on Father's Day.
Fast forward to 2013, where John and Sue are now joined by around 15 other jet ski enthusiasts on rides throughout the year.  Past destinations include Seattle, Bremerton, Bainbridge Island and Anacortes.
Living on the water on Eld Inlet, the couple have been involved in boating and water sports for a significant period of time.  However, long distance jet ski journeys were not part of their reportoie initially.
"My wife rode the original Jet Ski, which was more like a water ski than anything.  You could stand up, but they were pretty unstable and you could tip over.  The second generation of jet skis have more of a motorcycle feel to them," said John Clees, who was born locally at Providence St. Peter's Hospital.  "When I got my Sea Doo, we would go out occasionally with friends, and one day, a lady we ride with came over on her jet ski.  She asked us if we could guess what she did that day and she surprised us when she replied she went all the way to Seattle and back on her jet ski. One thing led to another and we started riding to destinations, first shorter than longer."
Before a long distance ride, the group will meet at Boston Harbor Marina, where some group members keep their vehicles docked or stored.
Then, it's a straight line trip to their destination, which is really only part of the journey.
"We like to get off and go to coffee shops, go shopping, have a great meal and just laugh our heads off together," said 71-year-old Jan Smith, who, along with her husband Burt, have been riding jet skis for 13 years. "That's part of the enjoyment, seeing those communities, and being together."
While many people associate jet skiing with a younger generation, nearly every member of the group, which Clee's says is referred to as "The Pod" or "The Killer Bees," is over the age of 65.  The youngest members are Dallas and Cindy Puckett, the owners of Valley Nut and Bolt in Tumwater, who are both 59.
"Everyone respects the water, and has the proper perspective out there," said Dallas Puckett. "We're not going around in circles over and over, making a bunch of noise and disrupting people.  We are respectful, and when we get off at a port, we buy supplies from the local marina, food from local establishments.  We give back to that community."
The longest trip ever undertaken by the group was to Deception Pass, an area known for its beauty and unpredictable weather at times.
"It was so foggy and the water was huge," said Jan Smith of the trip to the La Conner area five years ago.
"We had to give up eventually because of the water conditions.  We holed up at Whidbey Island," said Clees. "That sort of trip, it kicks your adrenaline up a bit. I like the challenge of the conditions, but not everyone does."
While water conditions can end or postpone a trip quickly, the majority of the group rides are accomplished fairly easily.
"It's usually very easy, just not that tough on a calm day on the water," said Puckett, a self-described motorsports enthusiast who has ridden off-road motorcycles. "You look at everybody's age, and we are all doing it, men and women.  I think that's something people don't understand about jet skiing."
For members of the group, the close proximity to the water and surrounding scenery separate jet skiing from other water sports.
"We see so much wildlife.  We're always getting approached by seals and last year we were coming down around Hartstine Island and ran into a pod of killer whales," said Clees.  "That was so cool because they poked along with us and didn't bother us.  We returned the favor and didn't bother them."
"I enjoy being on the saltwater, looking at Puget Sound, the scenery, all the houses, the green vegetation," said Puckett, who began riding with the group five years ago. "Seeing all the houses, the shore line, it's very peaceful."
For the Smith's, jet skiing is not just about personal enjoyment.  It's also a main source of transportation to use to run errands.
"We can go ride to Budd Bay, go to the Olympia Farmers Market, pack up our items and head back home," said Jan Smith, who along with Burt, is a pastor at the Church of Living Water.
The group continues to look for new destinations to travel to, and during the summer season, Clees estimates he makes around 25 trips with his wife and or the group.
This past August, Sue and John explored the Hood Canal area for the first time after dropping in at Union.
Regardless of where the trip takes the group, they will be experiencing the journey together and continuing to develop their long standing friendship.
"I think any human being would be blessed with the kind of friendships that exist in this group," said Burt Smith, who enjoys fishing and snorkeling with Jan on vacation during the Washington fall and winter. "Everyone has the quality of soul and life that makes everyone better.  It is the purest definition of relatable synergy. Everybody makes everybody better."
"The freedom of being out there in the fresh air is special. Sometimes we like to poke around, sometimes we like to go fast," said Clees.  "You forget that stuff sometimes, but what you always remember, is the experience you had with friends.  That's the most important thing I take away from it."