Submitted by The Rainier Community Garden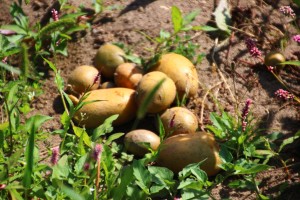 How to Preserve Summer's Bountiful Harvest
The Rainier Community Garden and the Rainier Lion's Club are sponsoring food preservation and canning classes on Saturday, September 7 at Rainier High School from 1 – 1:45 pm.
Now that your garden and orchard have produced all those wonderful fruits and vegetables, or you can't stay away from the Farmers Markets, what can you do to preserve this bounty for the future?  Join Lois Willman, Washington State Master Food Preserver, to go over your options. She will briefly discuss food preservation alternatives, including, canning, freezing, dehydrating and fermenting. She will touch on each of these techniques and offer helpful tips so you can optimize your food storage.   This event is free and open to anyone who'd like to join.
Water Bath Canning – Hands-on Demonstration from 2 to 4pm.
For those wishing to learn how to water bath can, plan to stay for a hands-on canning demonstration following our Food Preservation class. Lois will cover basic canning options, equipment and supplies, followed by going through the actual canning process.  Each participant will actively participate and will take home 1 quart of processed food.  Each participant is to bring 6-8 peaches and $2 to cover supplies.  There will be a 14 person limit for this class and pre-registration is required.
To register for either of the classes: email rainiercommunitygarden@gmail.com or call Jeannine at 360.528.0923
All classes will be held at Rainier High School located at 308 Second Street West in downtown Rainier.
For more information about the Rainier Community Garden, contact:
Angie Karnes | 360.561.0990 | karnesa@rainier.wednet.edu  Jeannine Pia | 360.528.0923 | rainiercommunitygarden@gmail.com