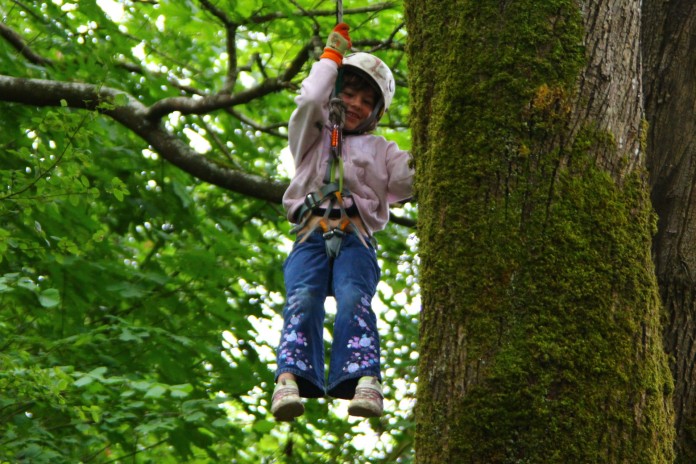 Along with the waterfront setting, recreation equipment and a beautiful rose garden, Priest Point Park is known for its tall trees and beautiful canopy.  Local kids got a chance to explore those trees and the natural canopy as part of the kids canopy climb held by the Stewardship program of the Olympia Parks and Recreation Department.
Starting at the base of a big, leafy maple tree near the waterfront of Priest Point Park, the children were suspended by rope near the mid-base/top of the tree.  Supervised by Stewardship employees and canopy climbing experts at the bottom, the kids could explore the upper reaches of the tree with little physical exertion.
Laughter and expressions of excitement echoed down from the children to the base of the tree, where parents and employees returned with happy responses  of their own.