Submitted by Northwest Christian High School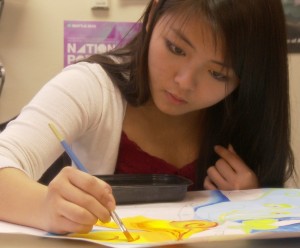 Northwest Christian High School in Lacey, Washington was just voted as the "2013 Best High School in the Greater Sound Region" by readers of South Sound Magazine. NCHS tied for first with Charles Wright Academy of Tacoma. In response to our selection, South Sound Magazine stated, 'High School can be both mentally and emotionally challenging. Help ease that burden by enrolling your teen into one of the best private schools in Western, Washington".
You can read more about Northwest Christian High School from our parents and the community in the testimonies below.
(A note to Dr. Nielsen, NCHS Science teacher)"I just wanted to drop a quick "thank you" note to you, letting you know how much we appreciate your presence at Northwest Christian. You've always had the reputation as being a tough teacher and a hard grader, but believe me, when my company hires new college graduates that are disorganized, can't spell, are poor in math, and don't have much discipline, it makes me appreciate the effort you put into your teaching — especially with the nature of the subjects that you teach. These are not easy subjects, and to have someone at a relatively small school with your knowledge and background is truly an asset. Thank you so much!"   – NCHS Parent
"After the first week of school my daughter and I were discussing the new school year, her classes and her teachers. She mentioned to me how much she enjoyed Mrs. Graham's New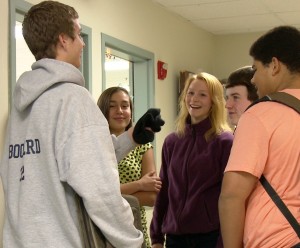 Testament Bible class. I asked her why and her response was that Mrs. Graham "teaches the students how to apply God's Word to their lives and she brings God into the room. It's like He's there." I loved this response and wanted to thank Mrs. Graham for impacting my daughter so positively with her teaching style!"  – NCHS Mom
"Gabe came to Northwest Christian High School from a home school background and international school experience. He arrived in Papua New Guinea when he was 3 months and lived there for the next 14 years. Upon returning to the states we recognized that Gabe needed a good supportive school system to help him adjust to life in the states which was so unfamiliar to him. We found that at NCHS. The Christian school environment and small class size were conducive in helping him make Christian friends and focus on academics. When Gabe had his head injury the teaching staff were understanding and supportive. Each teacher helped him and adjusted with him as he went from "the fog" back to himself. I doubt he would have been given such attentive and supportive care in the public school system. Gabe developed both academically and spiritually due to the watchful eye of your staff.  May the fragrance of Christ and His unquenchable love be experienced by all who enter your school?"   – Grateful Parents
"Saturday, my daughter ran in the Capital Cross Country Invite. During the race my daughter was hurting and was considering giving up. One of your students, who was running next to my daughter, gave her encouraging words that kept her going. After the race she even came up gave her a hug and told her good job. We were very touched at the compassion your student showed to our daughter, a person she didn't even know. Thank You to your coach and your girls Cross Country team!!"     – Sincerely, An Olympia Cross Country Mom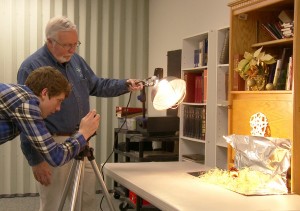 "This school is one extremely terrific school! Wish our daughter had gone here her whole school experience, but the last 6 years have been WONDERFUL! Excellent teachers, excellent curriculum and very Christian oriented. Can't say enough about it! Your money will never be wasted here!"  – NCHS Parent
"I'll never forget what Caleb said in his first weeks at school, 'Even the mean kids are nice!"  – Jody, NCHS Parent
"Exceptional Christian school. Dedicated teachers. High standards, yet teachers make the extra effort to assist those who need it. Both my daughter and I have been very happy with this school."  – NCHS Parent
Please schedule a tour of our school today! You can reach us at (360) 491-2966 or go to http://www.nchs-olympia.org/ for more information.
4710 Park Center Avenue NE
Lacey, Washington 98516