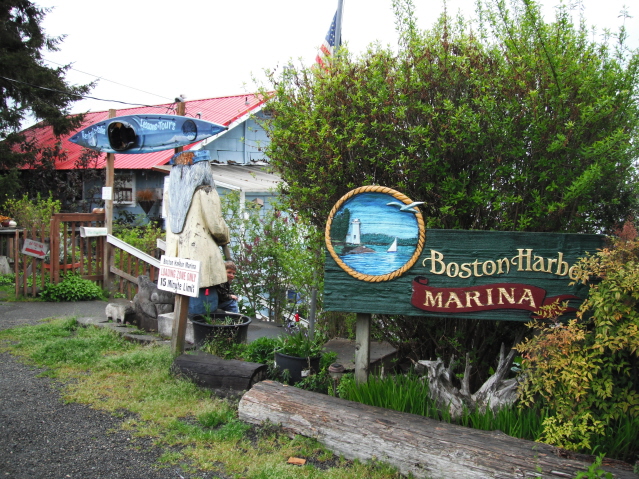 By Kate Scriven

A trip to the beach is a summer must.  And for my kids, visits to the Boston Harbor Marina are on a regular rotation.  Aside from the great beach and dock and a store that sells $1 fudgescicles, my girls adore lying on their bellies on the docks, peering at the pilings and floats teeming with sea life.  Anemones, crabs, muscles, jellyfish, and tube worms are among the easily sited creatures we see on each visit.  But, my kids long to know what is just beyond their reach, and view, down deeper in the marina waters.
Luckily, we have Stream Team.  This local education and environmental action group is cooperatively funded and sponsored by the storm and surface water utilities of the Cities of Lacey, Olympia, and Tumwater and Thurston County.  Started in 1990, Stream Team began as a way to involve citizen volunteers in stream clean-up and restoration in the area.  Over the years the group has grown immensely, providing services and education far beyond the original concept of stream clean-up.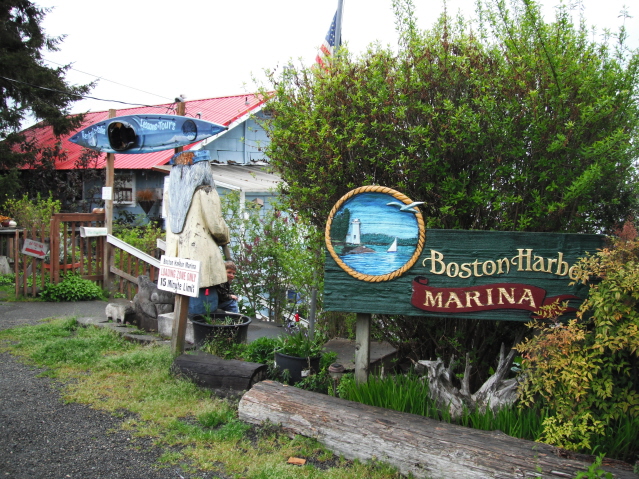 Michelle Stevie has been working with Stream Team through the City of Olympia for four years, the same length of time the Marine Creature Monday program has been running.  "The program is a great way to connect people to the Puget Sound.  Being able to show them that connection first hand, involving them in learning about the amazing diversity under the waters of Puget Sound, gets people excited about stewardship of our area's waterways."  And promoting stewardship is one of the main goals of Stream Team's programing which is varied and wide reaching.
Volunteers have attended field trips with my daughter's second grade class to teach them about the salmon life cycle and help identify creatures on the beach at Burfoot.  Teams of volunteers have helped stencil over 5,000 storm drains throughout the county, reminding citizens to be conscious of what they put into our waterways.  Religious and civic groups work with Stream Team on outdoor projects to help the environment.  Trained volunteers engage in wildlife monitoring, including shorebirds, amphibians, and macro-invertebrates, aiding biologists in this huge task.
While there are several full-time employees running Stream Team, the bulk of the work is done by the amazing volunteer base found in Thurston County.  Two of those volunteers are retired marine biologists David Jamison, in his fourth year with the program, and Joseph Hiss who share their extensive knowledge of Puget Sound's marine creatures with excited participants in the Marine Creature Monday program.
Held on Mondays from July 22 through August 26, the program meets at the Boston Harbor Marina where Stream Team biologists, along with a SCUBA diver, educate adults and kids alike on the diverse creatures that live in the Puget Sound, yet we rarely see.  Two sessions are offered each Monday starting at 11:30 am and 1 pm, lasting about an hour.
Participants will meet the biologists on the docks, become oriented to the Marina, and learn about the SCUBA equipment before the diver submerges.  Small containers are filled with salt water and as creatures are brought up for viewing, they are gently placed in them for all to see.  Some are fragile, and just for looking, but you'll likely be able to touch many of the specimens.  Biologists will share facts about each creature, teaching about their specific habitat needs and what is required to keep Puget Sound healthy. "Sunflower Stars are a crowd pleaser," shares Stevie, "because they are so showy.  But, my favorite is when divers bring up a big sea cucumber.  They are more rare and live further out, but they are very cool.  And of course, the nudibranch are just fascinating for their form and variety."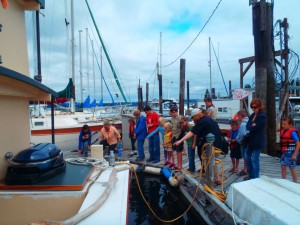 Marine Creature Monday's are a popular program and a small group is best for maximum learning, so pre-registration is required.  Visit the Stream Team website to register.  Select "register as a group" for more than one person and follow the prompts to complete your sign up.   Children attending the program must be accompanied by an adult and those under the age of 6 need a lifejacket.  The Marina does have several loaner lifejackets, but it's recommended to bring your own.  Dress for the weather, as well.  The docks can be breezy, even on a sunny day, so pack a sweatshirt and maybe some sunscreen, too – it is Western Washington, after all.
Stream Team is one of those local groups whose influence extends into each of our lives.  From the inspiring and exciting viewing of unusual marine critters to the more practical, but important, stream restoration, this group is vital to keeping our South Puget Sound waterways healthy for coming generations.  Consider volunteering for this group, or in the very least, sign up for their newsletter for updates on the good works they do for our community.