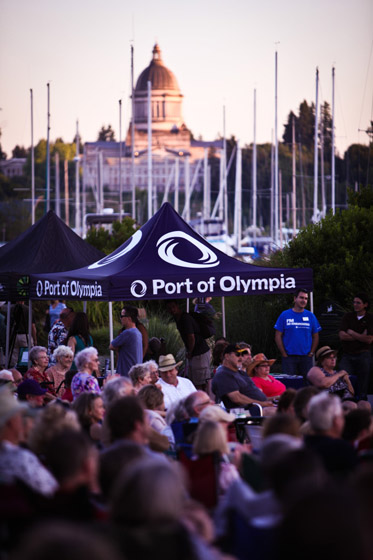 Submitted by Port of Olympia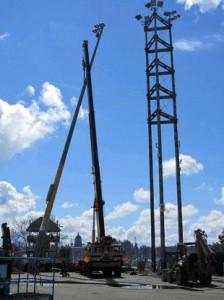 Early this year, the Port's Marine Terminal began improvements to its lighting infrastructure.  The work included adding lighting to unlit portions of the cargo yard for safety and upgrading the existing lighting scheme to reduce off-site light trespass. While providing upgrades to the overall lighting system with more energy efficient lights, the project also included the replacement of creosote-treated wooden poles with environmentally-friendly concrete poles.
To continue the project, the Port will be aiming and checking the new light fixtures the night of Monday, July 1st, between the hours of 9:00 pm and 1:00 am. During this time, there may be some "light spillage" off the Port as individual fixtures are adjusted. Final adjustments of the fixtures will take place the night of July 8th or 9th.
This project is funded by two grants from the Federal Emergency Management Agency's (FEMA) Port Security Grant Program.