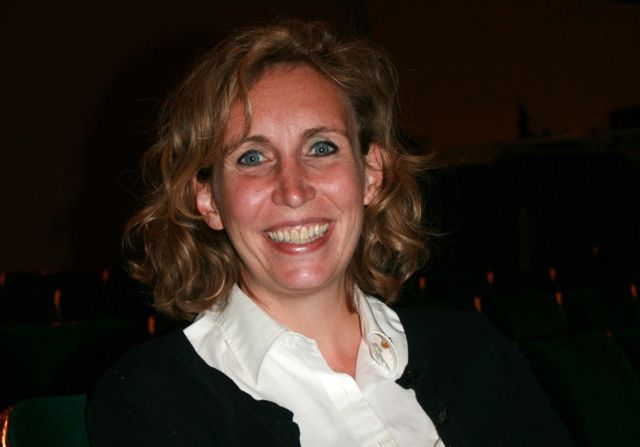 By Amy Rowley

Jill Barnes has been in town for a handful of days.  As we sit in the plush green seats of The Washington Center for the Performing Arts, her enthusiasm is contagious.  She talks about applying her previous experience to her new position and I'm instantly excited about the new era that Barnes' leadership will usher in to The Washington Center.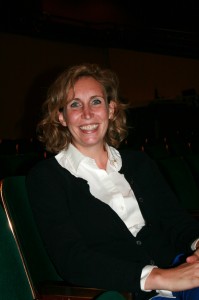 A transplant from Idaho Falls, Barnes comes to Olympia after serving in a similar size theater.  Selecting Olympia as the community to raise her three children in, Barnes is hopeful that this will be a place where she stays for a long time.  "I want to put down roots and I know that things grow here very well," she says with a smile.
Barnes is excited about programming engaging shows for the diverse population inhabiting the greater Olympia area.
"Programming is the most visible part of my job," says Barnes who works with her team to select the 45 shows that will be presented by The Washington Center.  "As a kid, I never believed that I would get to go to New York City and see shows as part of my job."
Barnes is quick to point out, however, that the major function of her position centers around financial management and fiscal oversight.  "As a non-profit organization, the community needs to have confidence in our financial responsibility," notes Barnes.
Ticket sales are just one piece to operating The Washington Center.  Barnes will also be tasked with growing contributed income (or donations) and serving as a steward of those funds.
"I am excited about the vibrant arts community in Olympia," says Barnes whose husband is also a practicing artist as well as an arts teacher.  "The arts culture is a way of life here."
As a community theater, The Washington Center is booked almost 350 days per year.  According to Barnes, this is an outstanding use of the space and virtually unheard of in the industry.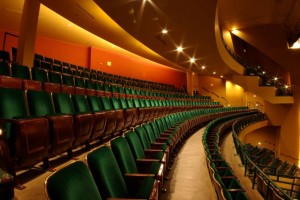 With their 27 artistic partners, The Washington Center brings in performers from all over the world.  "The community benefits from a variety of genres and performers," she says.  "We want to keep the quality high and the experience extraordinary."
"I have fond memories, as a youth, attending performances," she recalls.  "Seeing a show in this theater can have a profound impact and shape how kids interpret the world as an adult."
Barnes is passionate about arts education.  In this role, she will connect professional artists with needs in the community.  She reflects on a time when she brought a theater group, performing the popular novel "The Glass Castle," into an alternative high school and juvenile detention facility in Idaho.  Her eyes tear up when she recalls the impact that this theater group had on the youth.
"When we bring in a professional artist with a specific gift to give, we want to seize that opportunity to share it," adds Barnes when discussing potential educational outreach efforts.
She is also enthusiastic about the facility renovations currently underway.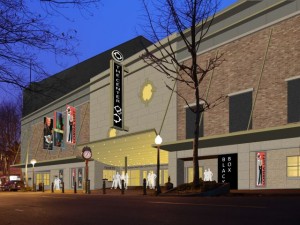 Barnes sites the City of Olympia's investment in the building as a defining point in the future of the organization.  The exterior facade improvements are expected to be completed by the end of November.  "The City of Olympia is working hard to finish the project, knowing the inconvenience to downtown shoppers and our patrons," says Barnes.
The 2013 – 2014 season brochure is hitting mailboxes this week.  Barnes says that there is "something for everyone" on the calendar.  Whether you want to enjoy an intimate piano concert or a rousing dance troupe, The Washington Center is ready to entertain, educate and enlighten.
"A lot of great work has gone on, by a solid and energetic staff and board, before I got here.  It's a new era at The Washington Center," summarizes Barnes.
For more information about upcoming shows, visit www.olytix.org.