By Jennifer Crain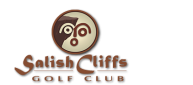 When I arrived at Sweet Charley B's Cupcakery late on a Friday morning, owner Amanda Beers was standing in front of a group of parents and elementary school children gathering in the breezeway of the Market Centre building in downtown Olympia. A few moments later she started explaining the ins and outs of opening a small business and fielding questions from the Roosevelt Elementary School students, who ended their school year with a unit on economics.
Beers has done a number of free presentations like this one throughout the year, including a quarterly demonstration and tour for Marshall Middle School's home economics class.
This kind of interest in and enthusiasm about her business was the norm during the bakery's first year, Beers says. Interest is high and customers come back and back again for an on-the-go treat or a dozen cupcakes for a party at the office.
But there's another factor at work, something beyond the public's general adoration of the cupcake. There's an unmistakable camaraderie among the shop's patrons, something that draws people in.
A few weeks ago Amanda Beers went outside to greet a small group of women who were peering in the windows before the shop opened for the day. They turned out to be clients of a local service organization for the homeless where Beers donates leftover cupcakes.
"We don't get to see where our donations come from very often," one woman explained. "We just wanted you to know that we eat your cupcakes and they make us feel like princesses."
As they talked, Beers shared the story behind the business. The story of her daughter, Charley.
"That must be why they taste so good," one of them responded, "because they're served to us by an angel."
Beers and her family opened Sweet Charley B's last summer on June 28 as a tribute. It was the second anniversary of Charley's sudden death from a Group A Strep infection. The bacteria, which are most commonly associated with strep throat, entered Charley's bloodstream in what doctors described as an incredibly rare occurrence.
In contemplating a date to open their business to the public, Beers says she decided to merge the opening with the anniversary of their loss because she needed to "make that day okay." With summer approaching, a season now associated with grief, she decided to make the opening a celebration of their baking-inclined girl.
"I'm very lucky to have had her as long as I did," she says. "I just want to celebrate every minute that I had with her. I want to celebrate her on that day instead of mourning my loss."
The opening was "overwhelming," says Beers of the community support they felt last June. The enthusiasm continued throughout the year and business is still brisk, a fact they don't take for granted.
Many businesses have a steep learning curve during the first year, but Beers says they found that their original concept hasn't needed much revision. They still have thirty flavors on a rotating seasonal menu with six daily offerings plus a flavor of the month and a flavor of the day. Customers always have something new and interesting to try in a shop that's painted in cheery colors, decorated with garlands and decked with candies and house-made cake pops.
Beers says the most valuable lesson of the first year was learning to manage behind-the-scenes mechanics, especially the ingredients. Balancing shopping trips with the constant need for commercial quantities of fresh ingredients is trickier than it sounds. Since all of their cupcakes are made daily using almost all whole, preservative-free ingredients, timing is everything. Beers says the process is operating smoothly now (they no longer run out of butter) with their weekly shopping and delivery plans down pat.
Washington-grown fruits from vendors across the street at the Olympia Farmers Market are included in their plans for summer flavors. Once again they plan to offer seasonal flavors based on produce availability. Last year their Marionberry Lemon, a flavor they're planning to repeat, was a sell-out hit.
Other flavors range from nostalgic to downright risky. Next to a classic Confetti or Black Forest cake you may find one labeled Cherry Coke, complete with a barber shop-striped straw. If you drop in during a game week, you may find a Jalapeño Popper or even a Corndog Cupcake, their version of the ballpark classic. (Keep an open mind. This savory cupcake sold out at Lakefair last year.)
Beers, who has been baking her whole life, says she loves the creative process of recipe development but decorating the cupcakes is the most satisfying part of her job.
"Making something people like is fun," she says. "It's happy."
Making people happy is something she pursues outside the bakery, too. Initial donations to a fund set up in their daughter's honor, Charley's Fund, paid for new playground equipment at Hanson Elementary, where Charley was a student. The fund has been kept alive since then and now donations benefit other projects in local schools. Just this spring Beers gave donations to Garfield Elementary for their drama program and to Marshall Middle School for new uniforms for their sports teams.
"I'm really proud of all the work we've done," Beers says. "I'm proud of serving the community. And I feel so much gratitude that people come here and support us."
111 Market Street NE, Suite 107
Olympia, WA 98501
(360) 350-0332
Connect with the Olympia cupcake store on Facebook here.