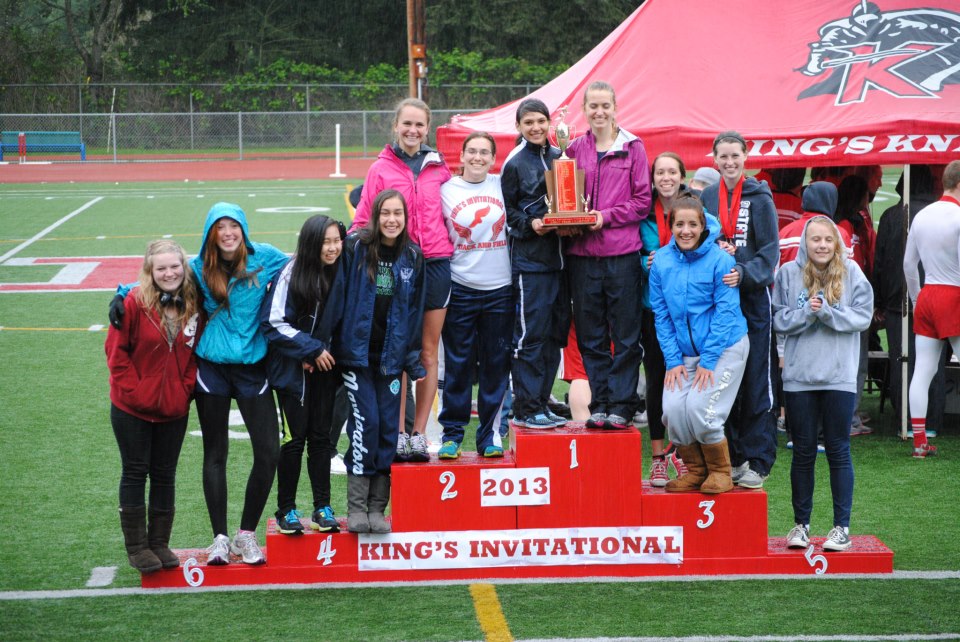 Submitted by Northwest Christian High School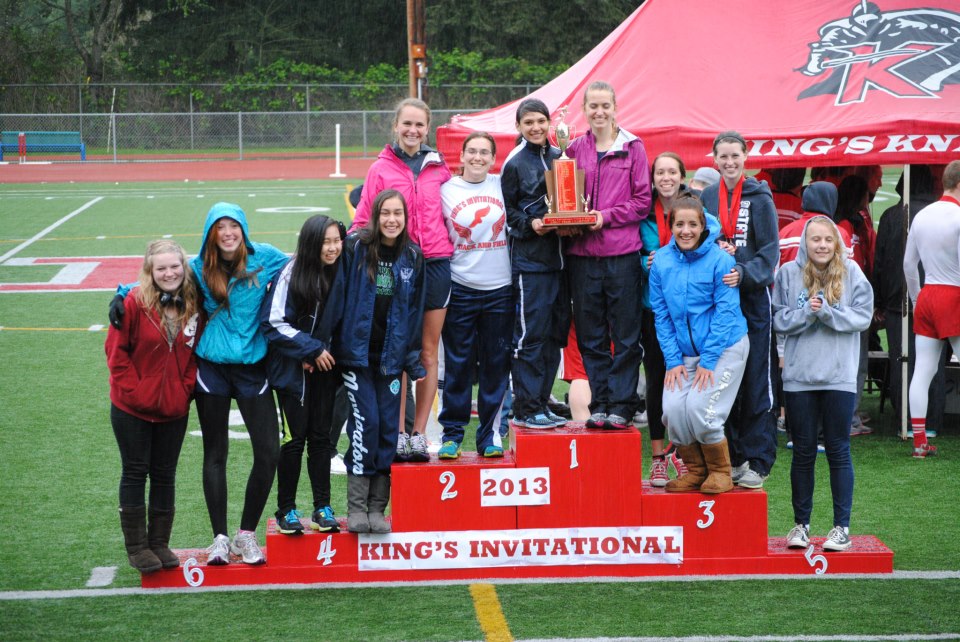 The Northwest Christian High School girls track and field team won the state track and field championships yesterday. The girls scored 121 points to win the 2013 Washington State Track and Field  hampionships. Hailey Bredeson (1600 meters), Savannah Schilter (800 meters) Ali Sowers (High jump), and Karen Bulger (Javelin and shot put) all won individual state championships as well. Hailey Bredeson, Savannah Schilter, Megan Teigan, and Abby McSheffrey also won the state championship in the 4×400 meter relay.
Karen Bulger led the nation in the Javelin throw for most of the season and is currently ranked number two in the United States. Karen was also presented with a sportsmanship award by the WIAA for her positive actions on the field yesterday.  To read more about Karen's accomplishments, click here.
A complete story about the Northwest Christian High School track team can be found here.