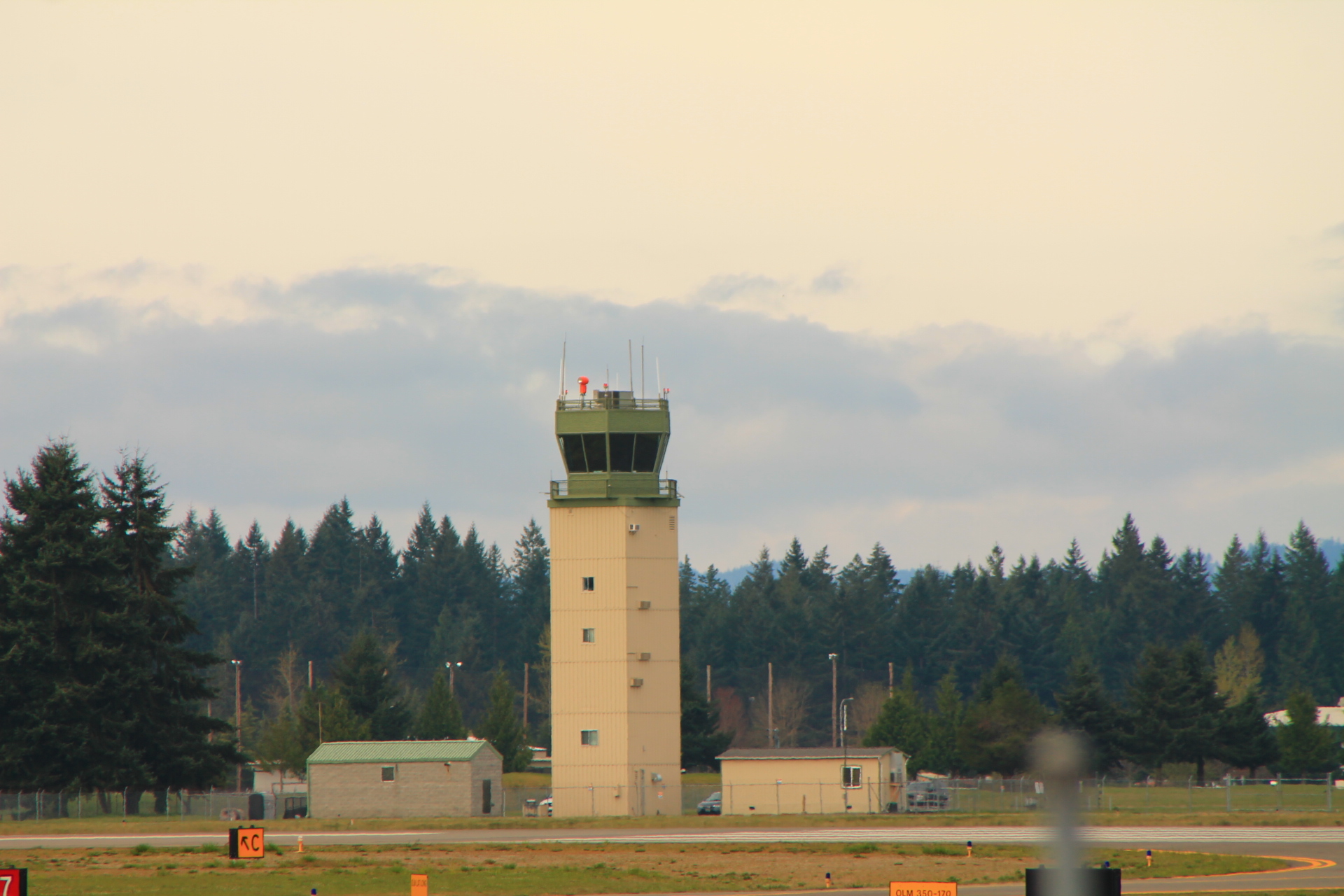 Submitted by the Port of Olympia
The Olympia Regional Airport, a Port of Olympia operation, is receiving questions about an increase in low flying aircraft and helicopters in the area. The Airport is in direct contact with Joint Base Lewis McChord (JBLM) and is discussing ways to allow the military to accomplish their training needs while mitigating some of the impacts to surrounding communities. For more information and for telephone contacts, please see the Frequently Asked Questions below or on the Port website, Airport section.
1.  Who can I complain to about low flying aircraft or helicopters?
The following numbers are for available for citizen contacts.
For aircraft operating directly into and out of the Olympia Airport: Olympia Airport Office 360.528.8079.
For flights not directly operating at the Airport: Federal Aviation Administration (FAA) Flight Standard District Office, Renton, 425.227.2813.
For military aircraft: Joint Base Lewis McChord (JBLM), 253.982.5637.
For military helicopters: Fort Lewis, 253.967.0604.
2.  Do pilots have to file a flight plan with the Airport?
Aircraft flights and flight plans are regulated by the FAA Air Traffic Control Procedures Branch. Pilots do not have to file a flight plan with the Airport or the FAA. Aircraft can and do arrive or depart to and from the Airport with no prior notice. The Airport is open 24 hours daily.
3.  Why do the military aircraft fly over Olympia at night and why do they fly so low?  
Military aircraft have published training areas and training routes throughout the region. Often, military flights just seem lower because aircraft are larger and/or louder, and studies have shown that people react more strongly to noise at nighttime. For more information citizens can call the Fort Lewis information line, 253.967.0604.
4.  There seem to be a lot more military helicopter flights in the Olympia area lately.  Is there a reason for that?
Yes.  In the last year or so, JBLM has seen an increase in the number of helicopters based at the facility by about 25%. The units train both day and night. In addition to training at the regional airports, they train on routes and in areas not associated with a specific airport.  Additionally, the number of local area training flights has also increased with their inability to go to Yakima, for reasons associated with the congressional sequester and funding. The Fort Lewis information line is 253.967.0604.
5.  Does the Airport have to allow the military helicopter flights at the Olympia Regional Airport?
Yes, the Airport cannot restrict the military from training here. The Port of Olympia is required to operate the Airport in accordance with the deed obligations that accompany the transfer of federal surplus property (the Airport) and the Grant Assurances that accompany the acceptance of federal Airport Improvement Program funds.