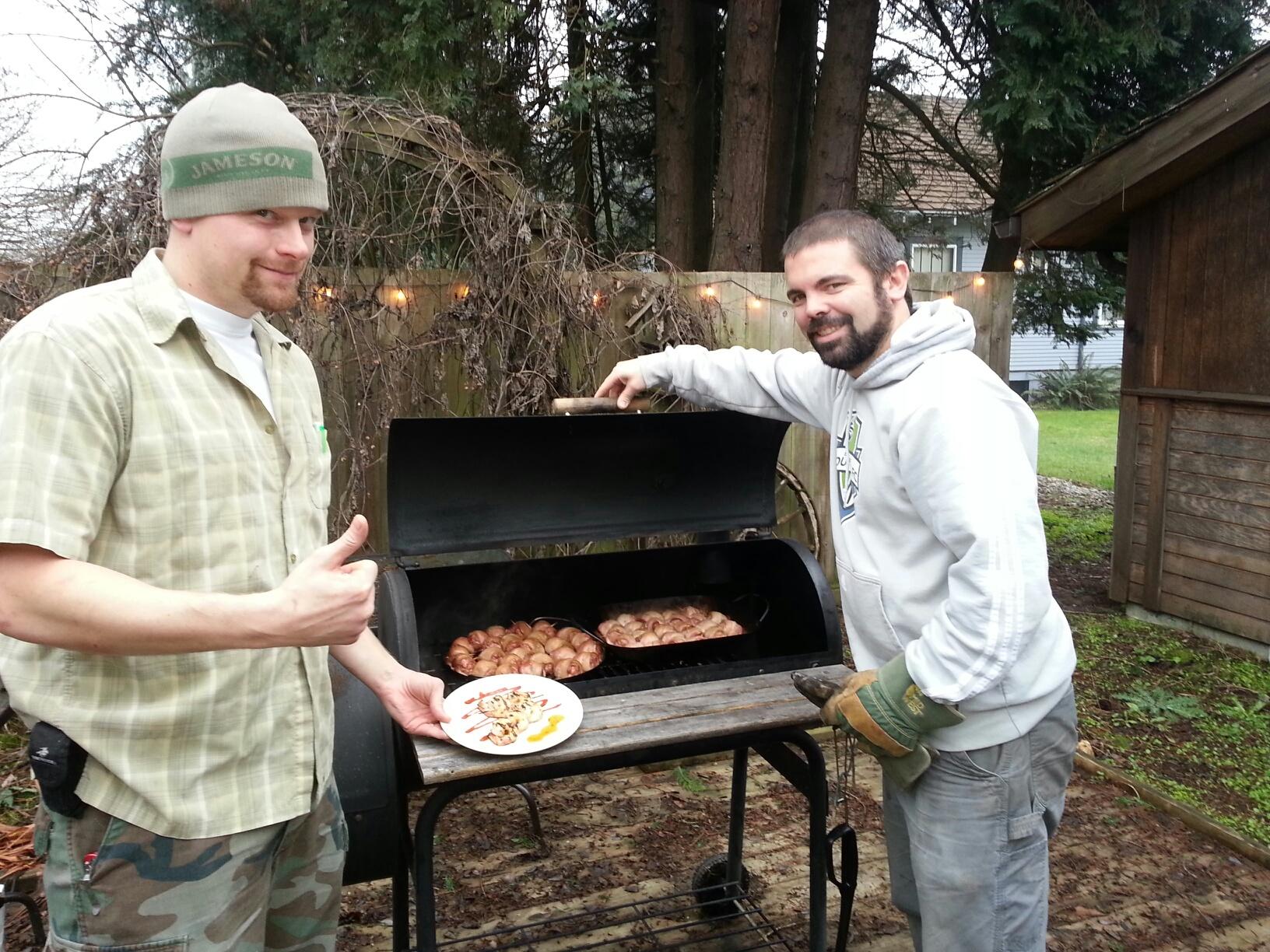 By Katie Hurley
If you've ever read a restaurant menu or a food magazine, you're likely familiar with wine and food pairings… wine and food with complementary flavors.  A growing trend in the food industry is beer and food pairings.  Northwest Sausage & Deli and Dick's Brewing Company in Centralia have recently started offering "Beer Pairings with the Brewer" on Thursday evenings.
Every Thursday from 5:00 to 8:30 pm, Northwest Sausage and Deli will offer a special food and beer pairing in addition to their regular dinner menu.  This pairing changes each week and might include a couple different appetizers or an appetizer and an entrée.  Often, the beer that is paired with the food is also incorporated into the recipe.
Owner Julie Young talks with enthusiasm about beer pairing.  "We started experimenting with our beers and the smoked products we already had at the deli, combining both of those aspects," said Young.  That experimenting has evolved into some interesting combinations like Cajun Beer Burgers, seasoned with spices and beer and topped with beer-braised onions.  On the side were Beer Battered Pickles. "Yummy!" said Young.  This was paired with a refreshing IPA and resulted in a sellout.
Another popular sellout is Smoked Pork Loin stuffed with Andouille Sausage, paired with Dick's Best Bitter.  Young's favorite, though, is the Apple, Cheese and Bacon stuffed Chicken Breasts, paired with Dick's Imperial IPA, which is strong and a little sweet.  Other recent features include Smoked Pulled Pork Sliders, Beer-Boiled Shrimp with Homemade Cocktail Sauce and Smoked and Bacon-Wrapped Stuffed Jalapenos.
Upcoming events will offer tantalizing pairings like Pan-Grilled Rib Eye with a Sweet-Hot Mustard and Beer Sauce paired with Dick's Golden Ale on May 23.  On May 30 they will feature a Smoked Tri-Tip Gyro served with a 4-bean salad that is paired with Dick's Best Bitter.
Most of the recipes are the creations of Head Brewer and Brewery Manager Dave Pendleton.  Dave does all of the smoking and prep work, and he is assisted by Brandon Bock, who is both the Brewer and the Deli Cook.   "They enjoy working together each week perfecting the Beer Pairing menu item," says Young, who owns both Dick's Brewing Company and Northwest Sausage & Deli.  Both companies were started by her father, Dick Young, and Julie was determined to carry on her dad's dream after his passing.
Many of the products used in the recipes, such as the Smoked Pork Loin and the Andouille Sausage, are available at Northwest Sausage & Deli and Dick's Beers are available at Northwest Sausage & Deli and many other retail outlets.
Beer Pairings with the Brewer – every Thursday, 5-8:30 pm at Northwest Sausage & Deli, 5945 Prather Road, Centralia.  Reservations for Thursday nights are recommended – 360-736-7760.  Open Monday-Saturday 9:30-5 and Thursdays and Fridays until 9:00 pm.
Click here for a calendar of upcoming Beer Pairing events with Dick's Brewing Company.