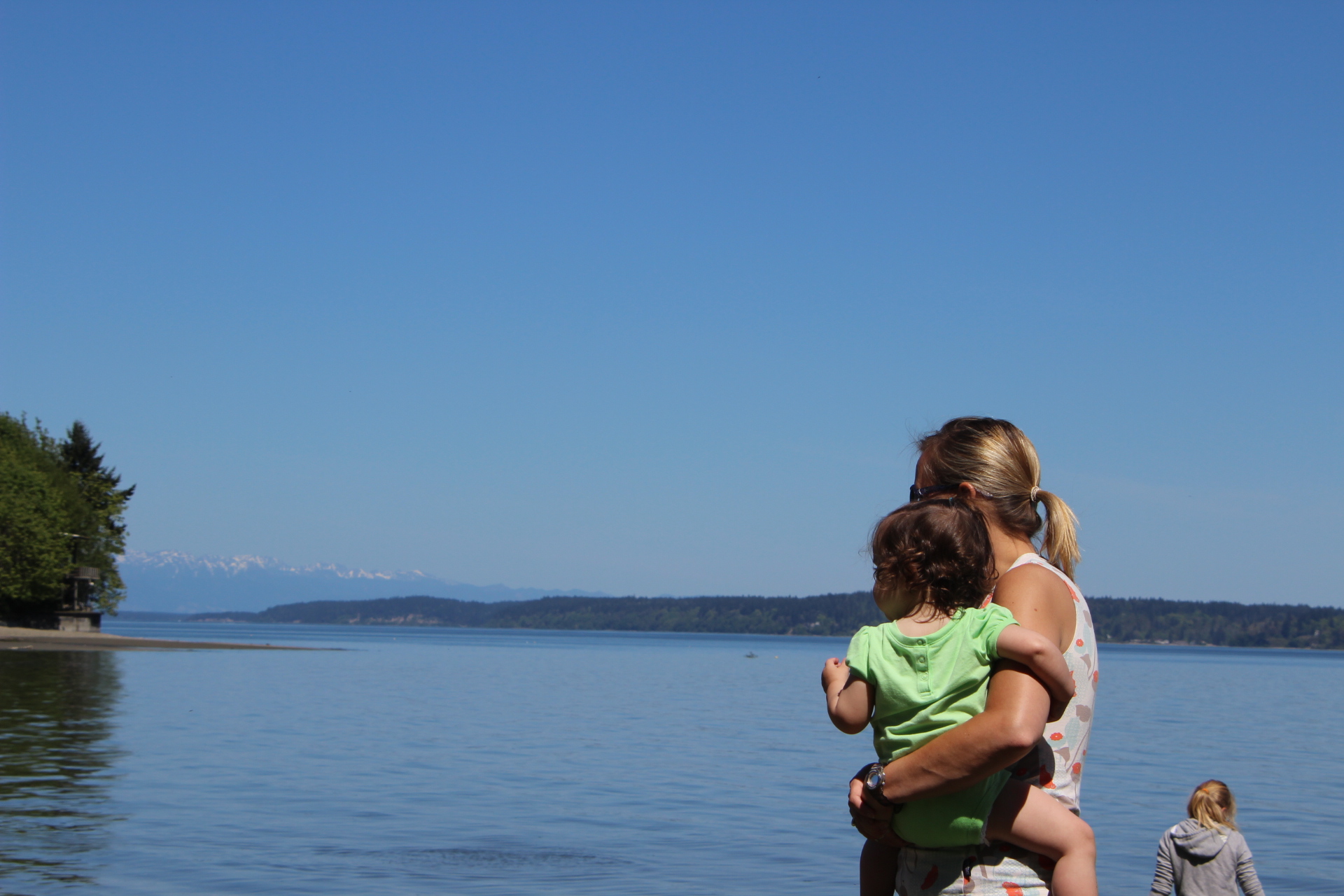 By Amy Rowley

Maybe it works differently in other households, but I kind of doubt it.  Mother's Day annually sneaks up on my husband.  He looks shocked when the term "Mother's Day" is even mentioned, like perhaps he missed it.  The girls are old enough now that they no longer make crafts in preschool that can help him out of his dilemma.
I'm not expecting a lavish gift or even a meal out.  I give great ideas to help him out for days in advance – vacuum the beloved (read: driven many miles daily and treated like a garbage can) mini-van, wash the house windows, help the girls make a card, and in the old days, change diapers.  But when Mother's Day rolls around, he scrambles.
So, this year, I'm going to help out even more.  Here's to all the guys out there that aren't planning ahead to Sunday, May 12.
Make a craft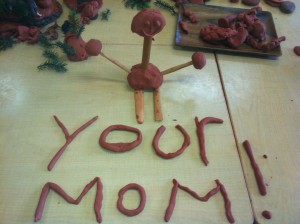 With the price of admission (or free with your membership), take the kids to the Hands On Children's Museum Arts & Parts Studio.  This craft space is full of all the supplies your kids need to create a one-of-a-kind gift for Mom.  It's open every day, during HOCM's regular business hours.  On May 11 and 12, HOCM staff can help your children (and you) make paper flower bouquets for Mom.
Perfect your hand sewing.  Attend a make-it-together class with your children at (re)fabulous, a sewing studio in West Olympia that repurposes old clothing and fabric into something fresh and new.  Create a colorful, flowered headband on May 11 for Mom.  (Heck, that's a day early.  You rock, Dad!)
Get tickets
During Mother's Day weekend, Ballet Northwest's company of 75 local dancer plus guest artist Iyun Harrison, will perform Sleeping Beauty.  Team up with another dad and send the moms to the show.  You can "watch the kids" with your buddy (and a beer and baseball game).  Tickets can be found at www.olytix.org.
Play outside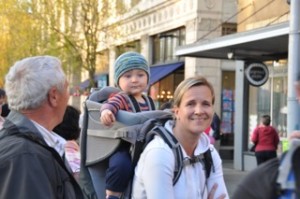 A thrifty Mom loves a family outing more than any pricey gift.  Pack a picnic, load up the bikes and surprise mom with a family bike ride.  Family-friendly routes, suitable for kids of all riding abilities, can be found here.  Try a park that's outside your neighborhood.  Loads of other indoor and outdoor family fun can be found on ThurstonTalk.com.  Just follow this link to plan your adventure.
Marvel at wooden boats
After a spin on the Percival Landing playground, check out the Olympia Wooden Boat Festival in downtown Olympia.  The 34th annual festival occurs on Saturday and Sunday during Mother's Day weekend.  Musical entertainment starts at noon.  Food stations will keep everyone full and the boat building craft station is a family fun tradition.  (Note – boat building is only available on Saturday until the donated wood runs out.)
Pick out something sparkly (and reasonably priced)
"Mother's Day is all about adding a little sparkle to the day," says Bon Lemon proprietress Amy Evans.  "Make your wife breakfast, babysit your sister's kids, or buy your mom some new earrings.  Acknowledgment comes in many forms but all will make the day sparkly."  Sparkly treasures at all price points can be found in Evans' West Olympia jewelry store.
Plant some seeds
Turn the barren patch in the backyard into a plentiful garden that will delight Mom all summer.   Cathy Johnson, of Dandelion Gardens, reflects on the gardens she built with her kids over the years in this article.  Grab a pack of peas, carrots, and lettuce seeds.  Locate a small shovel and put the kids to work.
You know what Mom will like best – whether it's your wife, mom, mother-in-law, aunt, or any other special female that needs should get a little extra attention.  On Sunday, May 12, Olympia moms will be delighted.  My favorite treat remains the stick-figure drawings from my daughters.
Thrifty Thurston highlights inexpensive family fun in Thurston County.  The weekly series focuses on family-friendly activities throughout our community.  If you have a suggestion for a post, send us a note at submit@thurstontalk.com.  For more events and to learn what's happening in Olympia and the surrounding area, click here.