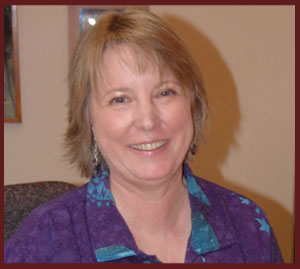 I am fortunate.  I can easily drive my car to the appointment.  I can turn my neck to check my mirrors before parallel parking and then walk the block or two to the front door of Maddox & Laffoon.
Other people visiting the downtown Olympia law firm have it a little tougher.  They may have a physical injury or disease, or are coping with a mental illness.  Whatever the reason, Olympia residents struggling with a disability have entered the right door.
Attorneys Steve Maddox and Jeanette Laffoon specialize in Social Security disability and Supplemental Security Income (SSI) law.  "We are focused on representing clients who are unable to sustain work activity," explains Maddox when describing the practice.
The duo has literally represented thousands of clients in disability cases since 1984.  Clients are navigated through a complex process and receive a helping hand when they need it most.
The law office staffs six employees including two certified non-attorney representatives, who have received additional training and passed a vigorous test to qualify to participate in administrative hearings.  This extra level of expertise, along with the attorneys' knowledge, is welcomed by clients.
Both attorneys are unassuming and simply a pleasure to talk to.  The relaxed office setting instantly puts clients at ease.  The educated staff clearly understand the complexities of the Social Security Disability process, but are easily able to explain terms and processes in a simple way.
And, those are critical attributes when you are looking down the road at a case that possibly may take years to finalize.
"Politically, the spigot has been tightened on who receives disability benefits without a fight," says Maddox.
"There has been a public backlash against disability programs," adds Laffoon who has watched the national and regional allowance rates for disability claims plummet in the last two years.
The disability attorneys are not intending to illicit fear.  Since the process typically takes years before the first check is cashed, Maddox & Laffoon encourage disabled Thurston County residents to begin the process as soon as possible.  "It is important for people to know that if they can't work because of a disability then they are entitled to Social Security benefits," Laffoon stresses.  "You should not be afraid to apply."
"Workers pay into Social Security with each paycheck.  It is an insurance system and if you meet the eligibility requirements then you should get the benefits you are entitled to," adds Maddox.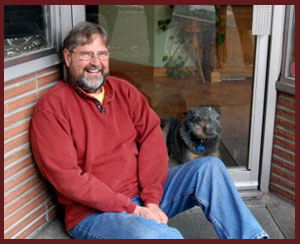 The first few steps can be handled on your own.  If you are unable to work because of an impairment, such as an injury, illness, disease or mental health condition, then you should apply for Social Security disability.  The application is the first step, which can be done online or in-person at the local SSA office.
Laffoon notes that about 33% of applicants are approved at this first step.  The remaining 66% may request a reconsideration of the case.  Only about 12% are approved at the reconsideration level.
At this point, a denied applicant can request a hearing.  "This is definitely when you want to have a legal representative help.  You will get better results with someone local who knows the Administrative Law Judges," stresses Laffoon.
"It's always been a good idea for people to get legal help when pursuing disability benefits, but now it is more important than ever," says Maddox. "Many of the Administrative Law Judges (ALJs) now deny more cases than they approve, and one local ALJ denies 85% of his cases. This can be a hostile environment to enter without someone to help."
What are some things that applicants may encounter during a hearing?
The Administrative Law Judge (ALJ) will ask questions about work history, symptoms and limitations. While the applicant must answer these questions directly, a representative can help by addressing the legal issues with the ALJ and by asking follow-up questions to ensure that all relevant information is in the record.
The ALJ may also request input from a medical or vocational expert. A legal representative can cross examine these experts and improve the applicant's chances of receiving benefits.
An applicant's lifestyle and behavior is also subject to review.  Laffoon credits her partner's ability to convince clients to stop using drugs and alcohol, "he is a wizard at stressing the importance of a clean lifestyle."  Compliance with medical advice is another critical step to showing a judge that you are serious about your case.  Modifying these behaviors can lead to a more positive outcome.
Not everyone who contacts Maddox & Laffoon is going to qualify for Social Security Disability or SSI benefits.  Instead of just hanging up the phone or walking the person to the door, the attorneys and their staff offer information that can help.  "We link people with other resources that can improve the quality of their life, return to work, receive vocational assistance or get the necessary medical care," explains Maddox.
The specialized area of disability law is like a big puzzle, according to Laffoon.  She is sincere when she states that she is standing up for the little guy during a very intimidating process.
"For the most part, no one has been listening to them.  They just keep receiving these paper denials.  By the time they reach our office, they are so relieved that someone is finally listening," she says.
The Olympia disability attorneys cannot stress enough how important it is to simply start the application process.  "I have met individuals who have worked all their lives and lost their jobs to an injury, who think that they cannot apply because they are not in a wheelchair," adds Laffoon.  "This is not true, and there can be significant evidentiary problems if someone waits too long to apply."
There is a whole range of qualifying disabilities and Maddox & Laffoon are ready to help you navigate the process.
410-A South Capitol Way
Olympia, WA 98501
360.786.8276
The law offices of Maddox & Laffoon are tucked away.  Despite an address on Capitol Way, their front door is closer to Washington Street.  Walk behind the US Bank building on the corner of 4th and Capitol.  Enter the law offices by the door behind the drive-through teller terminal.