By Tom Rohrer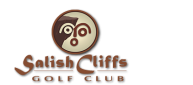 Having an inner drive towards success and progress is not something every person possesses.
That inward inspiration can carry one to a distinguished career and the opportunity to help make the world a better place.
The drive inside Timberline High School's senior Alexa Laharty is paying off in a big way, as she earned the Questbridge Scholarship this past December.
By earning the award, Laharty will have a full academic scholarship to the prestigious Wellesley College, located in the Massachusetts countryside near Boston.
After submitting an application, which included letters of recommendation, three essays and all of her test scores, Questbridge named Laharty a finalist for the scholarship.  She then submitted a  list which ranked the colleges associated with the scholarship in order of her desire to attend and waited patiently.  In December, she opened an email that would change her life.
"It was so exciting to open the email at school," Laharty said in a phone interview with ThurstonTalk.com.  "I was in a room with (classmates) and we all started yelling and dancing.  It was great."
Prior to the scholarship application process, Laharty had taken a trip to the Boston area, and while she didn't visit Wellesley, she fell in love with the area.  Considered a top-five liberal arts college in the country, Wellesley (a private, all female institution) has produced more Fortune 500 female directors than any other college in the country, and has a knack for producing leaders in Laharty's desired field.
"It's exciting because they put out a lot of people in the political field and that's what I want to pursue," Laharty said. "You can make those connections and just make a name for yourself while still in school."
The Arts and Entertainment section editor for the THS student newspaper, Laharty is not your typical high school senior, nor does she share the same experiences as her peers.
An already experienced traveler, Laharty has visited Brazil, Europe and also Peru, where she stayed in a small village for two months.  Teaching at a school and working in the fields with local members of the community, Laharty learned a lot about herself and what to consider important in her life back home.
"The community was poor and there were no cell phones, computers or televisions," Laharty said. "It sounds cliché, but you realize how un-important those things are.  Everyone there was so happy with so little."
There is nothing little about Laharty's drive and ambition, nor the amount of help and support she's received from family and the THS faculty.  She noted that her math teacher and academic advisor Gwynn Sugihara helped encourage her to apply for the Questbridge Scholarship, and cited Timberline English teacher Daniel Hardebeck as a inspirational mentor.  In terms of her family, she receives support from her mother along with her aunt and uncle.
"Well my mom has always been supportive of me and what I want to do," Laharty said. "And my aunt and uncle, having them has helped me a lot.  I wouldn't be where I am without the sacrifices they've made."
At Wellesley, Laharty will certainly have to make sacrifices of her own.  Though she has essentially earned a full academic scholarship, Laharty will have the challenge of getting through four years of intense academic rigors.  Challenge accepted.
"I'm excited for all the classes and how challenging they will be because it's (courses) I'm very interested in," said Laharty, who plans to major in international relations and political science as well. "Being in that environment, around people who are mutually driven, that's also an exciting prospect."
Wellesley College should be excited by the prospect of Laharty attending the institution, as they've accepted one of the best and brightest from the Thurston County area.
For more information on Questbridge, which provides scholarship opportunities to high achieving, low income students,  click here.