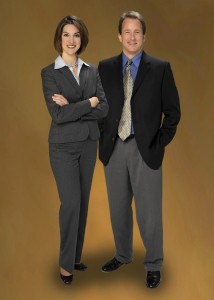 I try to keep up on the daily maintenance of a house busy with two active kids, two working parents, and of course two dogs.  Sure, I sweep almost daily, trade loads of laundry and seem to continuously be picking up lone socks.  But, the deep down, nitty gritty cleaning and home improvement projects sometimes get pushed to the back burner.
Jeff Pust, owner of Van Dorm Realty in West Olympia, cautions against letting those projects slide.
What may start a small do-it-yourself repair can easily turn into a huge project, requiring bids and contractors, if left unattended.
"As the sun starts coming back out, survey your property and home.  See what needs to be done for general maintenance," advises Pust.
With over 25 years in the real estate industry, he knows what he's talking about.
"You want to protect the value of your property," he says.  "Get it done now and don't procrastinate because it will turn into tens of thousands of dollars to fix."
Here are some of Pust's suggestions, in case you don't know where to start:
Caulk the bathroom.
Check for moss accumulating on the roof.
Review the crawl space for any excess water.
Pressure wash the exterior, driveway and deck.
Service the furnace.
Touch up paint.
Pump the septic.
Remove brush and tree limbs from the house.  Tidy the landscaping.
Confirm that gutters are draining properly.
Yep, I think I can get that all done on Saturday.
In all seriousness, Pust's advice is critical to preserving the value of your home.  These avoidable repairs will save your pocketbook in the long run.
"If you need to sell your home, having it ready will help you sell it faster, at top dollar," reminds Pust.
1530 Black Lake Blvd SW, Suite F
Olympia, WA 98502
360.943.3800