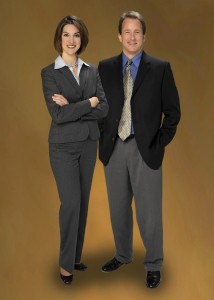 Each new year starts with a reflection on the past.  It's part of our tradition – to set expectations for what is to come ahead, starting fresh when the calendar flips to the next year.
In the real estate industry, brokers use the New Year to review accomplishments achieved during the previous year and to note what could have gone better.  Real estate brokers check in with customers to get valuable feedback and refer to their peers for advice.
"One of the things that makes real estate folks unique is that to be successful, a broker must be very goal oriented," describes Jeff Pust, owner of Van Dorm Realty in Olympia.
"A broker is not going to succeed unless they are wired to set and attain goals," adds Pust.  (For more of Pust's tips on what makes a successful broker, read this article here.)
Pust encourages Van Dorm agents to not just look at goals for their individual business but to consider every aspect of life.  "What do you want to accomplish in your health, charitable giving, family life, spirituality?  Goals should be all encompassing, not just how many homes you want to sell," explains Pust.
Since real estate brokers are independent contractors operating their own business, Pust largely stays out of the goal setting process.  If asked, he provides input and encouragement.  He assists brokers who want someone to hold them accountable and provides coaching to guide goal setting for other agents.
"I encourage our brokers to evaluate their performance and set realistic, attainable goals," says Pust.
And, it's clear that after 25 years of experience in the real estate industry, Pust has found a model that is successful.

Van Dorm Realty
1530 Black Lake Blvd SW, Suite F
Olympia, WA 98502
360.943.3800