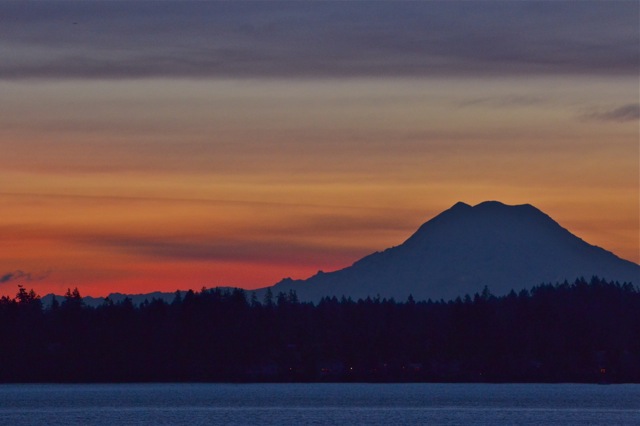 ThurstonTalk.com writes Olympia area high school sports stories a "little different" from traditional media.  Instead of box scores and game highlights, we focus on the students.  And, our sports writer, Tom Rohrer, does a masterful job of gathering the important details from the coaches and sideline viewing so that he can select kids to profile.  He tells  the story of what the student has accomplished both on and off the field or court.  He talks about the hard work and dedication that goes into both their athletic and personal accomplishments.  And, for die hard sports fans, we also publish photo sets from big games and rivalries.  Check out this group of photos from Montesano's 1A State Championship win and Tumwater's 2A State Championship game.
Let's look back at some outstanding student athlete accomplishments during fall high school sports.
Capital High School Girls Make Cross Country History
This fall marked the first podium win for the Capital High School girls cross country team.  Current coach Kevin Wright had been waiting 13 years for this victory.  Five of the seven top runners will be returning next year.  Watch for more great accolades from this team in 2013.
Tumwater Volleyball Looking For State Crown While Having Fun Along The Way
While their season came to an end a bit earlier than they would have liked. the Tumwater volleyball team is a great example of leadership and sportsmanship.  The team is coached by Tana Croft, daughter to famous T-Birds head coach Sid Otton.  Read more about this outstanding group of young women.
Ty Gentry Earning National Recognition On The Tennis Court, While Keeping A Level Head Off It
Capital High School freshman Ty Gentry is shooting up the national rankings in the sport for his age group.  The 14-year-old is considered to be one of the top U14 players in the nation.
And there are plenty more of these stories.  Just venture over to our Sports section and start reading.
ThurstonTalk aims to be your source for positive information and events happening in Olympia.  If you have a suggestion for a story, send us a note at submit@thurstontalk.com.  For more events and to learn what's happening in Olympia and the surrounding area, click here.