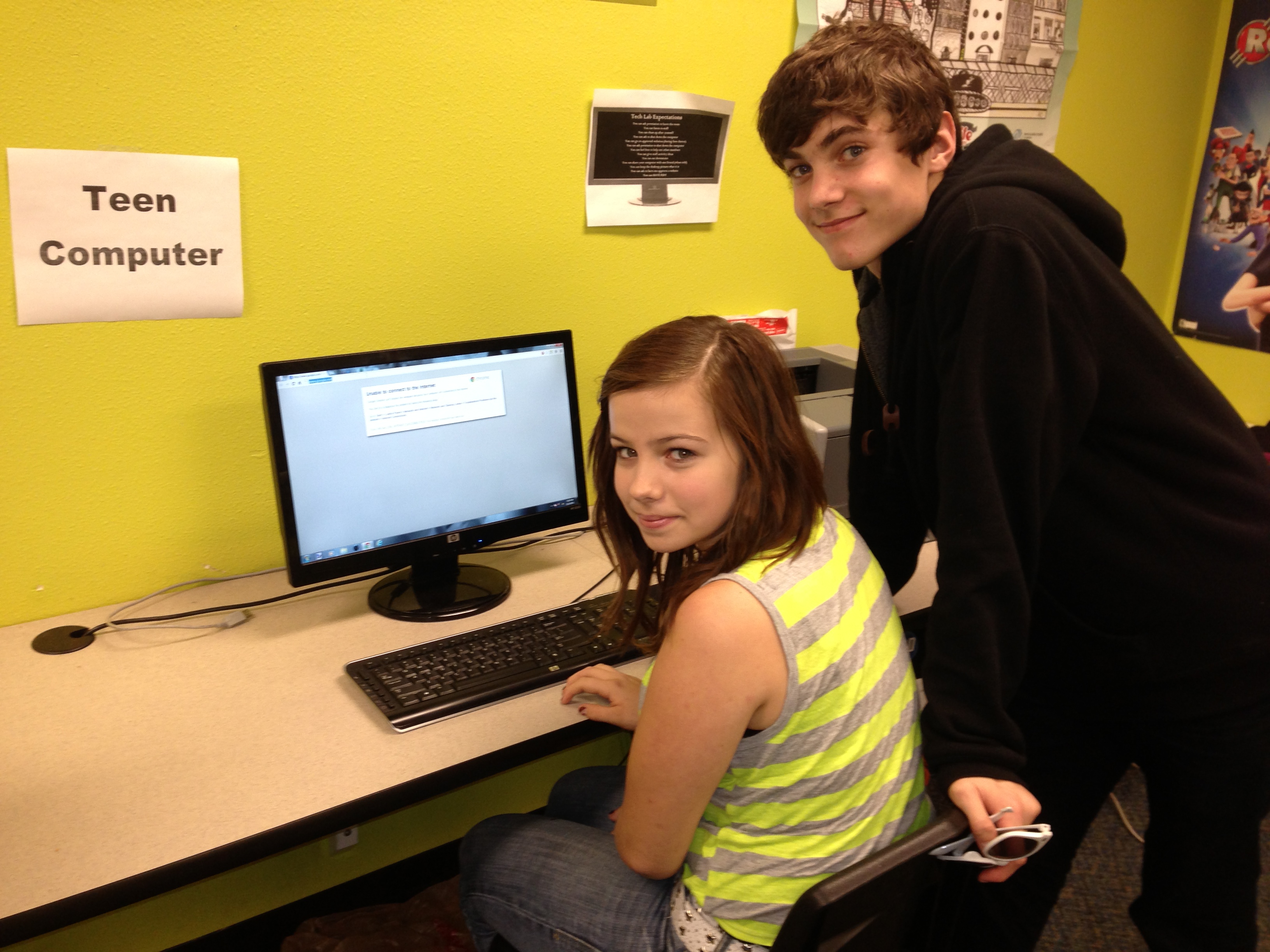 By Natasha Ashenhurst

Take a dozen teens, put them in a tech lab with a talented instructor, and then give them the chance to build a computer and lasting friendships. What do you get? "A group of skilled teens ready to participate in the digital age and give back to their community," said Shellica Trevino, Lacey Branch Director of the Boys & Girls Clubs of Thurston County. Trevino knows because she oversees the Comcast Digital Connectors program at the Lacey Club twice a week and recently spoke to ThurstonTalk about the program.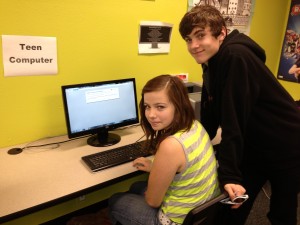 The program was created by Comcast as a national program to help communities understand the benefits of using broadband, and using it in their lives by making it possible for hundreds of young adults ages 14 to 21 to develop their skills in using computers, applications and the Internet, and then take what they've learned out into their communities to make a difference.
Last year, the Lacey Boys & Girls Club applied for and won a grant to provide Comcast Digital Connectors in the Olympia area. The group meets weekly to learn technical skills, broadband technology, digital literacy, software, networks, hardware, and some programming. The curriculum also provides them with additional skills, such as personal finance and budgeting, skills that inspire educational advancement and workforce preparation. Community service is an important part of the program. The teens commit to provide several hours a month volunteering at community-based organizations, senior centers, churches, and local schools.
"Teens don't have to be a member of the Boys & Girls Clubs of Thurston County to sign up. We want all kids to have access to this program. There is no fee to enroll because for some kids the $25 yearly membership can be a barrier. Quite a few of our teens were friends of kids who were already coming to the program. We make it very simple for parents to get their kids involved," said Trevino.
"They love coming and make it a priority. They are happy to be around their friends. It is a social environment and they are totally excited about gaining technical knowledge. This is something that they already have an interest in," she said.
The club has a tech lab with stations set up. "For the teens to have eight hours of uninterrupted time in the tech lab is wonderful for them. Video production and website design are very popular with the kids," she said.
This year the group meets on Thursdays and Fridays from 2 pm until 7 pm. "They work really hard while they are there," said instructor Mason Bassett who completed an instructor training program in Atlanta. "Mason has a great personality for working with teens. He inspires them and gets them excited about the program. He was on the staff prior to this grant award. He had experience working with kids in the program, so that was helpful," said Trevino.
The goals of the program may be to help the community learn more about broadband and for the teens to pursue careers in technology, but there are other outcomes as well. "Getting teens in a constructive environment after school, bonding with each other, and developing lasting relationships are also important," said Trevino.
Bassett also sees another advantage to the program. He said, "A lot of the new technical education that is needed for kids to succeed today is not always addressed in schools."
This program addresses the gaps that their technology education may have.  Some kids take technology classes at their school; others may not have had the opportunity to learn this material. "They get the chance to break the computers down and learn how they function. If a computer crashes, they learn how to repair them. I have seen kids go through this program and have watched them develop skills that they can then use in their community, even if it is just with their friends and family," said Bassett.
The length of the program is one year, and upon graduation the teens receive a Cisco Certificate noting their training accomplishments. This certificate gives them the opportunity to apply for entry level technology jobs, but also to be a resource for their community.
"It is amazing what kids are capable of," Bassett said. "Last year I had quite a few kids at the beginning tell me that there was no way they could do the things that were outlined in the curriculum. Once they graduated from program they reviewed what they learned, and they are totally confident about their skills."
To learn more about Comcast Digital Connectors contact Shellica Trevino at 360-438-6811.