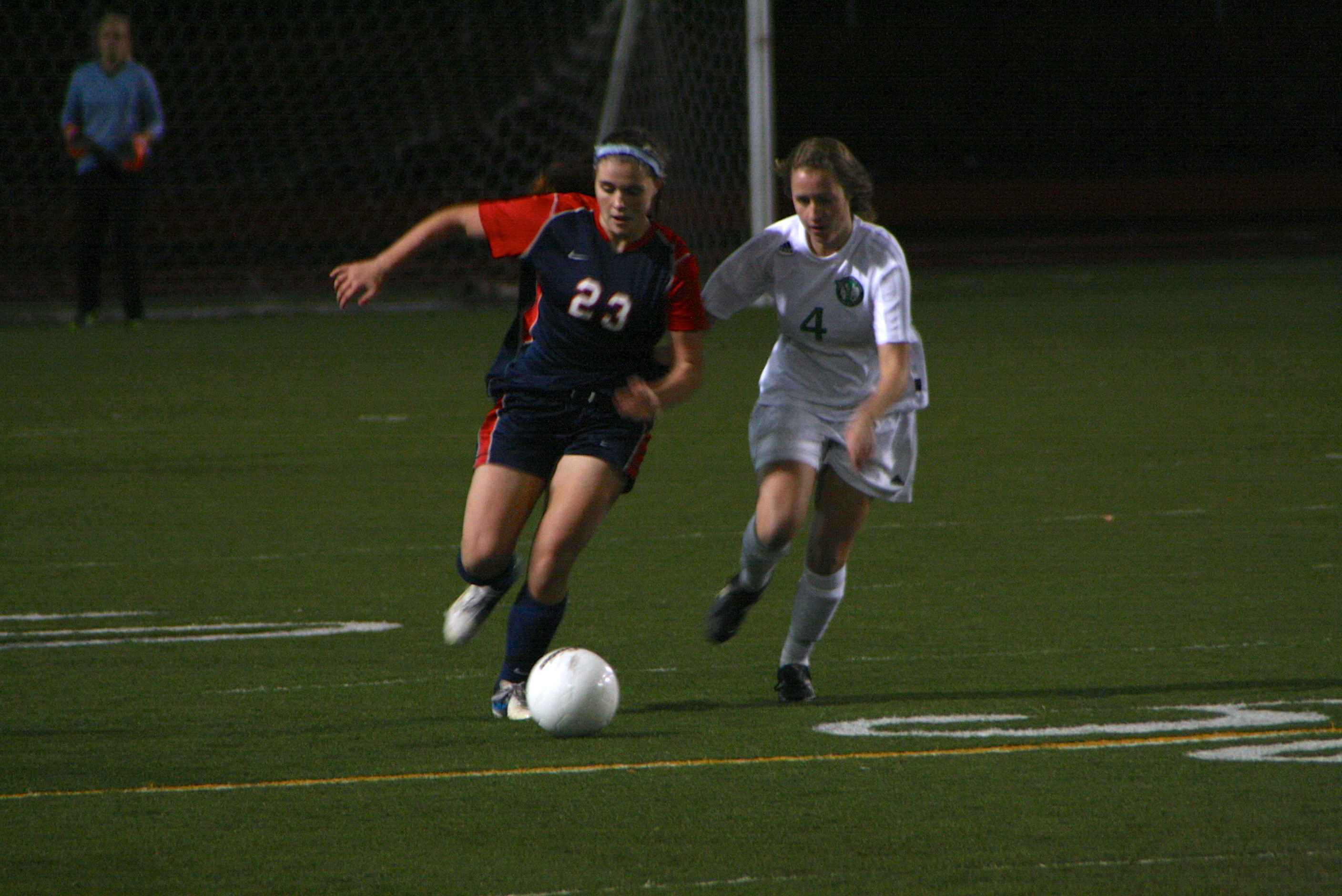 By Tom Rohrer

With three straight trips to the 2A state tournament, coupled with a league championship in two of the last three years, and a district championship in 2010, it's fair to say that the Black Hills High School girls soccer team has been successful in recent years.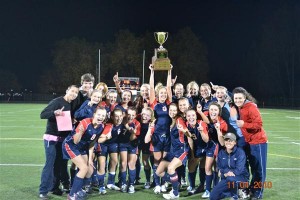 That success has continued into this season as well, as the Lady Wolves put together a 9-3-1 regular season campaign which saw them beat every team at least once within the 2A Evergreen conference.
Thanks to a 3-2 victory in double overtime against Mark Morris High School on Saturday, Oct. 27 in the District 4 playoffs, Black Hill's season will continue, as they win their second district championship in the last three years.
With a roster that includes four first team all-league players from 2011 (sophomore forward Arin Seidlitz, junior midfielder Whitney Lowe, and senior defenders Emma Hay and Katy Hanson), and three second team honorees (senior forward Jamie Applegarth, junior midfielder Alli Thompson and junior defender Jessi Fancher), Black Hills has the offensive fire-power and defensive tenacity to carry themselves far into the state tournament.
Longtime coach Lisa Summers retired following the 2011 season, and Black Hills brought in Allen Anderson, who had a successful four year run at Napavine High School.  Anderson is impressed with his new team and is aiming to continue the programs recent success.
"The girls are just motivated," Anderson said. "They really enjoy coming out and working hard throughout the year and training.  My goal was to come in and continue the success that the girls have had throughout the past few years."

It helps that Anderson inherited a very talented and deep team.
"Oh it's been a tremendous help.  All of the girls this year have stepped in and played such an important role with the team," Anderson said. "That's one of the great things about this team. Our entire team has the ability to be a starter on this team.  They constantly have to work hard on training.  Everybody has got so much talent."
"Our whole team, we just have such good depth," Arin Seidlitz said. "Even people that don't necessarily start, anyone can go in and play."
The recent run of success has raised expectations within the program, and has put the Lady Wolves' opposition on notice.
"I think having a target on your back is a good thing because it shows that we have something worth fighting for and that people know we're good," Katy Hanson, a four year starter, said.
Playing in a tough league that features talented teams from Capital, Tumwater and W.F. West provides Black Hills with the experience they will need to make a run in the playoffs.
"It definitely helps.  We had a great start to the season.  The girls have a lot of confidence going into the playoffs," Anderson said. "We did beat every team once throughout the league season. We're definitely prepared and ready to go. Playing tough teams like that is something that we enjoy."
The confidence appears to still frequent the Black Hills roster, as they players believe they have a run to the top in them.
"I think we're going to win districts," Hanson said. "We have the skill and the spirit and talent. I think if we play like the Lady Wolves that we are, we will go to state."
"I believe if everyone puts in their best effort, we can make it to the finals," Seidlitz said.
Part of the Lady Wolves success stems from their camaraderie off the field.
"We don't just count on one person, we count on each other and we work as a team. One person doesn't make the team," Hanson said. "We're all sisters, so it's a family….we're extremely close."
Playing for a new coach can be a challenge, but Black Hills has rallied around Anderson and his dedication to the program.
"I know everyone had a strong connection with (coach) Summers, but Allen has definitely stepped up," Seidlitz said. "We all love him and he's already become a father figure to all of us as a group."
Black Hills Wolves will compete against Tumwater on Thursday, November 1 at 7:00 pm for their next district playoff game.