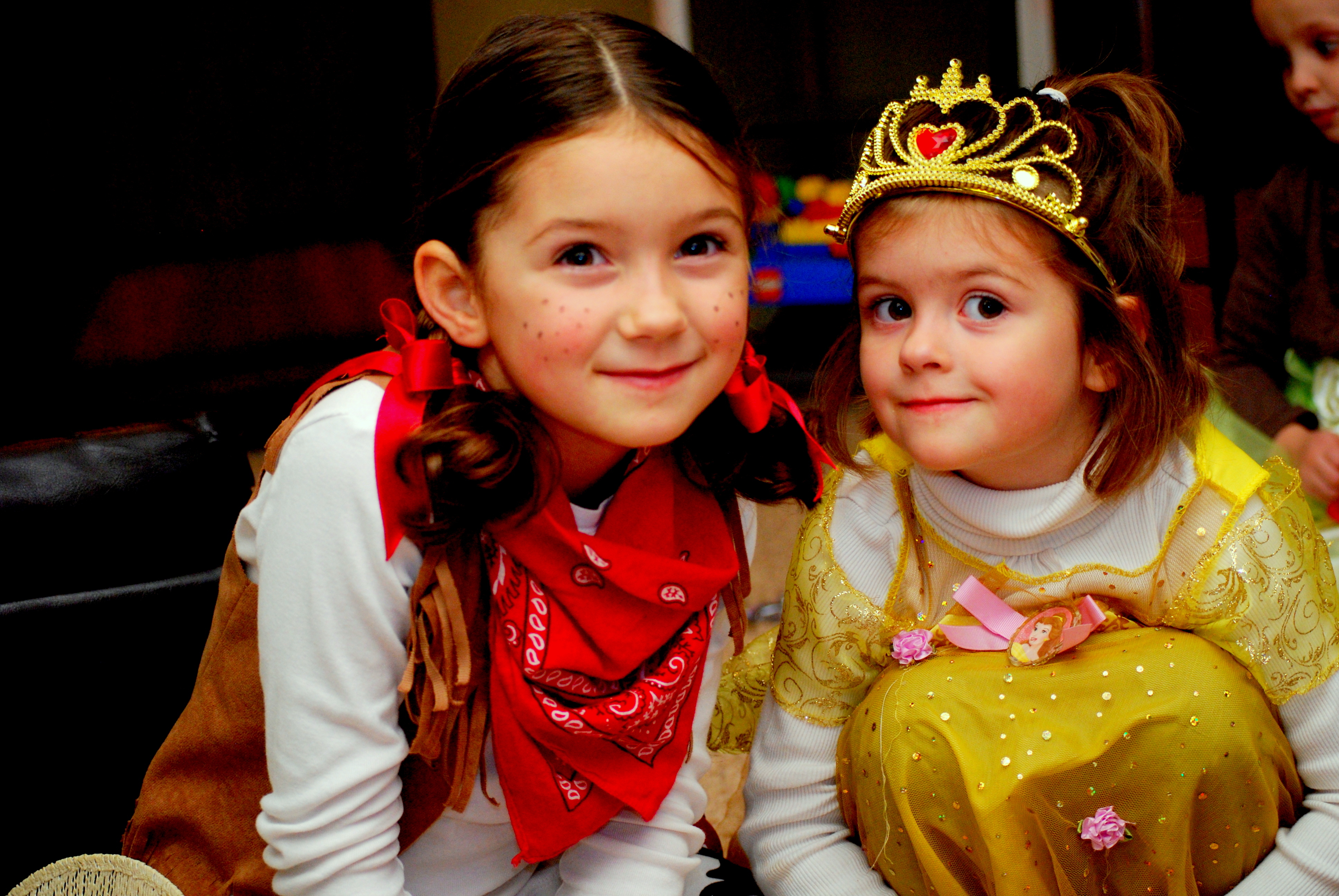 The end of October is swiftly approaching and beyond helping with the perennial decision of "what to be" this year for Halloween, parents now face the choice of where to Trick or Treat.  While many families still choose to knock on neighbors' doors on their own street, others are looking beyond the neighborhood for safe, fun, and possibly dry options for Halloween night.  Thrifty Thurston has scouted the county and come up with some of the best options for Trick or Treating with your crew of little princesses and pirates!
(Sneak preview – next week, Thrifty Thurston will detail out spookier haunts for older kids.)
Trick or Treat at St. Martin's Residence Halls
5000 Abbey Way SE
Lacey, WA 98503
360-412-6140
Saturday, October 27, 1-4 pm
Saint Martin's Spangler Residence Hall – Meet in the Spangler Hall Lobby (building 15)
Trick-or-Treaters are invited to join University student tour guides to knock on dorm room doors throughout Saint Martin's Spangler Residence Hall.   Parking will be available in the Spangler parking lot.   Look for signs directing you to all the fun!   Hot chocolate and cider will be provided.
"This is a wonderful opportunity to bring children to a warm, safe indoor environment," says Ella Shepherd, residence director at Saint Martin's. "Our students, in true Benedictine hospitality, look forward to this annual tradition."
Costume Contest at the Farmers Market
700 Capitol Way North
Olympia, WA 98501
Sunday, October 28th from 11:30 am – 2:00 pm
Official judges will be on hand to select winners in three categories – most creative, most recognizable, and scariest.  Prizes donated from local businesses and a chance to trick-or-treat with vendors, this event is sure to be a hit with even the youngest tricksters.  Judging starts at 11:30 and continues through 2:00 pm.
Fifth Annual "Superheroic Halloween" Treasure Hunt
Downtown Olympia Merchants
Wednesday, October 31st 3-6 pm
Dress up in your Halloween finest and scout downtown Olympia's terrific merchants using the printable map found here.  Kids can Trick or Treat at each merchant, keeping their eyes out for a Super Hero Mask.  When they spot it, they will receive a raffle ticket from that store.  Bring your tickets to Wind Up Here by 6:10pm for a chance to win some truly terrific prizes from the "Downtown Treasure Chest".    Head on over to The Bike Stand at 6:30 for the Costume Contest.  Sure to be some impressive attire at this one.
Westfield Capital Mall
625 Black Lake Blvd
Olympia, WA 98502
360-754-5830 (Church of Living Water)
Wednesday, October 31st 6-8:30 pm
All ages are welcome at Westfield Capital Mall for this FREE fun event sponsored by the Mall and The Church of Living Water.  Kids can Trick-or-Treat at many of the Mall stores prior to the Bash and then join in the fun!  Events include Bounce Houses, Games, Candy, Face Painting and a Raffle.
Trick-or-Treat at the Governor's Mansion
Governor's Mansion on the Capitol Campus
360-902-4136
Wednesday October 31st
Gov. Chris Gregoire and First Mike have invited young children and their parents to stop by the Executive Mansion on Halloween to Trick or Treat.  Check the Governor's website for specific times and to find out Gov. Gregoire's fabulous costume.
Capital Christian Center "Trunk-or-Treat"
4431 Martin Way
Olympia, WA 98516
360-943-43917
Wednesday October 31st 6:30 – 8:30pm
A fun, free event for the whole community at the CCC Lacey Campus.  Kids and families can gather candy as they travel from trunk to decorated trunk in the church parking lot.  Participants are encouraged to bring non-perishable food items to donate to help create Thanksgiving family baskets distributed in November.
South Sound Church Truck or Treat
1416 – 26th Ave NE in Olympia
Wednesday, October 31st  5:30 pm – 7:00 pm
South Sound Church will also host a Halloween Trunk-or-Treat at its new campus.  In addition to treats, they will be serving free hotdogs, a craft and games.
Trick-or-Treat at the Centralia Outlets
I-5 Exit 82 in Centralia, WA
360-736-3900
Wednesday October 31st 4-7pm
Kids 12 and under are invited to visit the merchants of the Centralia Outlets to Trick-or-Treat!  A safe and fun option for those in the Centralia area.
Wherever your Trick-or-Treating takes you, whether out in our community or around your own block, enjoy a safe and Happy Halloween with your little ones!  Have bigger kids who are a bit more into the "Tricks" than the "Treats"?  Stay tuned for Thrifty Thurston's highlights of some of the spookier options for Halloween Fun around the county.
Thrifty Thurston highlights inexpensive family fun in Thurston County.  The weekly series focuses on family-friendly activities throughout our community.  If you have a suggestion for a post, send us a note at submit@thurstontalk.com.  For more events and to learn what's happening in Olympia and the surrounding area, click here.