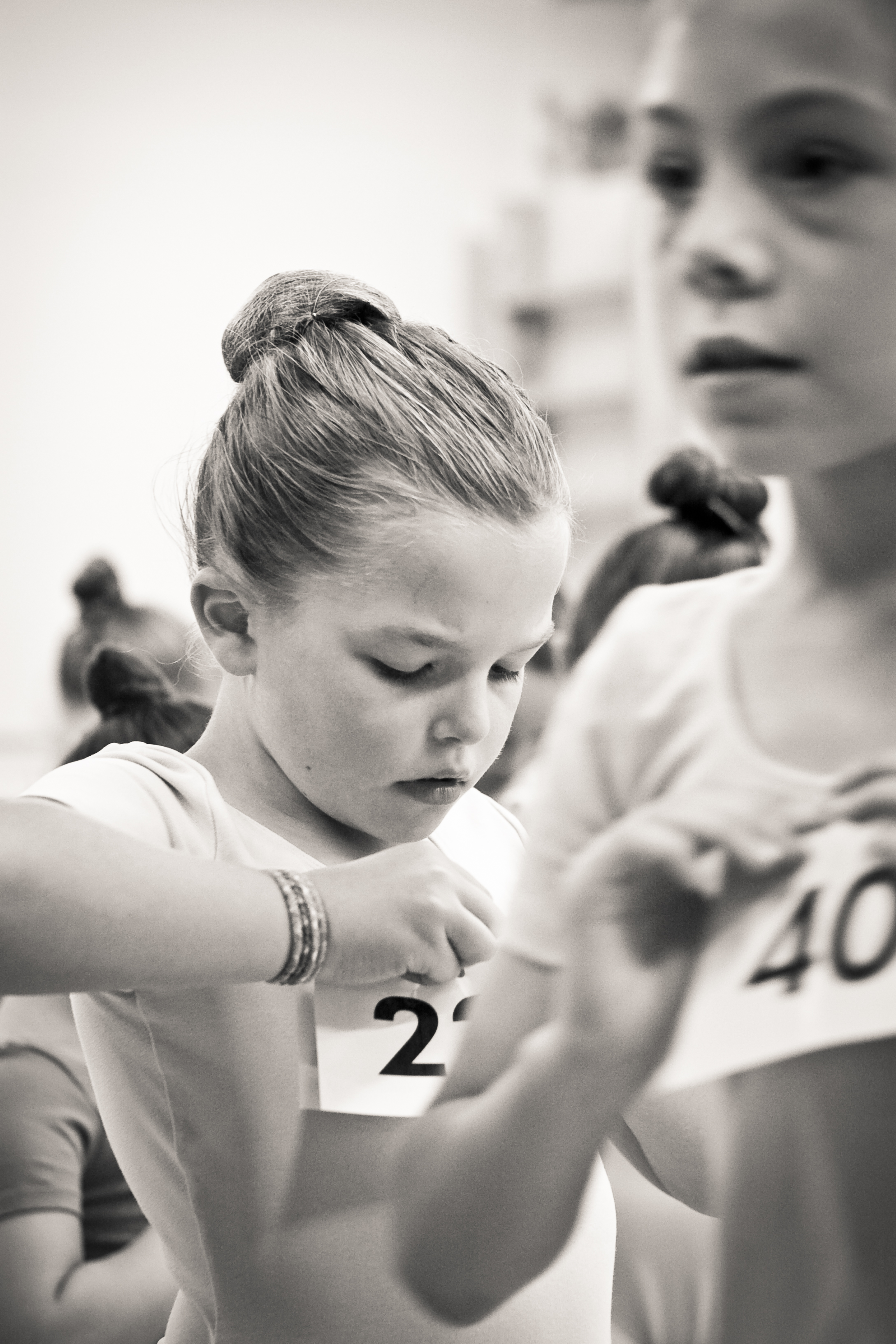 Submitted by Emily McMason, Studio West Dance Academy
Not a broken toe, a taped shin nor a bloody knee were going to prevent any of these 175 kids from participating.  Students ranging in age from 7 to 18 were on hand and they were focused, driven, and wore their 'game' faces.
And then the strains of a waltz began.  And in the blink of an eye these athletes began their graceful dancing.  The music was from Tchaikovsky's Nutcracker Suite, the dancers were auditioning for the roles ranging from Clara and her brother Fritz, to Arabians, soldiers, angels and lambs.
Saturday, September 22 was Studio West Dance Theatre's fourth annual audition for the classical ballet.  What began as a dream just a handful of years ago and started with 75 performers has burst into a cast of over 180 dancers surrounded by a set purchased from the professional Nashville Ballet company.
The extraordinary growth of the holiday tradition is mirrored by the growth of the studio itself.  Co-directors Mary Cecelia (MC) Zechmann and Stephanie Wood opened Studio West Dance Academy in the summer of 2008 and in January of 2011 they formed the Studio West Dance Theatre production company.  This performing company oversees the two full-length ballets that are put on each year.  Nearly every year since has included an expansion and remodel of their facility to accommodate the Academy's burgeoning needs.  The light and luminous 10,000 square foot building now houses 4 classrooms, a dedicated pilates room, 4 separate dressing rooms for dancers of all ages (including one for all of the boys), offices, a quiet room for kids to work on homework and a sewing room for their fulltime costume mistress, Cookie Harn.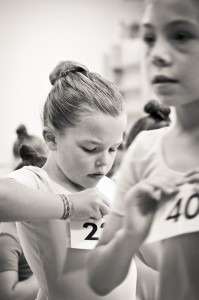 But on Saturday all of the everyday-ness of the studio is set aside, everyone's focus is on The Nutcracker.  The audition is exclusive to Studio West ballet students.  "We are thrilled with the quality of our dancers and how far the Academy has come in the last four years.  Because of that we are able to fill every role from the ranks of our ballet students," says Wood.
The day began with the youngest of dancers, the 7 to 9 year old group.  Well before the 1:00 pm start time the line already snaked out the door.  "This is my first time, and I'm a little overwhelmed, too" one mother confided.  Another mom flashed a quick smile and explained the process for the day.
Reese Bergeson, who will be dancing in the production for the third year was ready to get it all started. "Every year The Nutcracker is really fun – so the sensation I'm feeling is excitement!"
For parent Stephanie Benfield, it is the continuation of a family tradition.  She danced in The Nutcracker four times as a child, and now her son Nate will be in it as well.  "I'm so glad he's doing this- you can see in his face both the exhilaration and the nervousness.  It's an incredibly special connection to share."
Each dancer is photographed and given a number, then brought in as part of a large group.  "Even though we know each student so well, we mimic the professional experience for our dancers so they know what to expect as they go out and audition for summer workshops across the country," explains Zechmann.
While waiting for their turn, dancers stretch, warm-up, and watch last year's production.  Their faces are animated as they chat about their hopes for the year, what roles they might be cast in.
The final group of the day includes the 25 most advanced dancers at the studio.  And where you might find the harsh edge of competition, you see instead a relaxed, warm, caring group.  The dancers are incredibly supportive of one another, encouraging each other's dreams.  For junior Kinsey Love, who will be in her ninth Nutcracker this season, it's hard to pick a favorite role. "I've always loved the flower scene.  It is so pretty and magical."  Her hopes for this year?  "I'd of course be happy with any role." But when gently pressed she looks up and in a quiet voice whispers "Clara."
And so, when the leaves are still full of glorious color on the trees, the focus of Studio West Dance Theatre has already shifted to the holiday season.  Nearly 200 dancers have begun the months of dedication and hard work that go into creating this annual tradition, which will be performed in five shows at The Minnaert Center at SPCC December 14, 15 and 16th.
Mark your calendars now to come and watch Reese and Nate in the opening party scene and Kinsey, for whom the magic of The Nutcracker is true…for Kinsey will be dancing as Clara.
Tickets are now on sale!  Please visit Olytix.org and be sure to purchase for Studio West's Nutcracker.