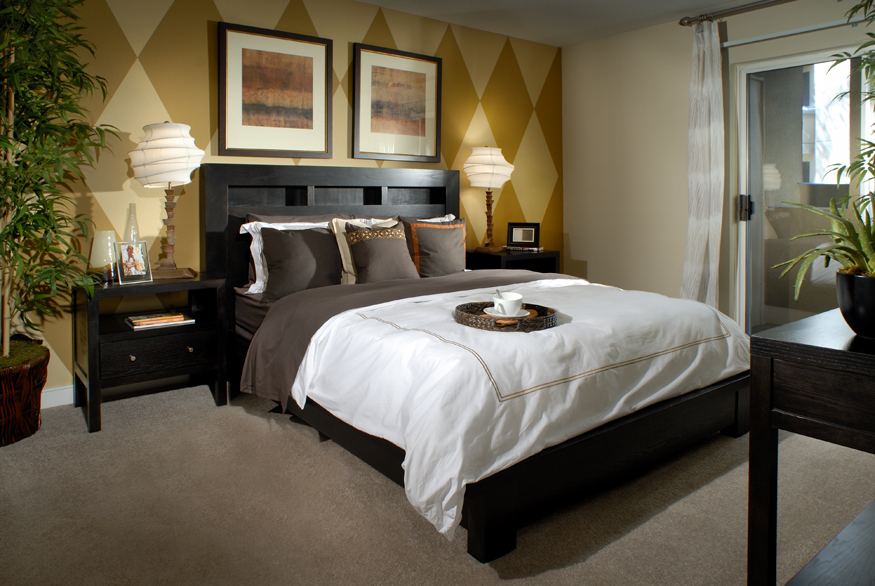 By Ken Adney, Furniture Works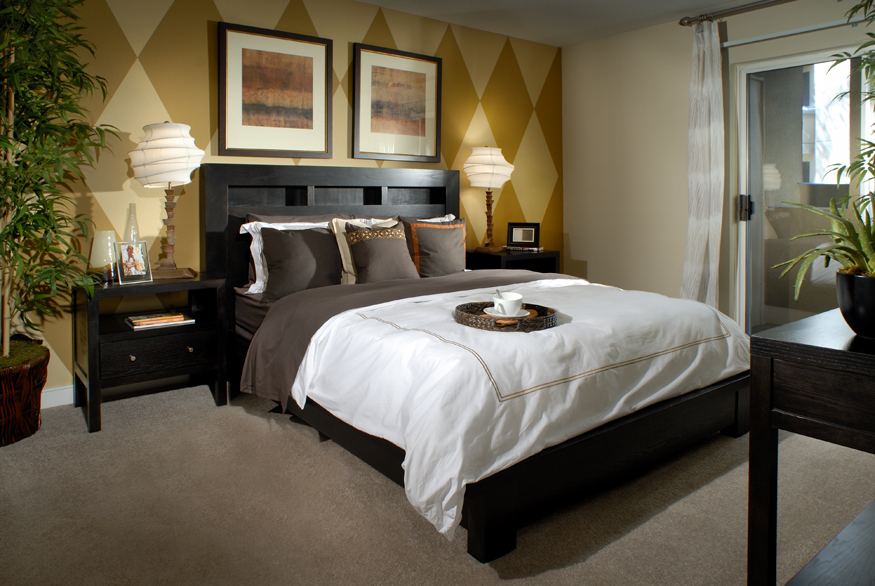 Your bedroom is, of course, the most private area of your home and is usually the least likely room to get regularly updated.  Although you want to maintain a serene atmosphere in your bedroom, all the better for sleeping, there are some (relatively) easy and inexpensive ways you can update your bedroom to make it more comfortable and stylish.
Like the other rooms of your home, what you display and use can be an expression of yourself and the intent is, as always, to make you more comfortable.
If you keep the walls and furniture neutral, it is easy to add some bursts of color whenever and wherever you wish.  Pick one or two colors you love and repeat the hues in vibrant artwork, bedding or other accents in the room.  They'll also contribute to making the entire bedroom a single space, rather than just a home for the bed.
Our sense of touch is often overlooked when creating a comfortable space.  You can create new and multiple textures in the bedroom with a change of linens (furry throws for the winter, cotton for the summer).  Whether you favor a traditional look and feel (textured throw pillows, tufted rugs, gilded frames), country (braided rugs, chenille bedspreads, ironstone pottery), romantic (velvet, embroidery, lace) or modern (smooth leather, stainless steel, teak), there are lots of little touches that can add to your comfort.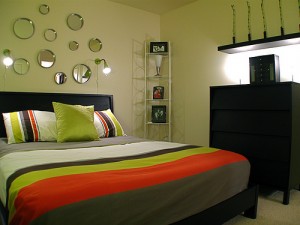 Accent pillows for your bed are inexpensive and easy to change out.  Because the bed is usually the visual focal point of the room, they'll make the most impact when you put out your new acquisitions.  Remember you can balance the colors by using opposing colors from the color wheel, for instance raspberry and sky-blue.
Your window treatments will contribute to the overall impression of the room.  Draperies and swags give a formal look, curtains and shades are less formal and simple blinds give a contemporary look.
We all collect pictures of our family and friends. Your bedroom is an ideal spot to display these collections and to recall these memories.  Need an inexpensive way to display them?  Add a piece of molding as a picture rail.  Hanging them with chains or cord will add texture to the room.
New bedding is an easy and fun change but we can't all store lots of bulky blankets, etc.  A duvet can have the cover swapped out every season for a quick change to the room.
Overhead light in a bedroom is almost never necessary but this only enhances the need for effective accent lighting.  If it is still looking too harsh, consider a warm-spectrum compact florescent.  You'll save money on the electricity too.
Lastly, repainting is an easy and cheap way to get a whole new look.  If the ceiling and walls are the same color, it makes the room feel smaller and more intimate.  A splash of color (such as wall papering just one wall) will give visual interest and a color cue to tie your bedding and furniture together.
All photos submitted by Ken Adney via WikiMedia and Public Domain Pictures.