By Tom Rohrer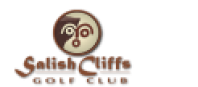 Those fortunate enough to have watched the Rochester High School girls soccer team in recent years have seen the development of one of the top players in the area.
Junior midfielder Camryn Althauser has played for one of the country's top travel teams within her age group while starring for the Warriors in the 1A Southwest Evergreen league.
Althauser, who plays for Washington Premier F.C.'s Girls 95 Black squad, has displayed both her talent and leadership for Rochester, something Warrior Coach John Hayes is thankful for.
"Everyone on the team pretty much looks up to Camryn," Hayes said.  "She's definitely our leader. In practices, sometimes she'll step up and say 'do this or that' to the other players.  They all look up to her.  When you see her on the field, she dominates, and it's impressive to watch."
"Cam's a special player and she'll go places," Hayes continued.  "She's definitely the (player) we run everything around.  She takes all our set pieces, takes all our corner kicks.  We look for her when we get the ball up top to swing it back around and try and find her for an outside shot.  She just has a monster leg. She does a little bit of everything."
Althauser is driven by her love of the sport, meaning social and fun times experienced by most high school students take a back seat to academics and soccer training.  As a member of the WPFC team, Althauser has traveled to Chicago, Iowa, Utah, and has upcoming trips to both Oregon and Las Vegas.  In 2011, the travel team made it to the National Presidents Cup Final after winning the Presidents Cup Region IV Championship.  Being able to go up against the best in the country is an opportunity Althauser has not taken for granted.
"It's incredible…..just having the opportunity is fantastic," Althauser said following the Warriors 3-2 loss to Montesano on Tuesday, Sept. 25.  "I don't know how to describe it. I've had the best coaches, and they've help get me to where I am now."
Hayes, the former head coach at Timberline High School, sees the potential in Althauser that was present in one of the greatest players ever to come from the Thurston County area, and believes her talent and dedication will propel her to the next level.
"I think she has the potential to go to a major school, whether it's (Division) I, II, or III," Hayes said.   "They're some (Division) I programs that want players her size and caliber.  She reminds me of Judy Dutra (who went on to play at the University of Portland).  She's physical, strong and a smart player.  She has speed, goal scoring capabilities, she has a shot."
The goal of earning a scholarship drives Althauser to a whole new level of dedication.
"As a player, I'm hoping to play at that next level, and see where that takes me," she said.  "Practice and dedication are key.  You miss hanging out with your friends but you get closer to your dreams of going on to bigger and better things.  There have been lots of long nights doing homework in the car with a flashlight."
How Althauser balances her club and school teams also has impressed Hayes.
"She does a very good job of (balancing club and high school teams)," Hayes said.  "Sometimes it's hard because she's playing at that elite level, that club level. And then you come down and you have players that play soccer three months out of the year for a high school team. But they all do well with her.  They know what Cam's going to do when she gets the ball.  Now she's really starting to understand everything around her, like if she's playing with a player with speed or with a player with a good first touch."
Playing at Rochester with her close group of friends has been a joy ride for Althauser and those around her.
"They all mold together well, they're all close friends, and they're always happy and giggling and smiling and having a good time.  It's been a blast." Hayes noted.
"I'd think we can get pretty far in state.  We have the talent and just need to work hard," Althauser said. "Having the opportunity to play the sport you love and hanging out with your best friends is great, something I never will forget."