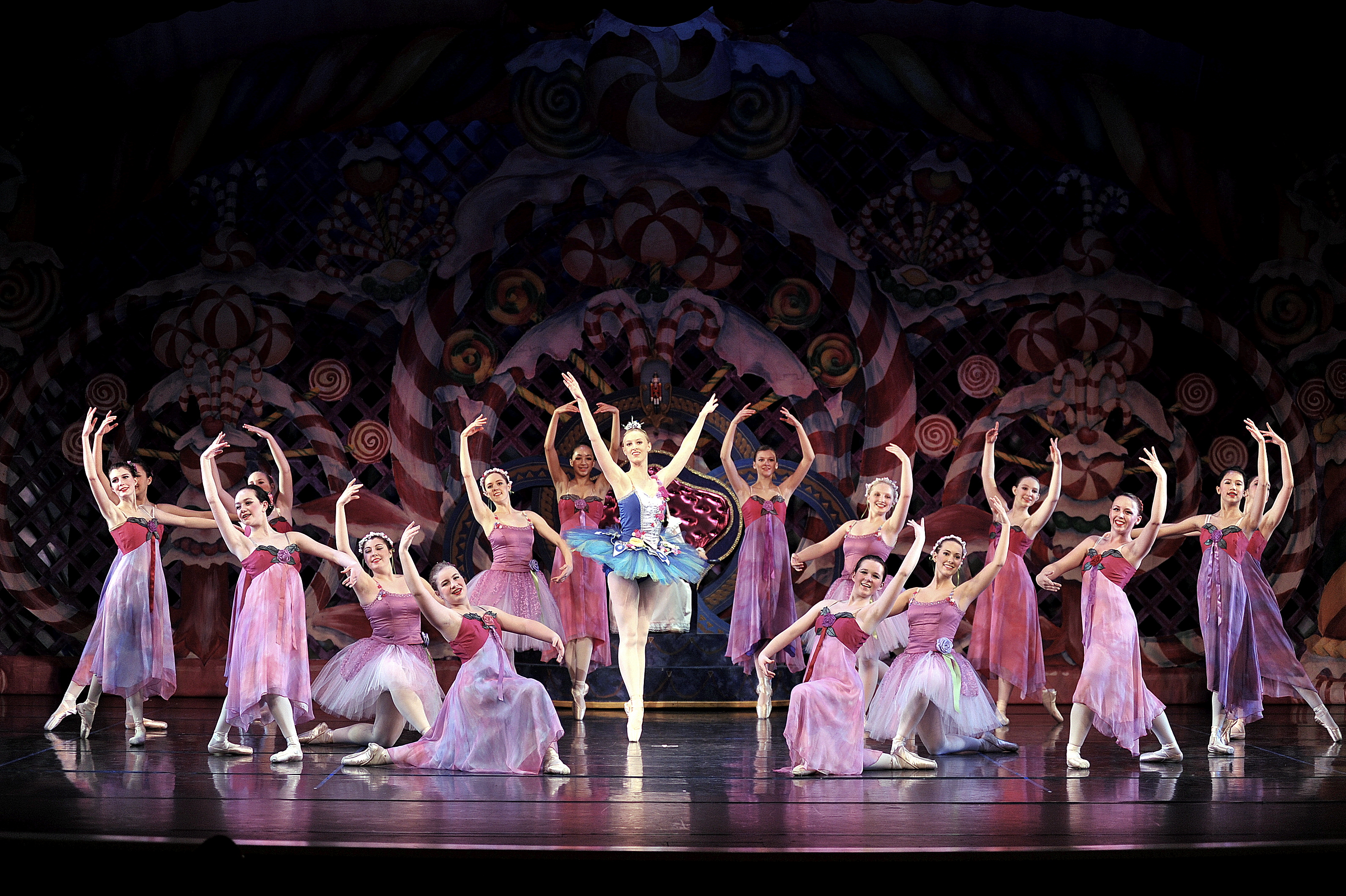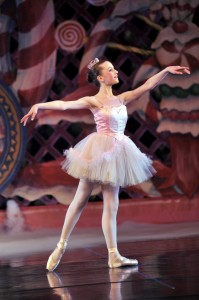 Every September kids from around the South Sound gather for a back-to-school ritual in downtown Olympia that is, for many, as ingrained as the sharpening of new pencils.
But new school supplies are at the backs of their minds; these kids are already focused on the holidays. They're gathered in the studios at Johansen Olympia Dance Center to audition for Ballet Northwest's annual production of The Nutcracker to be held at the Washington Center.
Ken and Josie Johnson, co-artistic directors of Ballet Northwest and directors of the Johansen Olympia Dance Center, say children who turned eight by August 31st, including those without previous dance experience, are eligible to audition for a spot in the community cast for the iconic holiday production.  Children can be students at any dance studio.
Auditions for the show will be held at the dance center on September 22nd. Company auditions, for dancers ages 12 and up, are held the same day. (Company dancers also perform in Ballet Northwest's spring performance of The Sleeping Beauty.)
Anyone who's performed in The Nutcracker knows it's a big time commitment; community cast members rehearse at least once every weekend from the end of September and give more time as performances get closer. But for many dancers and their families the holidays wouldn't be the same without it.
Olympia High School student Natalie Rawson, 14, is planning to dance in her sixth Nutcracker this year.
"We're all so passionate about it," she says of her experience. "I'll keep doing it as long as I can. It's not Christmastime without being in The Nutcracker."
Rawson is one of many dancers influenced by their involvement in the show. She performed in her first Nutcracker at age nine and has since gone on to dance roles such as the Mechanical Doll and Clara. Her involvement has enriched her interest in dance: this year she attended a 6-week course with American Ballet Theater in New York, her third summer dance workshop.
The flurry of fall preparations for the popular show is a rich experience for first-time performers as well and brings participants together in a way that draws them back to dance in the show again and again.
Stacia Hollar's kids have performed in The Nutcracker for the past eight years.
"It's so much more than what you see onstage. It's the friendships, working together and sense of accomplishment in what we're putting together," she says.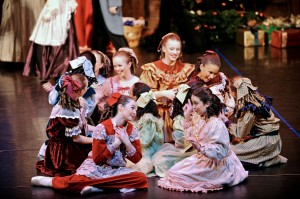 Hollar, who volunteers as a co-coordinator of the community cast dressing rooms with fellow board member Kellie Purce Braseth, says there's a deep connection between the performers, parent volunteers and instructors. It keeps kids, and whole families, coming back year after year.
A lot of the credit, Hollar says, goes to the Ballet Northwest directors.
"There is no small part onstage or offstage with Ken and Josie. They make every single person feel like they're important," she says.
The Johnsons say a show like this, which provides a performance opportunity for 150 community cast members and 75 company dancers, wouldn't be possible without the contributions of parents. Parent volunteers load in sets, sew costumes, secure advertising and sponsors, act as volunteer coordinators and usher at shows, among many other tasks.
But parents say they receive much more than they give. Something satisfying and magical happens when the rehearsals are done, the costumes are on and the lights go up.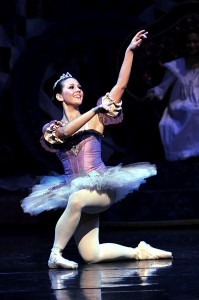 "It's such a positive experience to watch the kids interact in the event. It's multi-generational and there are kids of all different ages and backgrounds. They're responding to this experience and taking it in and enjoying it," says Braseth, who will volunteer this year for a ninth season.
"The most magical moment for me," she says, "is the part in the show after the mice and soldiers finish their parts and they're crowded, all these kids, behind the scenery. From the wings they're fixated on the snow scene onstage. The lights are bouncing off the ears of the mouse costumes and the music is really joyous. You can almost see the kids thinking, 'Someday, I'd like to be snow.' "
Many of them may get their wish. Ballet Northwest, a community-based nonprofit that has been promoting local dance since 1970, is poised to bring the story of Clara's imaginary world to South Sound audiences and dancers for many years to come.
Ballet Northwest Auditions for The Nutcracker
http://www.balletnorthwest.org/audition.html
3:00 p.m.: Company auditions (ages 12 and up)
4:30 p.m.: Community Cast auditions, ages 8 – 10
6:00 p.m.: Community Cast auditions, ages 11 and up
Performances: December 14-23 
Johansen Olympia Dance Center
412 Jefferson Street Southeast
Olympia, WA 98501-1126
directors@olympiadancecenter.com
360.943.8011