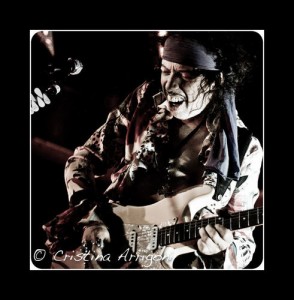 Ocean Shores is an easy 90-minute drive from Thurston County. Just head toward the ocean!
And with two popular events just around the corner, now is a perfect time to plan a getaway.
Jimi Hendrix Tribute Concert at Quinault Beach Resort & Casino
Head to Quinault Beach Resort & Casino on Saturday, June 30, for a time-traveling concert featuring Jimi Hendrix emulator Randy Hansen.
More than 40 years after his death, Jimi Hendrix remains entrenched as a music legend of immense talent. And Randy Hansen, who has been honing his tribute act since the 1970s, is one of the few guitar players officially recognized by the Hendrix family. It's no wonder, as he steps seemingly effortlessly into Hendrix's persona and melds his guitar prowess with the classic songs all Hendrix fans know and love.
Hansen is a highly respected musician in his own right and has played alongside many of the greats, including Stevie Ray Vaughan, Steve Miller, Paul Rodgers, and Herbie Hancock. He's also played with original Jimi Hendrix Experience members Noel Redding and Mitch Mitchell.
"It's a free, outdoor concert – barring huge amounts of rain," Quinault Beach Resort & Casino events coordinator Anne Sotomish-Pillsbury says with a laugh. "It starts at 8:00 p.m."
The stage will be set up right on the beach with a beer garden and food options accompanying the sounds of one of the Pacific Northwest's favorite musical sons.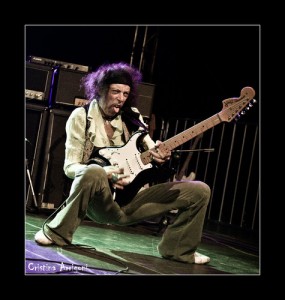 And just steps away, for a little pre- or post-concert entertainment, is an array of options inside the casino, from table games to slot machines, fine dining to buffet bites.
Check out this sneak peak of Randy's talent before heading over to Quinault Beach Resort & Casino to take in the free show, fabulous entertainment and eating options, and fantastic ocean views.
"It's going to be fabulous," promises Sotomish-Pillsbury.
The Five Star Dealerships Sand & Sawdust Festival
This popular annual event draws 35,000 sun-seekers, who revel in the sand-sculpting and woodcarving competitions that take place throughout the three-day holiday weekend.
"The festival takes place at both the Convention Center, for the wood and vendor portion, and at the beach, about two blocks away, for the sand castle portion," explains Lynda Miller, President of the Ocean Shores Action Committee for Tourism.
Many visitors dig in and get involved themselves. There will be free sand-sculpting lesson from Master Sand Sculptor Bert Adams Friday on the beach from 4:30 p.m. to 6:30 p.m. and Sunday at the Convention Center from 10:30 a.m. to noon.
"It's totally backwards from the way we built sand castles as children, but once they're taught the technique of how to do it, it's very simple – and fun," says Miller. "We get so many people who go to these lessons and get inspired."
Spectators are also invited to join in with informal sand play throughout the long weekend.
"We'll give a bucket and shovel to anybody who doesn't want to compete so they can create on their own," says Miller.
The sand-sculpting competitions takes place on Saturday – in Master, Intermediate, and Novice Divisions – and draws thousands of spectators who line the beach to watch the creations evolve. Sand-sculpting participants vie for more than $5,000 in cash prices.
"They create wonderful fantasies out of sand sculpting," says Miller. "It's very interesting to watch."
The registration deadline for the formal competitions is June 29th and can be completed online.
Anyone is welcome to compete in the Family Division, with winners receiving hundreds of dollars in gift certificates and merchandise donated by Ocean Shores businesses. Registration is noon to 6:00 p.m. on Friday, June 29th, at the Convention Center.
"We have families that come back year after year," says Miller.
The sawdust portion of the festival takes place at the Convention Center from 9:00 a.m. to 4:00 p.m. on Friday and Saturday, and 8:00 a.m. to 1:00 p.m. on Sunday.
The carvers compete in two different ways over the weekend. "They do a quick carve each day, creating bears and benches and sea creatures – all kinds of things," Miller says. Those creations are then auctioned off to the general public at the end of each day. "They only have the hour and a half to select the wood, begin it, and finish it."
Over the course of the entire weekend, carvers also compete in what's called the main carve. This year's theme is wildlife on the beach. "That's a larger piece of wood," explains Miller, "and they're judged continuously on the original plan, how diligently they work, how clean they keep the area, how they interact with the public while carving, and so on."
These are much more refined and finished carvings than the quick carves, and each artisan works on it the entire three days, finishing by 1:00 p.m. on Sunday before awards are presented.
Additional activities at the Convention Center include entertainment and 125 food and craft vendors.
Free shuttle rides will be available from 10:00 a.m. to 5:00 p.m. on Saturday, between several hotels, including Quinault Beach Resort & Casino, the Convention Center, and downtown.
"It's a fun place to come and a fun thing to do," Miller says of the popular festival. "It's something for the entire family. And in this day and age it's not easy to find something where everyone can come, for no cost, and have a great day."
Randy Hansen photos provided by Quinault Beach Resort & Casino