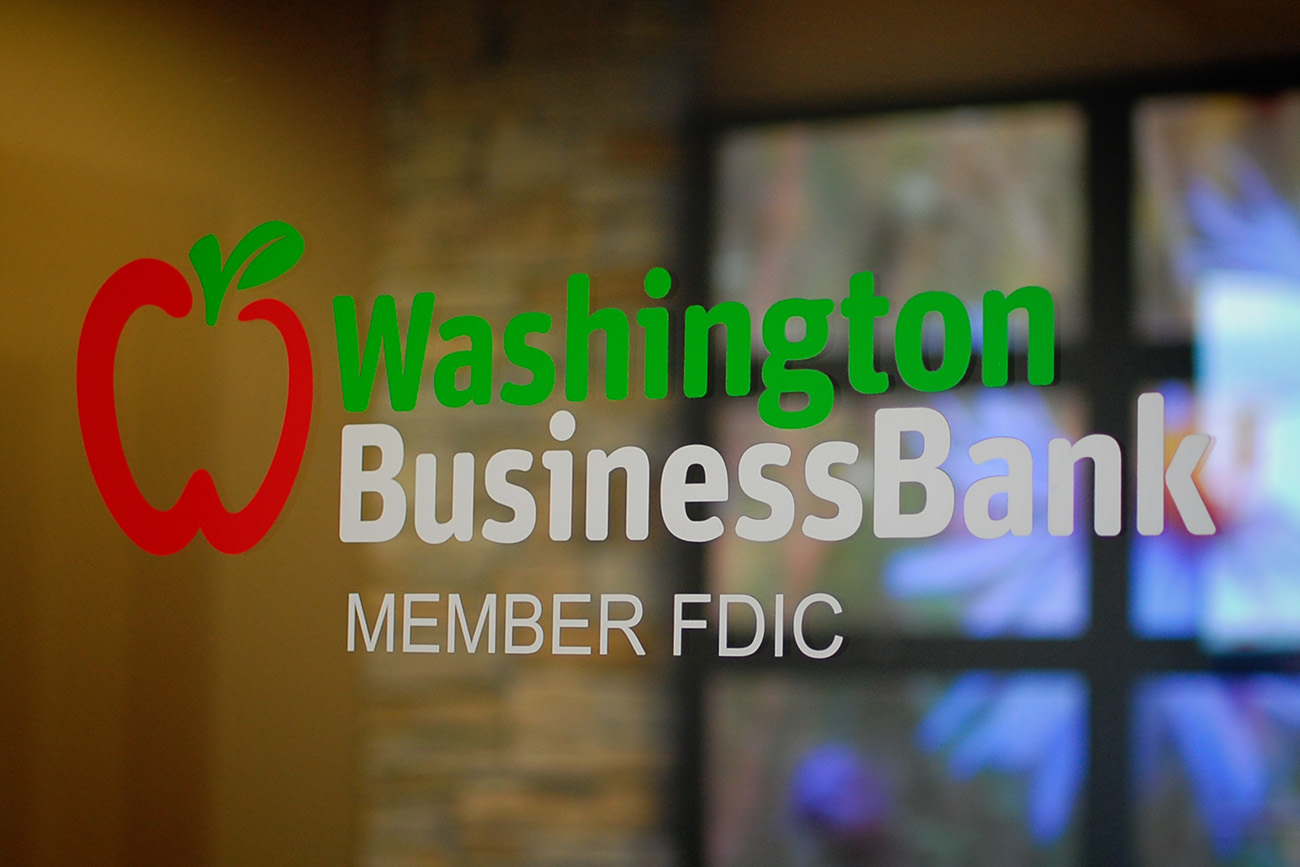 Success means something different to everyone. And at Olympia's Washington Business Bank, everything revolves around helping each client become more successful, no matter how they define the word.
Formed in 2002 by a group of local business people looking to put together a bank to serve the needs of business, Washington Business Bank works with small and medium-size companies in Thurston County.
But that's not all they do.
"People always ask if we just do business," says Jon M. Jones, President and CEO/Director of Washington Business Bank. "The answer is no. We have a full line of commercial and consumer accounts. We have great rates on CDs and money market accounts for individuals, as well."
"The bank is not owned by any one person or family," says Jones of the shareholder-based organization. "It's really owned by the community." Every member of the current Board of Directors has been with Washington Business Bank since its inception.
And Washington Business Bank simply feels different, the moment you walk in the door. A gorgeous video wall welcomes clients and visitors, offering information and colorful, calming visuals. It's a cue to the technological elements found throughout the bank, from the touch-screen monitor on the lobby wall offering bank information to the Internet café where folks can conduct banking transactions or simply surf the web.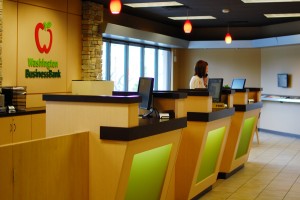 The contemporary space is comfortable, its clean lines combined with warm colors, wood, and natural stone.
"Our physical location itself is structured to be unique," says Jones, describing what is traditionally called a teller line but at Washington Business Bank is designed differently.
"We're built so that our client care specialists can actually come out from behind the lines," he says, pointing out gates on both sides. "They're encouraged to come out and help people, maybe demonstrate our online banking product or help them find information about our accounts."
And employees out front can do anything that's asked of them. "They can obviously do the normal transactions that you would do in a teller line," Jones explains, "but they also can come out and open accounts."
At Washington Business Bank, there's no segregation between the role of teller, personal banker, or new accounts person.
"I don't know how many banks you go into and when you say you'd like to open an account, they say, 'Oh, could you just wait for our new accounts person to get free?'" Jones says. "We don't do that."
It's one thing to talk about better service and experience; it's another to structure your organization to actually deliver that, which is exactly what Washington Business Bank has done.
The bank has one branch, with no immediate plans to open more.
"Although we are a one-branch bank, we're able to conveniently take care of our clients through technology," says Jones. For example, with remote deposit capture, clients can easily make deposits from the comfort of their home or business. "The bank provides a scanner and they simply scan their check and it goes into the account."
With such technological advances, Jones believes there will be less need in the future for new bricks-and-mortar branches.
"When you're at the corner of Phoenix and Martin Way, you try to stay on the higher end of the market as far as deposit rates go, to help entice people to come in," Jones says with a smile. "This is our one location – our world headquarters, as I like to refer to it."
What Washington Business Bank finds is that once potential clients come in, see the place, and meet the staff, they're happy to do business.
To that end, everyone at Washington Business Bank tries to create a positive experience when someone walks in.
"We want our clients to come in and feel good about coming to the bank," says Jones. "Because that isn't true in every bank you go into."
Where a lot of the larger institutions can have a "cattle line" feel as customers are moved in and out as quickly as possible, clients at Washington Business Bank enjoy a relaxed atmosphere. "We really don't have lines here," says Jones. "From time to time, we might have two people deep."
"To some extent, we're a fairly well-kept secret, and our clients really like that," says Jones. "They like coming in and not finding long lines." In fact, Jones says the bank sees a lot of repeat business on the consumer side because clients like the non-harried environment.
And the bottom line at Washington Business Bank, another reason clients keep coming through the door? "We have money to lend," Jones says, with a warm laugh, "and we'd love to talk to people about helping them become more successful."
Washington Business Bank
2607 Martin Way East, Suite 211
Olympia, WA 98506
360.754.1945