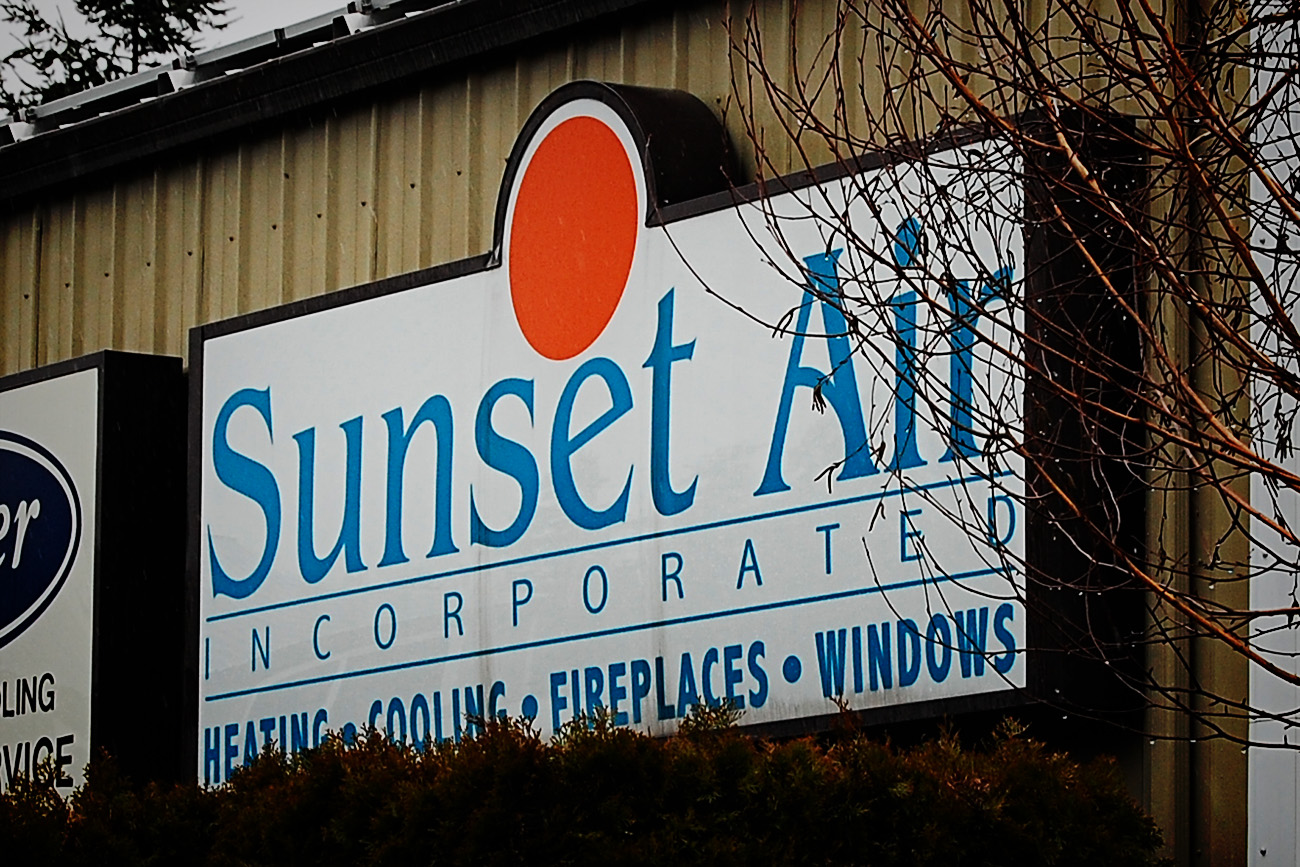 Sunset Air in Lacey offers full heating and cooling products and services – and so much more. Started in 1976 by Peter and Kathy Fluetsch – out of their modest Tumwater home's garage – the company has grown leaps and bounds, garnering a loyal following along the way.
So loyal, in fact, that the company has successfully branched out into several other areas, including fireplaces, window and doors, generators, hot water tanks, green building programs, and more.
"We realized early on that we have customers who love and trust us when they're looking for comfort or energy needs for their homes," says Brian Fluetsch, President of Sunset Air, describing how the company was able to grow so effectively.
"Whenever you have to buy a new product that you don't buy very often – like replacement windows and all these other things we offer – you'd rather go to someone you trust, not the Yellow Pages, blind," says Brian.
Sunset Air focused solely on heating and air conditioning for many years, but Brian realized there was a range of other products that married well with what the company already sold and serviced. So he steered the company in additional directions, adding products and services that offer their customers even more options for energy efficiency in their homes and businesses.
Brian was in high school when his parents started Sunset Air. He worked part-time for the company through college, and came on board full-time after graduating in 1981.
"We worked out of our house for two or three years, then moved to this location," he says of the large lot near Saint Martin's University, which now holds several buildings, including a warehouse, workshop and service department.
Several years ago, Sunset Air built a spacious building that houses its showroom, administrative staff, and sales staff. The company has a second facility in South Bend.
A wonderful video is available on the company's website that traces the history – and integrity – of Peter Fluetsch and Sunset Air.
Brian has been key in shaping the company into what it is today, following in his father's very successful footsteps. He ran Sunset Air's service department right out of college, and then did residential sales for several years. He was then President of Operations for a number of years before becoming President after his father's retirement.
"For me to take over was a natural progression," Brian says. "We then added a lot of different products and capabilities."
Sunset Air is no longer exclusively a heating and air conditioning business – it now also offers a bevy of energy-efficient products and services for homes and businesses.
"It used to be that our entry into that [expanded] customer base had been through the heating side," says Brian. "And now that we have such an established window side, people come to us for windows and the next thing you know, we're doing their fireplaces, skylights, stand-by generators, and tankless water heaters."
Currently, the company employs about 125 people, including HVAC installers, electricians, service techs, and more. The company also has a full commercial division that offers design and engineering services, including LEED consulting services.
Though the company has changed a lot in recent years, it still relies on its original HVAC division to be successful. And Sunset Air is what it is today due to the solid foundation built by Peter Fluetsch.
Peter was a dedicated businessman during his long career with Sunset Air and also a community leader.
"We grew up in Tumwater on Tumwater Hill and as the story has been told, there was a conflict about the height ordinance on a fence my dad wanted to build in his backyard," Brian says with a smile, recounting his father's entrance into local politics.
"He went down the alley to where Tom Lozier, then the mayor of Tumwater, lived and complained," says Brian. "Tom basically said, 'If you want to change something in the city, you should get involved.' So that's what my dad did."
Peter Fluetsch served on the Tumwater Planning Commission and City Council for 15 years, and as the city's Mayor between 1990 and 1993.
The elder Fluetsch was also the Secretary of the Olympia Master Builders for many years. "He's always been really involved with many different things," Brian says of his father's community service.
That commitment to community was instilled deeply in Brian, and Sunset Air is dedicated to giving back to the community. The company supports the Hands On Children's Museum, the Community Foundation, the Boys & Girls Clubs of Thurston County, Olympia Youth Chorus, Harlequin Productions, South Sound YMCA, Washington Center for the Performing Arts, and more.
"We like to be involved because we feel the community gives us the gifts that we have – the opportunity to have jobs and the opportunity to serve," Brian says. "And giving back to the community strengthens the fabric. Frankly, it's a two-way deal."
But Brian laments that the media can sometimes make businesses out to be the bad guy. "I want people to know that we do support a lot of different things in the community and a lot of businesses that I stand shoulder-to-shoulder with do the same thing," he says.
Brian points out that Thurston County is unique to surrounding areas in that fifty percent of the workers here are directly or indirectly employed by the State of Washington. And while he and his fellow business owners like the stability state government brings to our area, it means the local business community is smaller and must give more to help support charitable organizations.
"The state doesn't give money to these different charitable organizations, so the burden is much greater on the standing business community," he says. "If this were a typical community of this size, we'd have twice the business community that we have."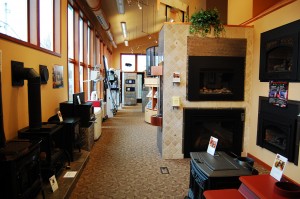 Fortunately, outstanding customer service, superior products, and a dedicated customer base have enabled Sunset Air to give back generously.
Some of the cutting edge areas Sunset Air has moved into include charging stations for electric cars and photovoltaic solar.
"We did the solar panels project down at the Olympia Farmers Market last year," says Brian, "And we're starting to do more and more smaller residential projects."
He points out the opportunities for tax credits, rebates, and energy efficient credits that come with many of Sunset Air's products.
"We offer tools to really reduce people's energy consumption," he says, "which in turn saves them money on a monthly basis and in many cases provides them a much greater sense of comfort in their homes and businesses."
Education about energy-efficient products is key, according to Brian. If he or someone from his team can get in front of a potential customer – consumers and builders alike – and have an opportunity to talk to them and educate them? "They'll make good decisions," Brian says. "And we have people that can really help with that."
Sunset Air
5210 Lacey Blvd SE
Lacey WA 98503
360.456.4956
110 E. Robert Bush Dr.
South Bend WA 98586
360.875.4070
Shelton 360.427.8005
Aberdeen 360.532.5123
Tacoma 253.475.4044
Toll-free 800.559.4956