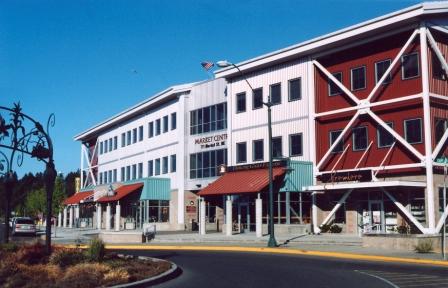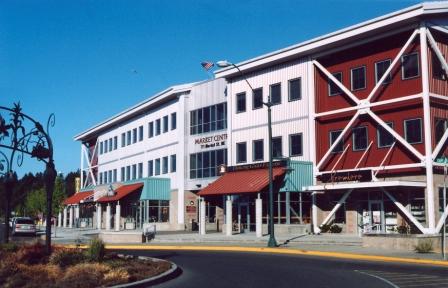 You have seen their For Lease and For Sale signs scattered throughout Thurston County for many years, but The Rants Group provides a variety of commercial brokerage services to the South Sound community, including commercial sales, leasing and property management.
The Rants Group, celebrating 39 years of business in Thurston County was founded in 1973 by Ron Rants.
The company has been guided by three basic principles:
Stay within your field of expertise – investment and commercial real estate
Maximize real estate's value as an investment
Support the local community
The end result – client success
The Rants Group's commercial sales and leasing staff assists clients with leasing, selling and buying commercial property either for investment or for owner occupancy.
The Rants Group property management team handles all sizes of properties – ranging from office buildings, large industrial buildings, retail buildings, multi family apartments, single family homes and everything in between.
The Rants Group's property management goal is to provide superior management services to keep properties fully occupied. That approach, combined with their asset management skills enhances their owner's long term value of each property.
Pat Rants, President/CEO, grew up in the family business.  "I started working for my dad, Ron, when I was 12 years old – pulling weeds and mowing lawns," reflects Rants.
The Rants Group takes a long term approach to the cycles of the real estate market.  "This isn't the first economic downturn we've seen since our founding in 1973.  We are continuing to build value for our investors, clients and our company," states Rants.
Rants is optimistic about the commercial real estate market.  In 2011, The Rants Group commercial leasing transactions exceeded the prior year by ­­38%.  Rants commented that another outcome of the downturn is "prospective buyers are able to purchase a building for as low as one half of the cost of new construction."  He anticipates that the industry will be in a better position than it was in 2011 and an even better position in 2013.
"We are experiencing a moderate increase in demand for space to accommodate new business and relocation or expansion of existing business to larger space," reports Rants.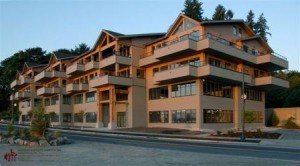 For example, Rants Group broker Carolyn Graden recently helped South Sound Running expand into a next door location.  Almost doubling the size of the former suite, the running store moved to a more visible corner space.
"Olympia and Thurston County is a great place to live and own a business," remarks Rants.  "Many of our tenants have been with us for decades," he adds.  The company's commercial customers are typically local business operators.
In 2010, The Rants Group was awarded the "Small Business of the Year" award by the Thurston County Economic Development Council.
The Rants Group plays an important role in many local non-profit organizations.  You can find the family and its employees involved in the Boys and Girls club, Providence St. Peter Hospital, St. Martin's University, Lion's Club, Rotary Club, YMCA and Medical Teams International.
To schedule an appointment to list your commercial property, view available properties or find a home to rent, call 360-943-8060, or visit their website at www.rants-group.com.