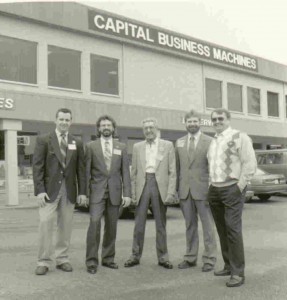 Celebrating a 60th birthday is a milestone, no doubt.  But, it's even more impressive when that birthday is for a family-run business in its third generation.  Add in the complexity of an industry with rapidly changing technology and you have a true success story.
For 60 years, Capital Business Machines (CBM) has served Thurston, Mason and Lewis Counties as the premier provider of business copiers and multi-function devices.  Today, the family business is thriving on the solid foundation built by Bill Hartman, Sr. in 1952.  Bill's grandsons Dean, Don, and Stacey are the third generation running the company.  "There is only one thing I can guarantee – our industry is always changing," states CBM owner Dean Hartman.
"Capital Business Machines focuses on the customer before the machine," says Client and Support Services Supervisor Lisa Rice, while reflecting on the company's success over the past 60 years.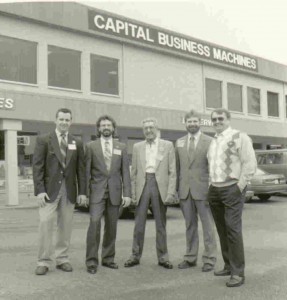 "The Hartman family has taken care of every bit of copy and office machinery we have ever had in our business," reflects Brian Fluetsch, President of Sunset Air.
Charles Shelan, CEO of Community Youth Services, agrees.  "Capital Business Machines has been our go-to company for all of our copying needs for close to 40 years," states Shelan.
CBM's customers appreciate the attention to customer service and respond by remaining loyal patrons of the business.  "Our customers are very loyal.   Many of them have bought several machines from us over the years.  Some may outgrow their current machine's capabilities, others may want more functions to help them be more productive, and some have growing businesses and need to add more machines," explains Rice.  "Whatever their needs are, we are here to assist them."
"I deal with CBM because they are always fair.  They meet my needs based on the amount of money I have to spend at the time," explains Fluetsch.
A quick response time, typically less than four hours, is a hallmark of CBM's commitment to their customers.  Add in a local warehouse full of parts and supplies and a team of technicians, many who have worked for CBM for more than ten years, and it's clear why businesses choose Capital Business Machines.
"Many of our customers are small local businesses that may only have one machine.  It's mission critical for them to get their machine repaired quickly," notes Hartman.
In 2003, CBM implemented a program called Character First!  All employees have a character card that has a list of 49 positive character traits.  Each month the entire staff submits a nomination for an employee they think best represents the character trait of the month, all of the nominations are then read at the monthly staff meeting.  "Including the character cards in our business is one of the most positive things we have done as a company.  It has built an ethical foundation as well as trust and honesty within our company and with our customers.  Positive character is important to us as a company and it is something we hope our customers see," states Hartman.
"CBM's service is superior.  They always take care of problems and issues," describes Kevin Stormans, owner of Bayview, Ralph's Thriftway and other local businesses.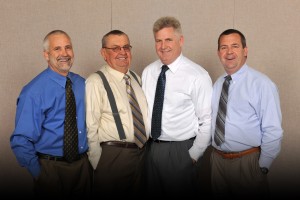 CBM displays that same loyalty with its relationship with Sharp Electronics.  "During my 35 years in the business, we have only carried one copier line and we still carry it today.  When I started, all a copier did was make one copy.  Now we sell multi-functional machines that fax, scan, staple, make color copies plus a lot of other tasks," remarks Hartman.
"Capital Business Machines has earned our business.  It's not gratuitous that we work with them, just because they are a local company.  They are fair on pricing and very responsive on both sales and service," adds Stormans.
"I appreciate being able to work with another family-owned business who is also contributing back into the community.  That's how we operate Sunset Air and I appreciate doing business with people who have the same philosophy," says Fluetsch.
You can find Capital Business Machines at 3660 Pacific Ave SW in Olympia or by calling 360.491.6000.